Humans have worn earrings for most of recorded history, in some form or another. Today, however, we're sticking to the last hundred years – keeping it simple.
1920s
Around the turn of the 20th century, the biggest fashion styles were Art Deco and Art Nouveau aesthetics. The Art Nouveau came first, acting as a go-between from the very curved shapes and styles of the Victorian period to the highly-structured, architectural shapes found in the Art Deco period
Earrings from the 1920s usually featured these same slimline shapes reminiscent of the Empire State Building, featuring diamonds, platinum, and white gold. Cocktail jewellery was very popular in this era, ironic given the American prohibition at the time.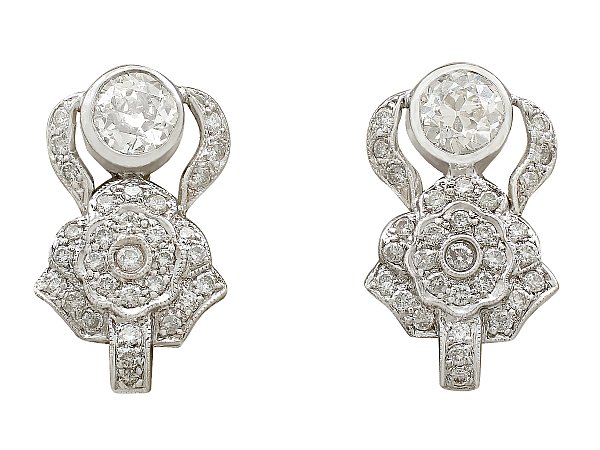 1930s
The 1930s earrings can be distinguished from earlier examples usually through the use of coloured gemstones. Rubies and sapphires were particularly popular during this period. Designs were still largely in the Art Deco style, although there was an increase in popularity of celestial designs, such as stars and moons. Earrings with designs reminiscent of shooting stars became popular also.
Costume jewellery, made with cheap plastic materials, also made these styles more accessible for the masses. These examples were usually more colourful than their luxury counterparts as well.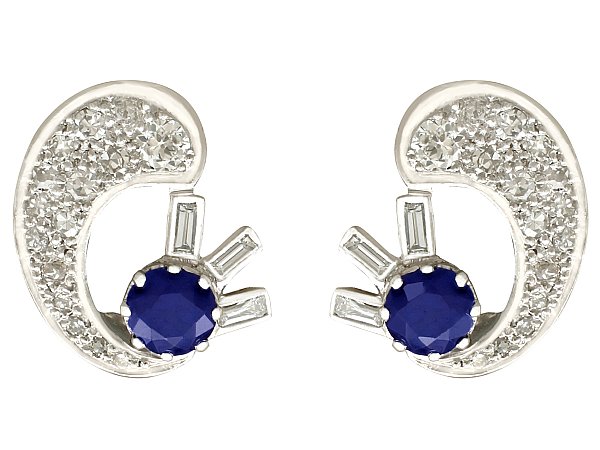 1940s
By the time the 1940s rolled around, it was less common to have elaborate diamond jewellery – largely due to the struggles of post-war life. Art Deco shapes and designs had fallen out of vogue by this point as well, making way for more rounded designs in most jewellery.
A very popular trend in this decade was the pairing of matching earrings and brooches. Usually featuring stones like pearls, and sometimes perhaps emeralds, these sets were frequently crafted in yellow gold – the preferred metal of the time – and crafted in spray designs. Floral layouts, resembling a bouquet, were also popular choices.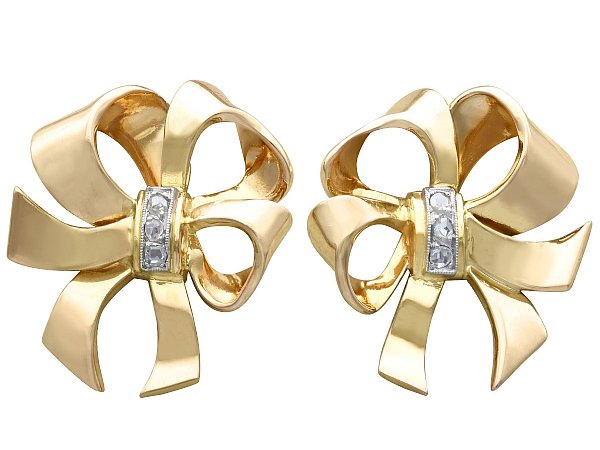 1950s
The earrings that were most common in the mid-20th century were clip-ons. Earrings as we think of them today became popularised through the end of the 1950s and into the 1960s, acting as a key feature of the burgeoning teenage rebellion stereotypes. Teen girls were known to have 'piercing parties' where they would pierce each other's ears – think like Sandra D in Grease.
A popular fashion for grown women in the 1950s was to have matching earrings and necklace sets. These often featured diamonds, pear-cut gemstones, and pearls. Some examples of these stunning sets still exist today in their original boxes, coveted by collectors and enthusiasts.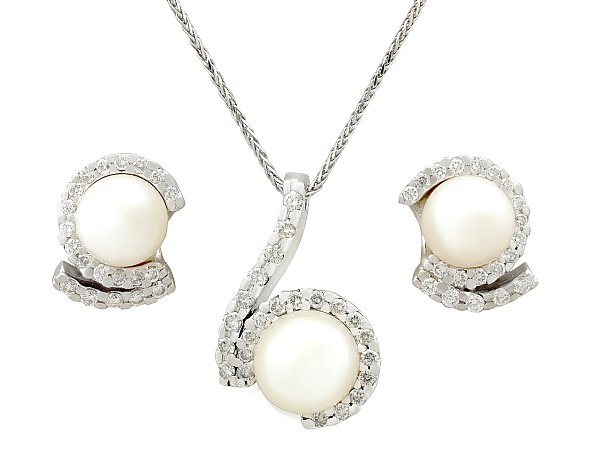 1960s
The 1960s are frequently remembered as being the birth of the hippie movement, as the youth culture embraced a controversial, free-thinking and feeling life, as opposed to the more rigid social norms of their parents and grandparents.
The impact this had on jewellery is significant, as refined jewellery like diamond and pearl jewellery had fallen to the wayside, with bright colours replacing them. Painted enamel and plastics were used to create bright and bold earrings, taking the floral designs from the 1950s to the next level. The 1960s also saw the first significant introductions of hoop earrings.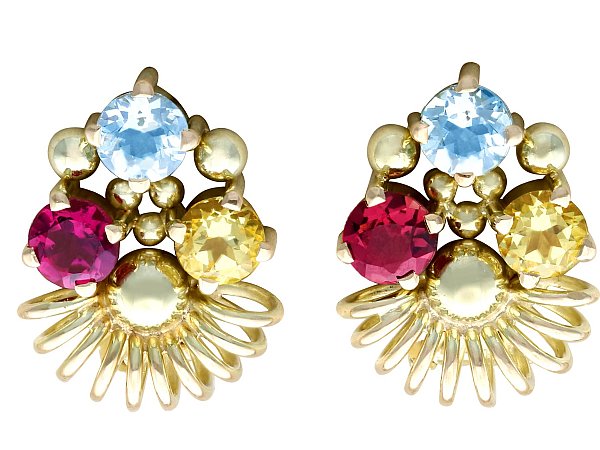 1970s
The biggest trend to happen to jewellery in the 1970s was the massive popularity of gemstones like turquoise. Celebrity fashion icons like Cher popularised these styles, and jewellery that reflected designs similar to traditional Native American textures and designs were immensely popular.
As well as this, counter-culture movements had moved more towards rock music, and women like Joan Jett popularised a more 'alternative' fashion, with hoop earrings and 'rocker' studs gaining popularity also.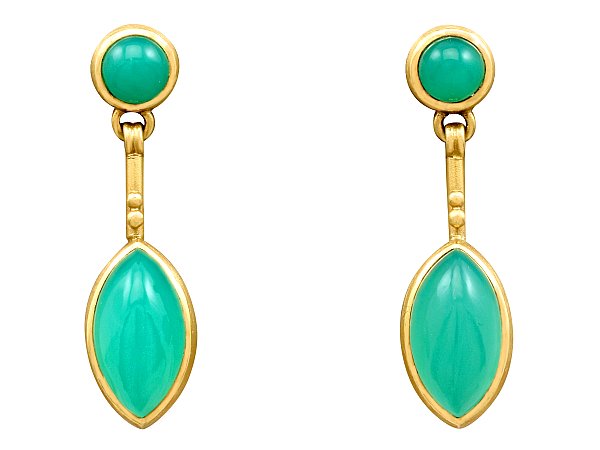 1980s
The 1980s are characterised by being bright and colourful – and the earrings were no different. Designs made with plastics and metals brought 'funky' colours and shapes to most peoples' earrings. Shapes like lightning bolts and diamonds were very popular, and retro earrings today imitate these same styles, creating nostalgic jewellery that throws you back.
Another popular type of earrings from the 1980s was button earrings. These earrings were like rounded studs, only their size was much larger than what's typically considered for stud earrings. Most button stud earring designs cover the entire lower half of the lobe, hanging down below the ear by 1-2 centimetres in addition.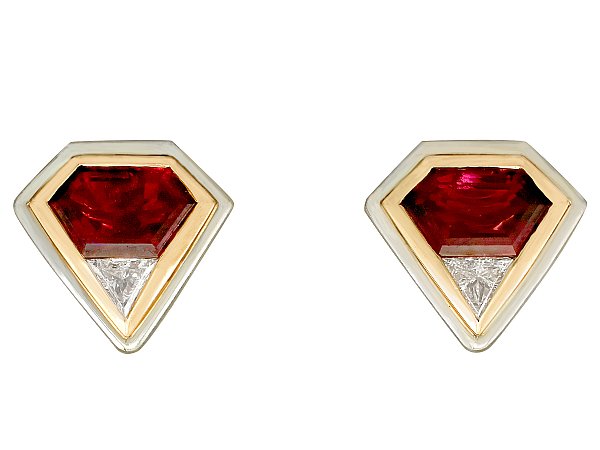 1990s
Hip-hop and R&B were at the foreground of popular culture in the 1990s, creating an immense popularity of hoop earrings. Bamboo hoop earrings and door knocker style hoops were the most popular earrings of this era, with influential celebrities like Destiny's Child, Salt n Pepa, and Madonna adopting hoop earrings into their styles.
The grunge movement was very big in the 90s as well, leading to alternative punk fashions entering the mainstream as well. Earrings made of alternative materials like safety pins were common in this time period.
2000s
In some ways, the 2000s were a return to Victorian fashion styles. Chandelier earrings, previously popular in the late 1800s, rose to the forefront in the 2000s. Glitzy designs featuring diamonds, crystals, and cubic zirconia were commonplace in this era.
Hoop earrings continued to have popularity due to stars like Jennifer Lopez and Paris Hilton being fans of their aesthetics. Silicone, spiked earrings made in a plethora of colours also had a moment in the sun in this era – look out for these, as they're sure to be back in fashion in the next 5-10 years.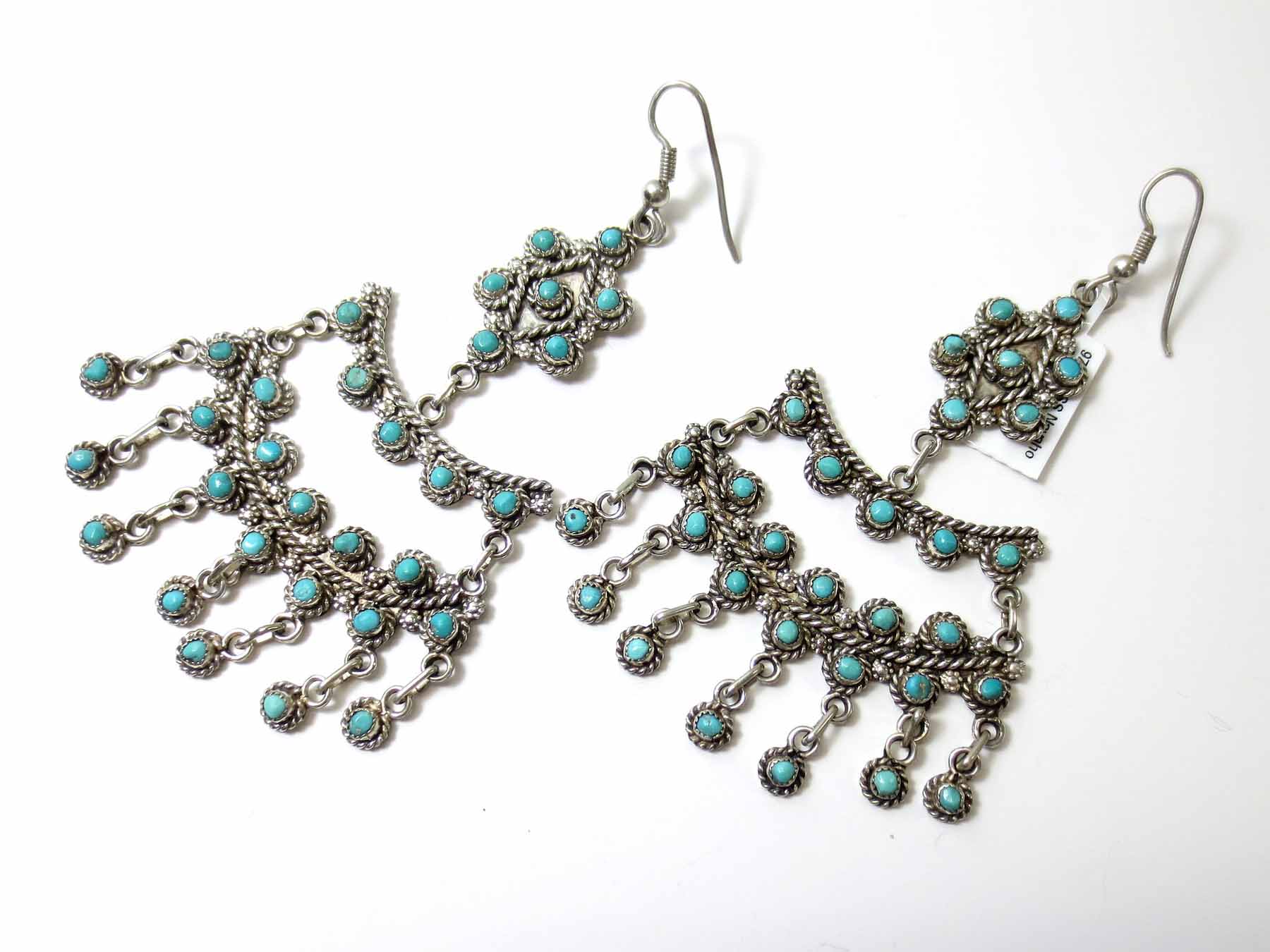 Image from sarakgraves on pixabay through the pixabay license
2010s
The last 10 years have seen some changes when it comes to piercings in general. Not only are lobe piercings still popular, but more styles of ear piercings have become very popular, such as conch piercings, helix piercings, and tragus piercing. Anywhere from 2 ear piercings to 6/7 different piercings has become commonplace in the last 10 years.
Traditional, lobe earring designs that have become popular are mis-matched designs, with one ear having a more showy design, while the other is more muted. Another design that's found popularity is the climber/crawler earring. These are designs that are worn as regular lobe earrings, but their design allows it to appear as though they are climbing up the sides of your ears.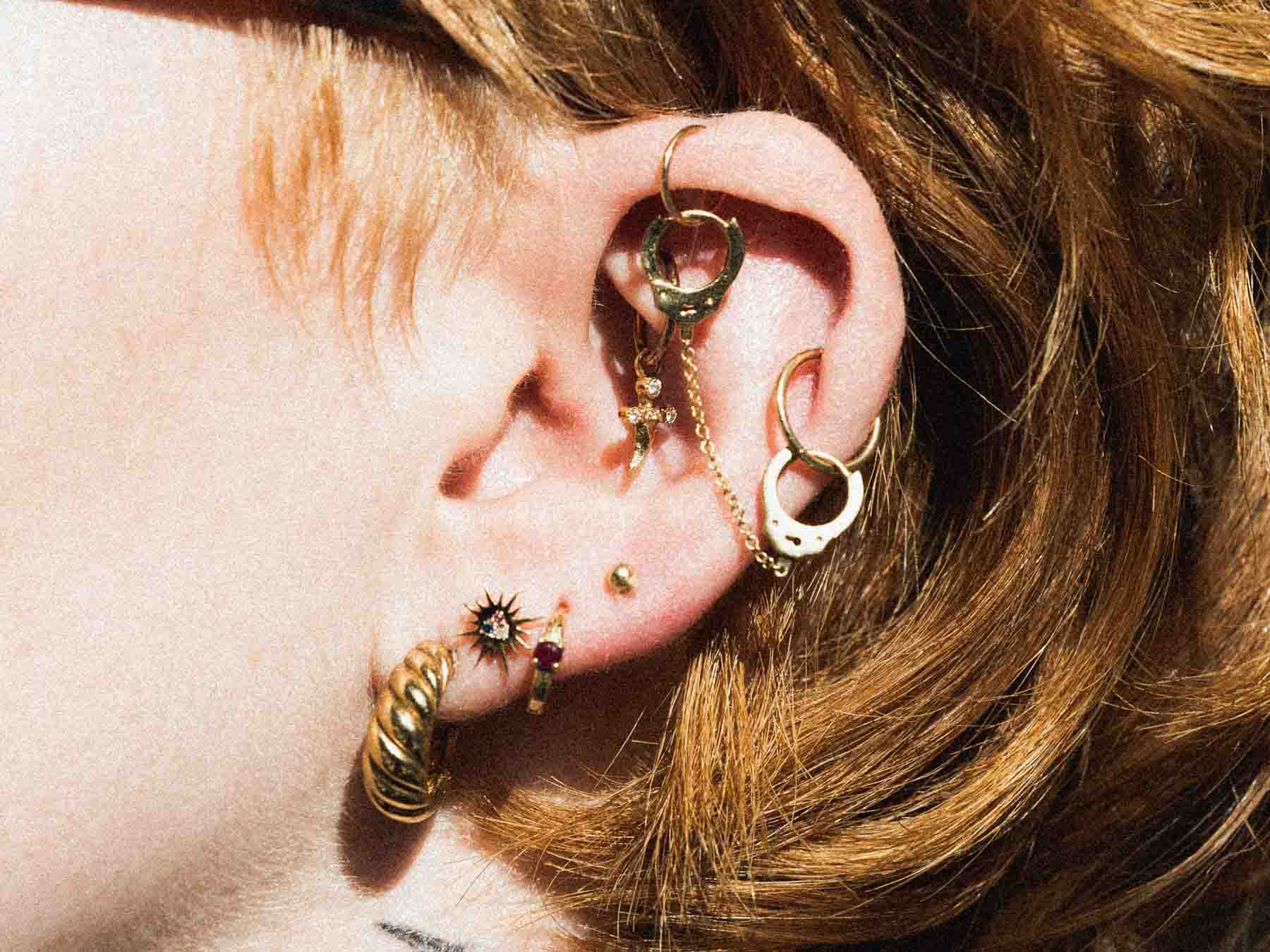 Photo by Anna Elizabeth on Unsplash
2020s
Who's to say what the next decade has in store for earring trends? Mask-friendly earrings? Who knows? What do you think the future holds for earrings? Which styles from the last 100 years do you think are due a comeback?