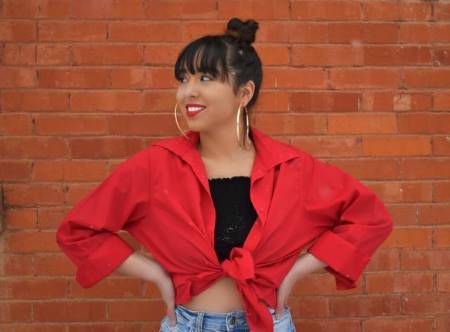 Photo by Andrea Coleman on Unsplash
You might have noticed, but hoop earrings are making a comeback – and in quite a big way! Almost every kind of hoop style is becoming popular: from small to oversized, and plain to encrusted with gemstones. They are a great addition for casual and formal outfits. Hoops are simply a fantastic, and must-have item of jewellery. At times, hoop earrings can seem quite daunting, especially if you are particularly attached to your favourite stud earrings. So we've compiled a little guide to help you wear hoop earrings.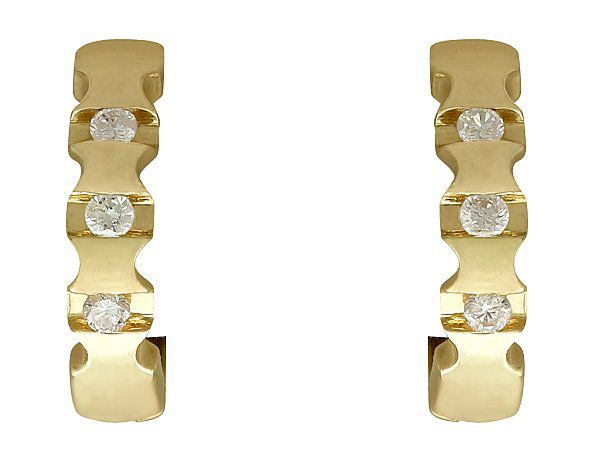 Go-to Everyday Hoops
For those who are a little afraid of a massive hoop earring, how about a small, subtle hoop? Small hoop earrings are really easy to wear, don't draw too much attention, and can add something special to an everyday outfit. These earrings are also a good option for work, as they don't get in the way like big hoops can.
If you have multiple piercings in your ears, small hoop earrings are the perfect stackable earrings, pair them with studs, or even pair them with other hoop earrings. Either way they will look perfect!
Mismatched Hoop Earrings
Another trend that shouldn't be ignored when considering delving into the world of hoop earrings is the mismatch earring trend. Sometimes a perfectly matched pair of hoops isn't the way to go. A hoop in one ear and a different style of earring in the other can look quirky, trendy, and also elegant. So do bear this in mind when picking hoop earrings to wear.
Hoop Earrings for the Formal Occasion
Granted, hoop earrings don't sound like they would go so well with a formal outfit – but think again! There are a few different ways to play this. First option would be to go for maximal hoop earring effect – pick a colourful or eccentric pair to brighten up an otherwise understated outfit. A second option would be to pick a simple hoop earring; I'm thinking a large yellow gold hoop earring. In this second option your outfit would either be traditional or quite bold, thus the large gold hoop earring would tie in either. Perhaps the way to tie in hoop earrings to a formal outfit would be to opt for a more luxury hoop earring such as a gemstone hoop earring.
How to style your hair
Again, this seems like it would be more complicated than it actually is. I would suggest that if you are going for a statement hoop, and then try to wear your hair in a way that can show them off. For example, if you are sporting a pair of large, statement hoop earrings then try to wear your hair up, either slicked back into a low pony, a sophisticated up do, or a relaxed bun.
When it comes to wearing a pair of subtle earrings, then any hairstyle could work! A hair accessory could work well in this situation, as it wouldn't be over-doing it. So how about a head band (another on-trend accessory), or a silk scarf? Hoops would look excellent teamed with both.