Men's gemstone rings are a sophisticated way of accessorising, and unfortunately many men are uninterested or unsure of where to start with them. In this post, we'll cover wearing gemstone rings in a few easy steps. Time to take away any intimidation you might be feeling about accessorising.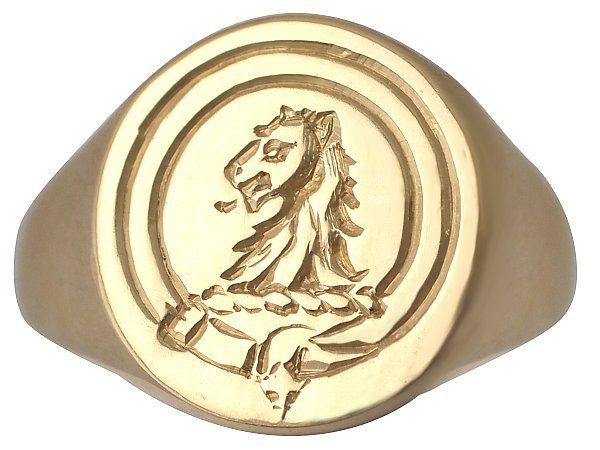 Plain Rings
Other than their wedding rings, many men do not wear rings. Many do not even enjoy the sensation. For those who do, however, plain gold rings are an easy way of getting into wearing men's rings. Antique signet rings are frequently plain, sometimes featuring engravings or initials.
Signet rings and other plain rings are a solid first step for anyone who wants to wear more jewellery. If the man in your life is in need of something of a new look, perhaps a plain gold ring, or even a ring with a wonderful seal like this one is the perfect starting point.
Diamond Rings
The next step for men who want to wear gemstone rings is to include diamonds. Diamond rings are capable of being understated, while adding a lot of sparkle and style to anyone's accessories. The image most people conjure when they think of diamond rings is a very glitzy, over-the-top design with enormous, glittering stones.
Many diamond rings, however, have much smaller stones, appearing as a more stylish element of light and shine, rather than anything gaudy or 'too much'. Examples like this ring show how diamonds can be incorporated into more simple rings. These make excellent choices for antique and vintage engagement rings as well.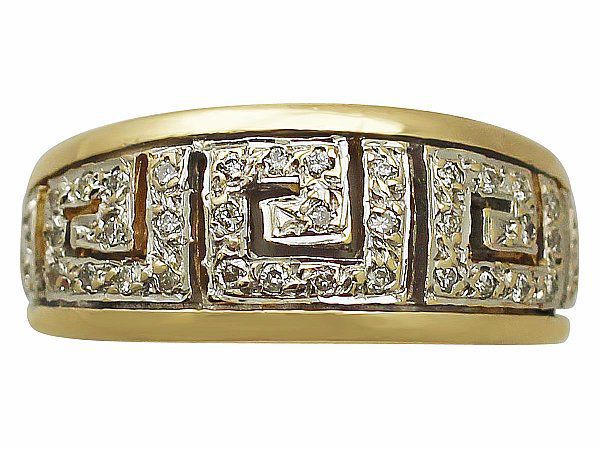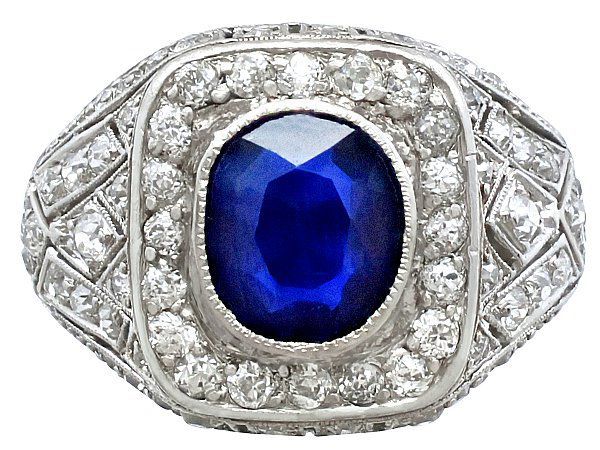 Gemstone Rings
For those who have no qualms about being adventurous with their jewellery, men's gemstone rings are the way to go. In theory, any ring can be a man's ring if he only decides to wear it. However, the rings in our men's jewellery category have been hand-picked as more masculine, male-oriented designs.
Many examples of men's gemstone rings incorporate more than one type of gemstone. This ring features one central sapphire, entirely surrounded by diamonds. If this seems like too-deep water for some, then there's always the option of rings that only have one or two gemstones in total. Not every option has to be like this seventy-one stone example.
Men's gemstone rings are as interesting and varied as women's, as these three examples alone have touched on. If you are a man who wants to explore a more elevated, accessorised look, or if you're someone who wants to treat the man in their life, then consider gemstone rings for men. They might just surprise you.