Knowing when you should take off your engagement ring can be difficult to determine. Once you've said 'yes' to that all important question, you want to wear it forever. De Beers were right when they said diamonds are forever, but that doesn't mean you should wear your engagement ring all the time. Use our helpful guide for some tips on when might be a good time to leave the ring somewhere safe.
1. Water Wonderland
Anytime you're getting your hands wet for a considerable length of time, you should really remove your engagement ring. Not when it's showery weather, and not when you're just washing your hands, obviously. But when you're washing dishes, swimming, or even if you have plans for a luxurious bath, these are all times to reconsider wearing the ring. Playing it safe is always better than having to live with the regret of damaging or – worse – losing something so special. Diamonds are a very durable gemstone, unlikely to be too affected by water itself. Be careful, however, as activities like swimming involve other elements that can damage your ring. Climbing in and out of a pool for example can lead to scratches and chipping on your stone. All of this combined can seriously impact both the beauty and the value of your engagement ring.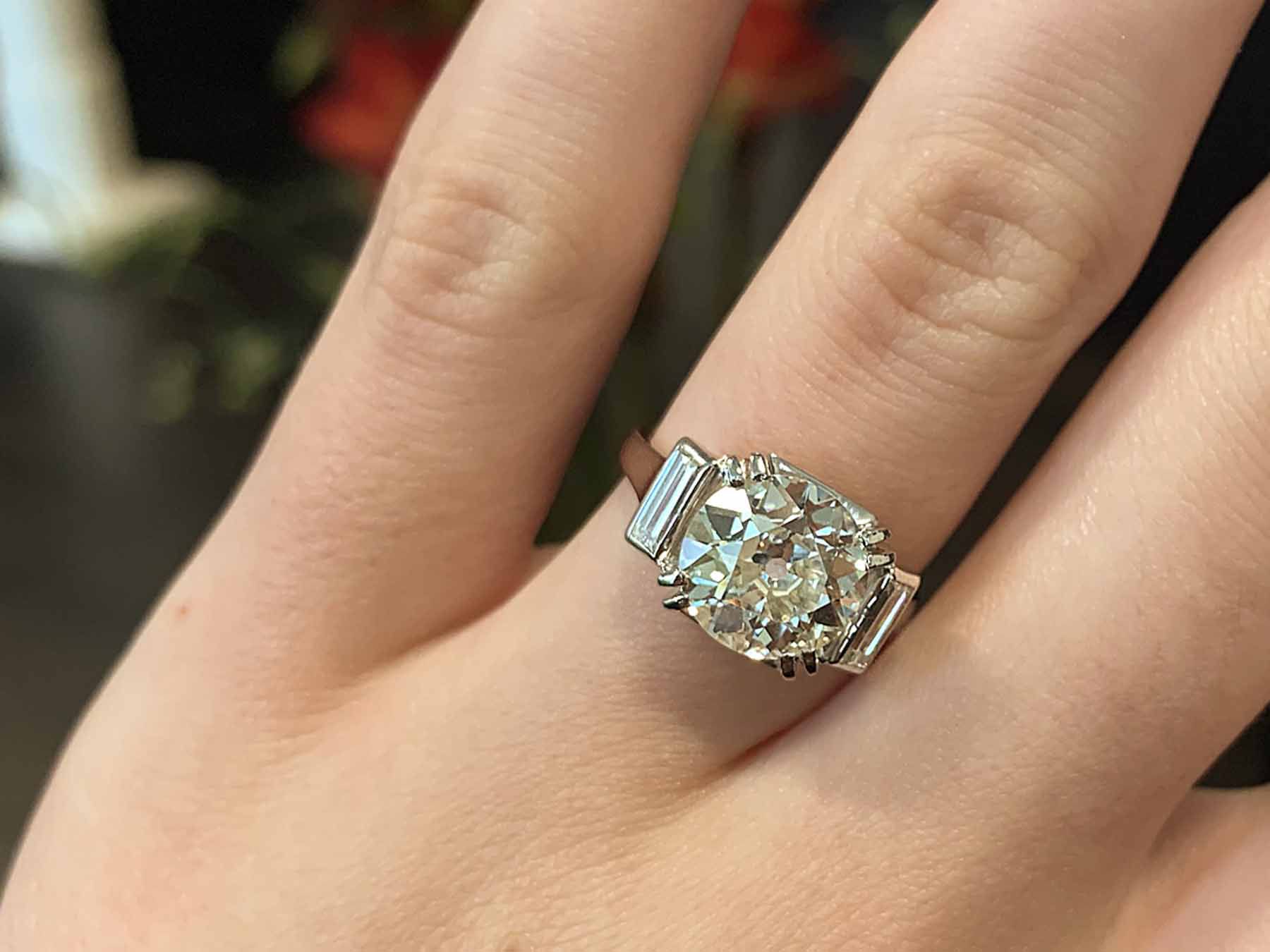 2. Working it Out
Should you take off your ring every time you work out? Not necessarily every time, but if you're exerting enough effort that you're going to work up a significant sweat, definitely leave your engagement ring out of it. Your sweat can cause your engagement ring to fall off, and some gemstones – like pearls – can have a negative reaction to sweat, lotions, and other chemicals as they are very soft stones. It's important to bear these details in mind when picking out an engagement ring also. If you're a health nut that can't go 40 minutes without doing some crunches, a pearl engagement ring is probably not for you.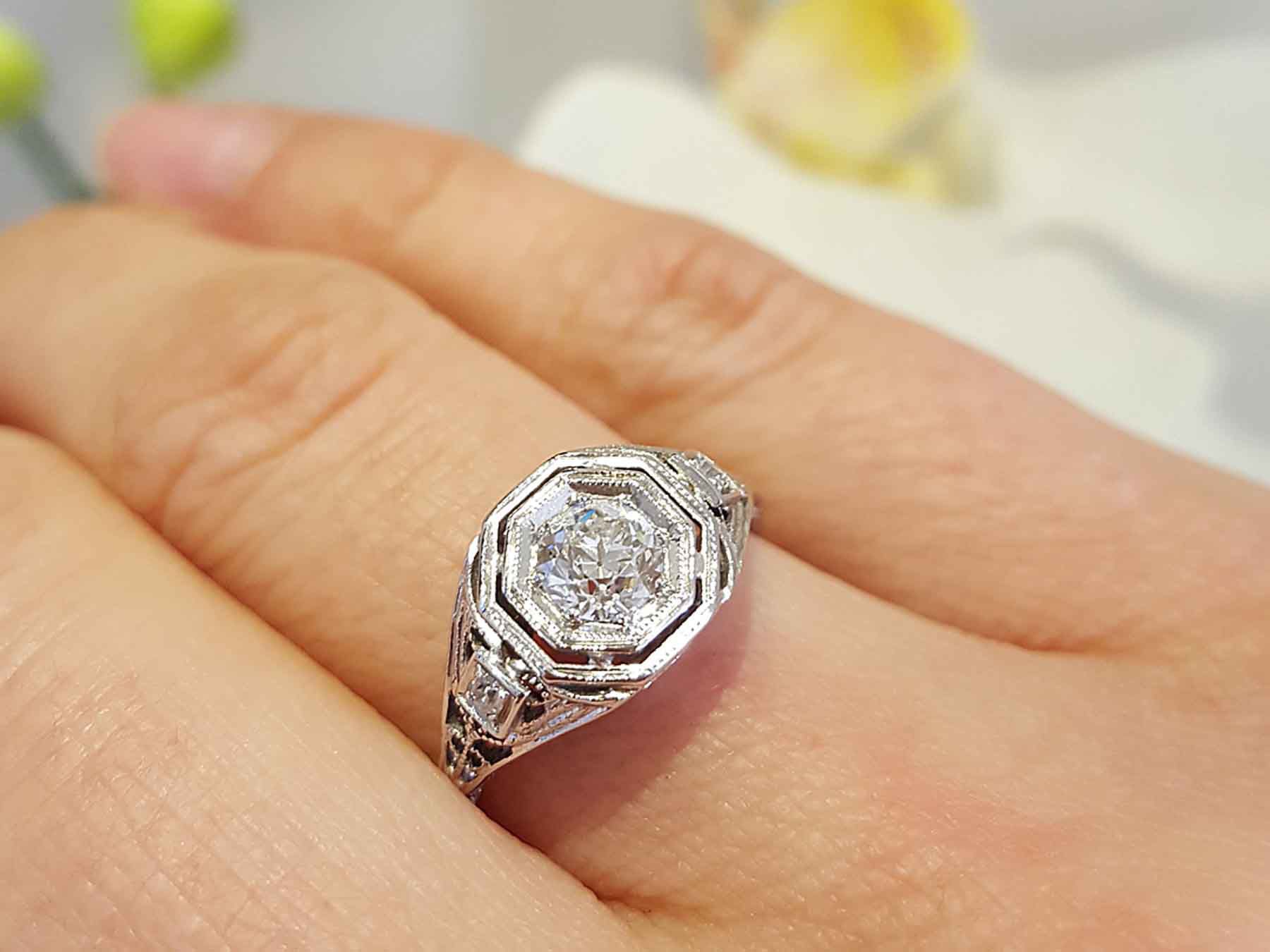 3. Chemical Reaction
Gemstones are intricate chemical combinations, and they are prone to reacting negatively to other strong chemicals. Cleaning products are a no-go for your engagement ring. Take off your engagement ring before you even think of starting on some household chores that involve contact between your hands and chemicals. Your skin will thank you as well! This is particularly applicable for some stones, as we have mentioned. It should be stressed also that wearing marigolds isn't the solution to this problem. Not only can strong, sharp gemstones like diamonds cut through a thin rubber glove like butter, but the chemicals can still interact with them. What makes your home sparkle will likely make your ring very dull indeed.
4. Working Yard or Yardly Working?
A beautiful flowerbed of roses and tulips would probably look stunning with some diamonds sprinkled in, but that doesn't mean you should do it. Whenever you are doing yard work, digging, planting, and all the rest, leave the engagement ring inside. The last thing you want is to lose it, only to find it a decade later being worn by a particularly fashionable carrot – something which has happened more than once [I'm serious, search it]! If you're heading out to the yard, make sure you have a safe place to store your vegetables- I mean valuables! – and weed away to your heart's content.
5. Somethin' in the Oven
This one isn't about cooking; although if you wanted to be safe, take your ring off to cook. But no, this about having something other than food cooking away in the oven: pregnancy. Should you take off your engagement ring for the whole 9 months of being pregnant? Not necessarily. But, your body can change, and your fingers are likely to swell during pregnancy. Having a ring stuck on your hand is always uncomfortable, and in extreme situations the ring is often broken to be removed. To avoid costly repairs as well as the all-around discomfort of being pregnant and having your finger trapped in your engagement ring, take it off once you start showing considerably. If you still want your engagement ring to be visible, you could always wear it on a chain.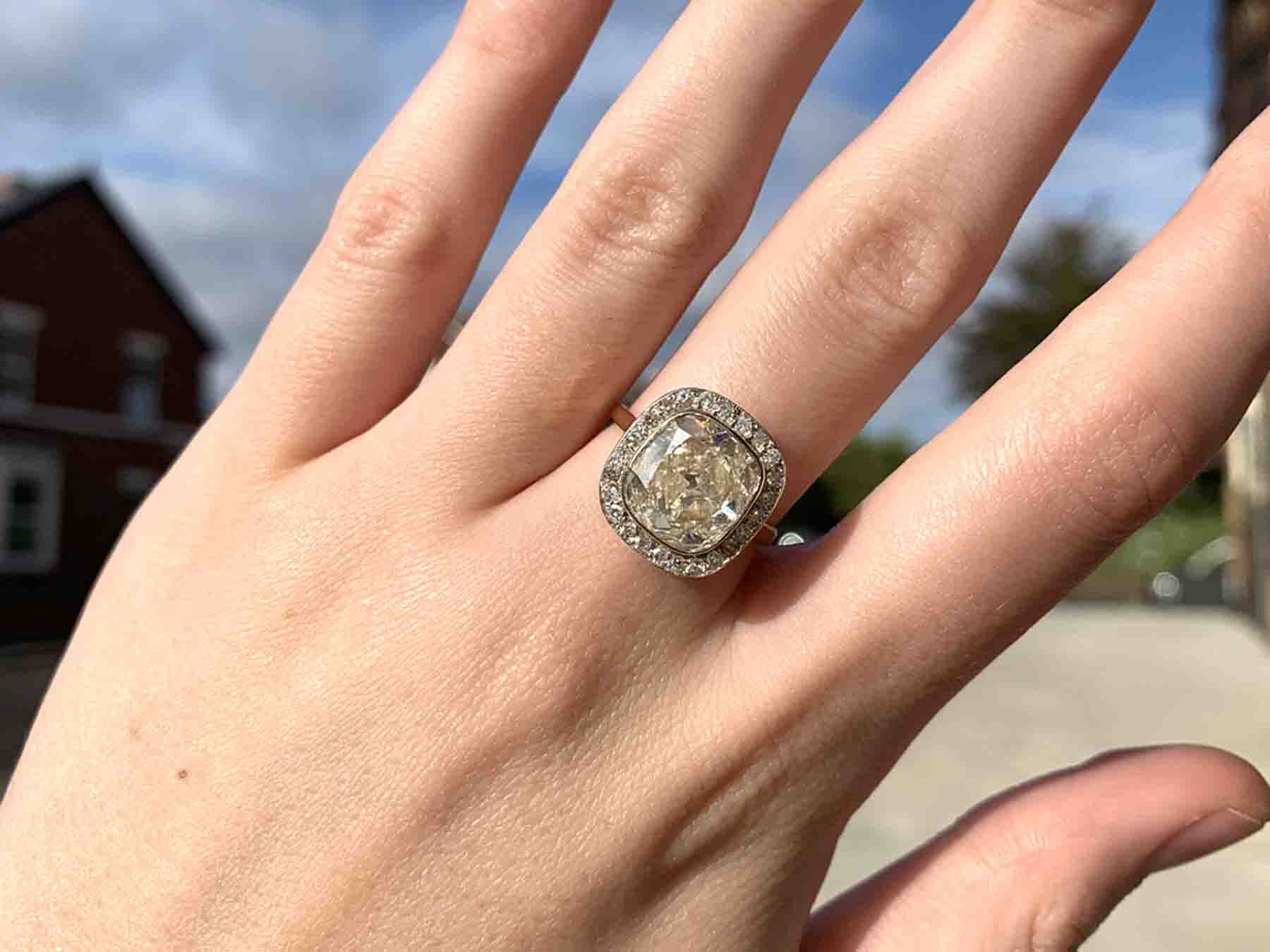 Taking care of an engagement ring is something of a lifelong commitment. You've committed to the marriage, so it makes sense that you should have to maintain the ring. Sporting your ring for the world to see is a great privilege; make sure you keep that privilege by knowing when you should take off your engagement ring.