Vintage jewellery is often bright, bold, and unique. This means that it's a lot of fun to style. From gemstone cocktail rings to diamond bracelet, the world of vintage jewellery incorporates many different pieces and styles, so it can sometimes be difficult to know where to start when pairing jewellery with your outfit. The most important thing to remember when styling vintage jewellery, however, is that the pieces are unique and so are you! Don't be afraid to try something new and break the rules a bit. There are plenty of failsafe ways to style vintage gems, but adding your own personal spin to a look is the best way to make vintage jewellery work well with your style.
If you're wondering where to start with styling vintage jewellery, however, we've got you covered. Read on for some top tips about how to style vintage jewellery.
How to Style Vintage Rings
Vintage cocktail rings are bold by nature, and often feature one stand-out gemstone in a large setting. They can work wonderfully as stand-alone pieces, but to create an eye-catching, vintage-inspired look, be bold and mix and match your dress rings. Combining different types of gemstone rings can create a wonderful eclectic look. To avoid taking the mix too far though, combine some more subtle pieces with your more extravagant rings. Choose some simple gold or platinum bands to add different layers to your look, and don't be afraid to throw some simple contemporary rings into the mix to complement your vintage pieces.
Statement rings are sure to add character and personality to your outfit. However, if you're going all-out with your vintage rings, keep it simple when it comes to the rest of your jewellery. A subtle bracelet and necklace combination would work well, without detracting too much attention from the main event — the stunning vintage rings.
How to Style Vintage Necklaces
How you style your vintage necklaces depends a lot on the occasion you're dressing for. For a casual but stylish look, try layering your vintage necklaces to create a playful and beautiful effect. This works particularly well with vintage gold chain necklaces, perhaps with one stand out locket or cameo necklace.
For a look that is more elegant than eclectic (perhaps for a formal dinner or a party), strip it all back. A single stand-out vintage necklace will look fabulous with a sleek and simple cocktail dress. Pair it with a pair of vintage gemstone stud earrings to add a pop of colour or a dash of sparkle, and your sophisticated look will be complete.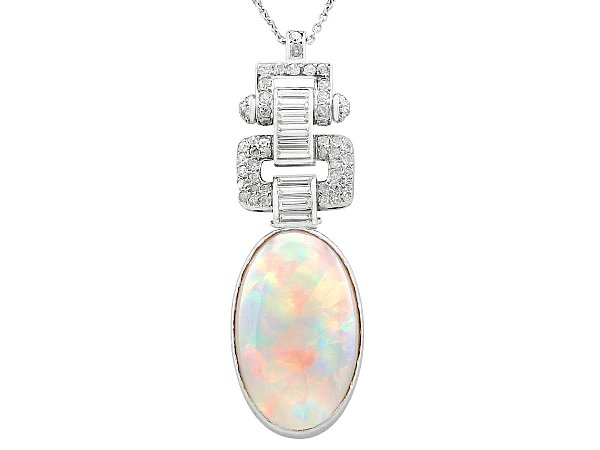 How to Style Vintage Bracelets
Like we saw with vintage rings, vintage bracelets offer a great opportunity for mixing and matching to create a unique look. Don't be afraid to stack multiple bracelets and curate your own design. A general rule to stick to is to always stack an odd number of bracelets — try starting with three and build up from there if you ever want to go for a bolder look.
Be wary of the type of top you wear with vintage bracelets — if you're planning on wearing long sleeves, give the bracelets a miss and make the look all about your vintage ring collection. If you're going for short sleeves, this is the perfect opportunity to let your beautiful stacked bracelets shine.
How to Style Vintage Earrings
Vintage earrings often come in the form of bright studs, featuring a pop of colour in the form of a precious gemstone. Colourful stud earrings are among the easiest jewellery pieces when it comes to styling, and you really can't go too wrong with them! For a formal occasion, wear your hair in an updo and opt for vintage earrings that will sparkle in the light, such as diamond earrings or emerald earrings. For a summery daytime look, choose a pair of earrings with a bright, matte colour such as turquoise or coral.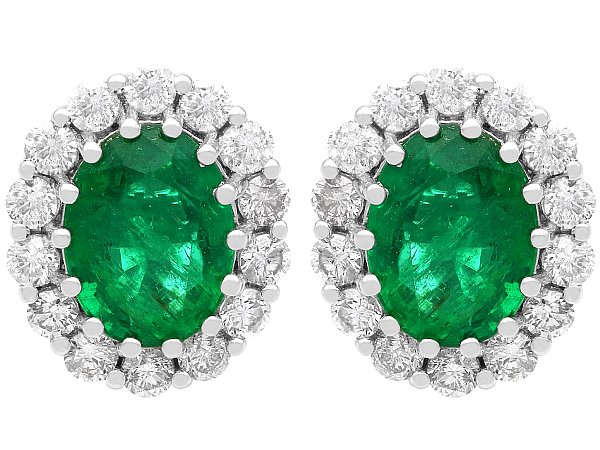 However you style your vintage jewellery pieces, be sure to let your unique fashion taste and personality shine through. Have a bit of fun styling your pieces, and never be afraid to try something new.