In recent years there has been a rise in 'mangagement' rings, and yes 'mangagement' is a word, meaning engagement rings for men. Not only are more and more women proposing to men; there are also more same-sex couples proposing to one another; and also simply more men wanting to enjoy the experience of wearing an engagement ring to celebrate a proposal. If we want to further equality for all, then it is time to share the love of engagement ring. We no longer live in a time when it is only women who get to wear engagement rings, and frankly that is something to be celebrated.
So let's say that you're browsing antique and vintage engagement rings for that special someone in your life. There are so many different types of engagement rings for her; perhaps it is time to explore different types of engagement rings for him.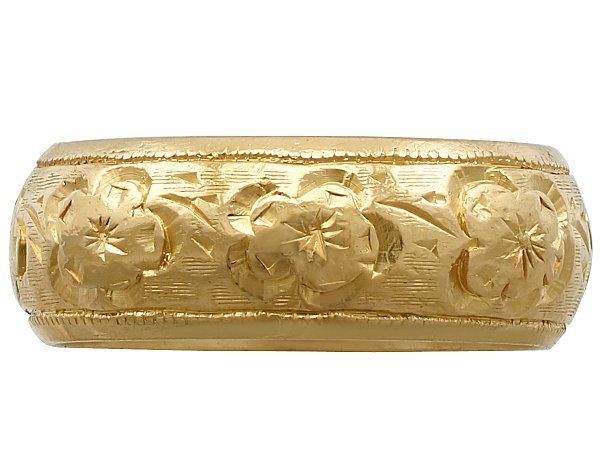 Simple Band
Sometimes simple is the way forward; such as a simple gold, silver, or platinum band. In fact, some of the first engagement rings for him were actually just wedding rings 'rebranded'. If the man in your life prefers understated jewellery then this is the kind of piece to go for.
Gemstone
Gemstone engagement rings are in vogue at the moment, and have been for many years – just think of the British monarchy and you'll see what I'm talking about. Perhaps he has a favourite colour, or indeed, a favourite gemstone. If so then a gemstone engagement ring would be a fantastic option for him. Something simple and sophisticated like a vintage ruby ring or vintage emerald engagement rings can be the perfect choice.
Statement
In general, more people are opting for styles of engagement rings that will set them apart from the rest. Sometimes bolder is better: a mixture of metals perhaps, some large gemstones, a slightly bolder design than most. For many, a statement piece can really help them express themselves, while also symbolising the love they have for the special someone in their life.
Traditional
A typical traditional engagement ring is a diamond ring – whether that is a diamond solitaire, a three-stone, or five stone ring. So, how about buying a traditional mangagement ring? Diamonds are not only a girl's best friend; they can be a guy's best friend too! Moreover, diamonds really do scream luxury; perfect to show how much you love them.
Non-traditional
Perhaps your soon-to-be fiancée isn't keen on wearing rings; or he would prefer something else as a symbol of your commitment to one another. Maybe he is the type to wear cufflinks, or a watch, maybe even a bracelet or an antique pocket watch.
There we have it, a selection of mangagement rings, perfect for that special guy in your life!