Can you help reunite a mystery engagement ring with its rightful owner?
It can be pretty common to find errant items dropped in the middle of a busy park, from keys to mobile phones, money to lost toys. Well, imagine one couple's surprise when they found an engagement ring alongside a mystery note while out on an evening stroll!
Last week we were contacted by a local couple, who said they found a suspected engagement ring and short note on a bench in Leazes Park, Newcastle.
The couple handed the ring into us and instead of selling the ring on, we'd like to find the rightful owner and return the ring to them.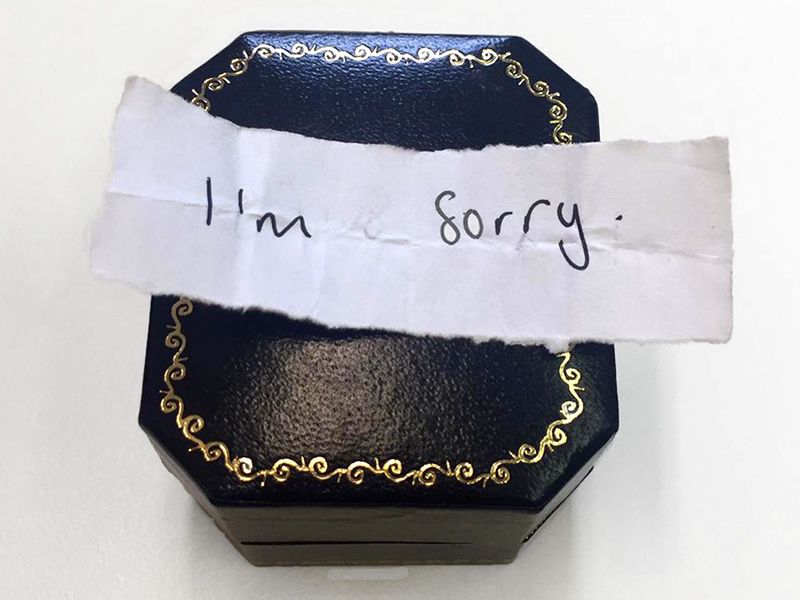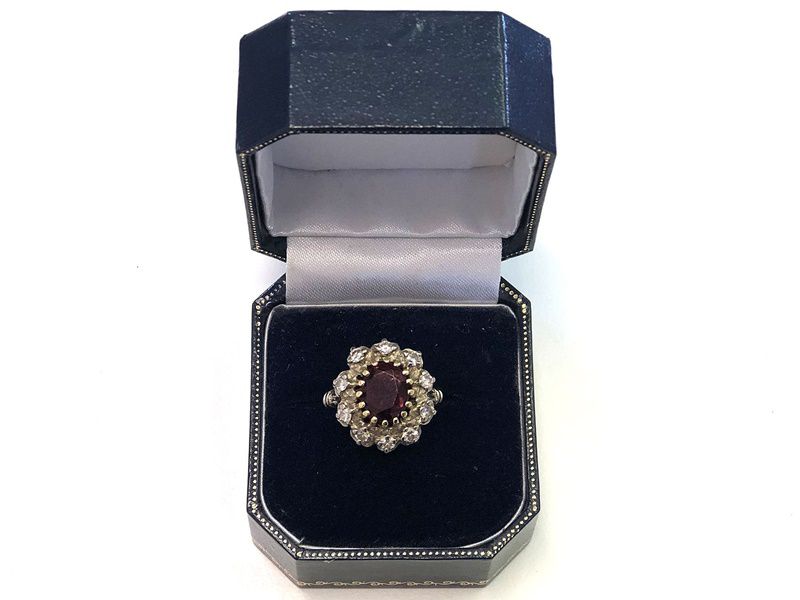 The ring – a single ruby set within a cluster of diamonds with a gold band – was found in a small box along with a short note which simply reads 'I'm sorry'. It's unclear if the ring was dropped or deliberately placed in the park.
Andrew Campbell, founder of AC Silver said,
"It's not everyday you come across a beautiful engagement ring left in a park, but to find one with such a mysterious note is very bizarre! We can only speculate as to why the presumed owner is sorry, maybe he couldn't go through with a proposal, or maybe he broke his girlfriend's heart? Who knows.

"One thing we do know is that we'd like to get to the bottom of it and reunite the ring with its rightful owner. Any information is most welcome!"