You might be predicting that we would outright say that antique jewellery is superior when debating modern vs antique jewellery, however, there is a lot more to consider when it comes to this debate.
Both antique and modern jewellery have their own positives and negatives, and it's important to consider all angles when analysing them from a modern vs antique jewellery stand point.
If you're thinking of buying some luxury jewellery, especially, it's important to make an informed decision about which type of jewellery will best suit your personal needs. Important purchases like luxury jewellery require some serious forethought – and we're here to help.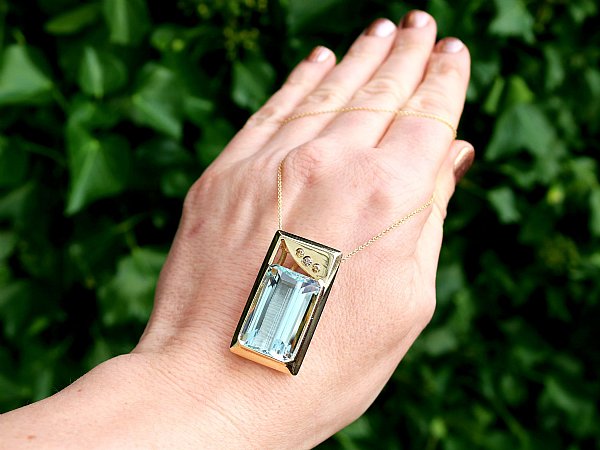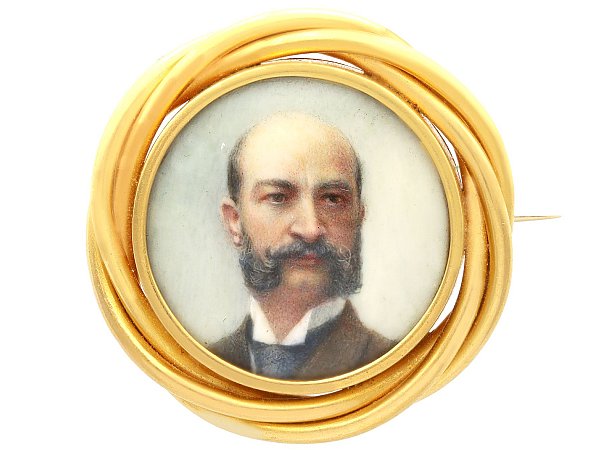 Antique jewellery can arguably be classified as anything 90years or older. Jewellery from the 1930s and previous years is categorised as antique jewellery here at AC Silver, to say the very least. Modern jewellery is – oddly – harder to define.
At AC Silver, we tend to categorise all jewellery made past the mid-1990s as modern, despite that being a 27-year range at this point in time. If you would prefer, you can consider modern jewellery to be anything made after the year 2000, or even 2010 if that's a more clear-cut way to define things for you.
Let's start by talking about the main physical differences in the modern vs antique jewellery debate.
How are They Different?
When it comes to the styles you can find in antique jewellery, they are exceptionally varied. This is largely because the term 'antique' covers a lot more eras than modern jewellery. While modern jewellery can only be the embodiment of the 'here and now', so to speak, antique jewellery can be typically Victorian, Art Deco, Art Nouveau, or more.
Another aspect to bear in mind is the individuality of the jewellery pieces themselves. While modern jewellery is mass produced to satisfy a huge global market, a lot of antique pieces were commissioned at various point in history by individuals who were looking for something specific to be crafted. For this reason, a lot of antique jewellery pieces have very unique designs in comparison to modern pieces; you are more likely to find a genuine one-of-a-kind piece with antique jewellery shopping.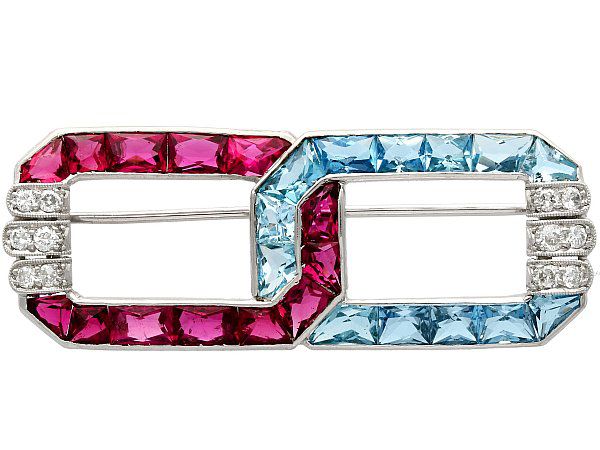 So, maybe antique jewellery gets a point for originality and style, but how durable is it in comparison to its modern counterpart?
Which is More Durable?
Asking which is more durable for modern vs antique jewellery is a difficult question with many facets so consider. An antique piece of jewellery that has experienced a lot of wear and tear will obviously be less durable than a brand-new jewellery item.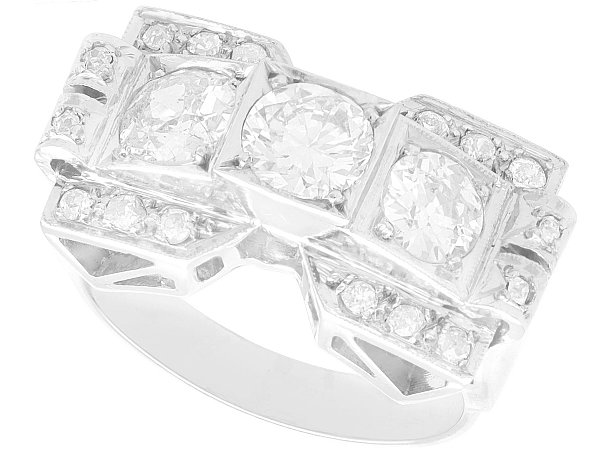 However, an antique piece of jewellery crafted from durable metals like platinum and palladium is likely to be more hard-wearing than a modern piece of jewellery made of inferior metals.
When it comes to luxury jewellery items, there are fewer arguments to be made in antique jewellery's case, it has to be said. Modern luxury jewellery is made for rugged wearing, while antique jewellery was crafted with less advanced technology which makes a lot of it unsuitable for daily wear.
If we're narrowing it down to modern vs antique jewellery, modern jewellery takes the cake in most instances. Ultimately, it depends which element you care about most; the aesthetics of the piece or the ability to wear it often without risking damage.
Is Antique Jewellery Worth More?
Once again, this question is more complex than it first seems. Elements like carat weight, gemstones, metals, and overall condition are the main features of a piece of jewellery that define its cost. If you're wondering: 'is antique jewellery more expensive', then you need to know what exactly to look for when defining value.
Ultimately, a piece of jewellery is 'worth' what you think it should be worth; regardless of any other elements. The sentimental value of jewellery cannot be understated, and if you've inherited a piece of antique jewellery, even if it isn't in the best condition, is likely to be worth more to you than any modern piece.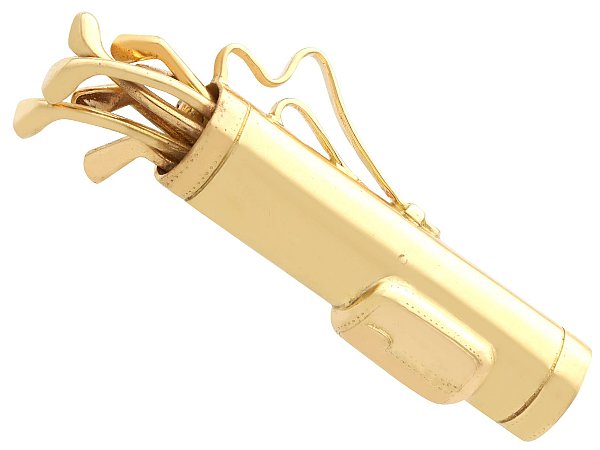 Modern jewellery generally costs more for something of the same carat weight. For example, a brand-new engagement ring with a 1 carat diamond solitaire will run up a much higher charge than a similar antique example with a 1 carat diamond. For collectors, antique jewellery is generally worth more, particularly jewellery that is emblematic of a specific era like Art Deco jewellery. Brand names are also highly valued among antique jewellery pieces, like Cartier, Boucheron, and Asprey & Co Ltd
When it all comes down to it, the modern vs antique jewellery debate is a highly subjective one. Modern pieces are brand-new, with no prior history of ownership – something that's a positive or negative depending on how you want to spin it. Modern pieces are also more consistent in their quality and durability. But, antique jewellery has so much character and uniqueness that we think we know where we sit on the debate.
Between the two categories, which do you think is your favourite – modern or antique jewellery?