Knowing that jewellery can last for more than a hundred years when cared for by the right person, we are always happy to learn that an item has found a new owner. With antique and vintage jewellery, it is always a special thing to become a guardian of a piece. Considering how important the role of ownership is in antique jewellery, we are always delighted to hear from new owners who want us to know just how special their items are to them.
Recently, we received a wonderful email from a customer, telling us all about her enjoyment of a brooch she recently purchased from us. The brooch in question is truly astounding: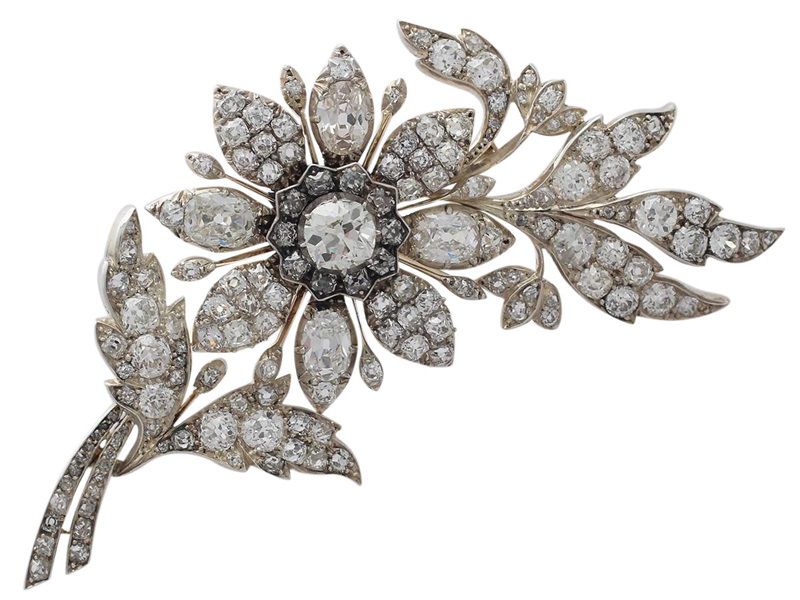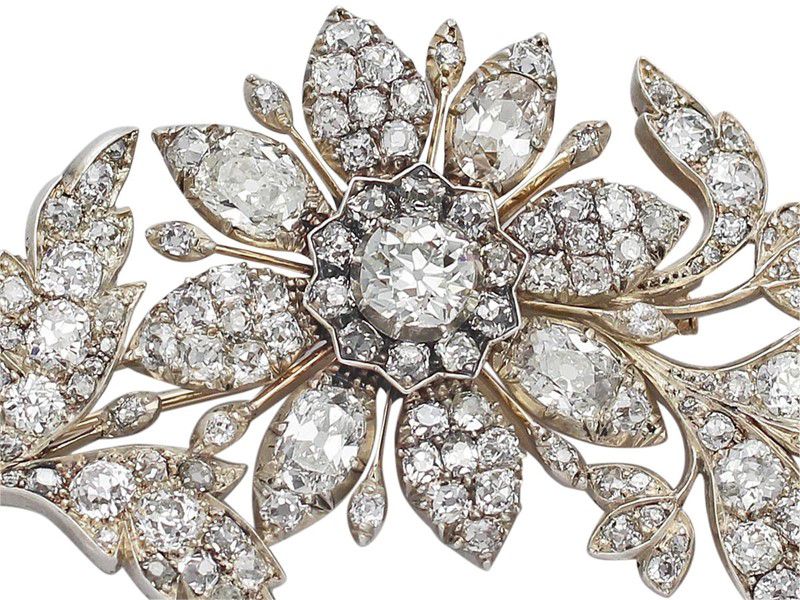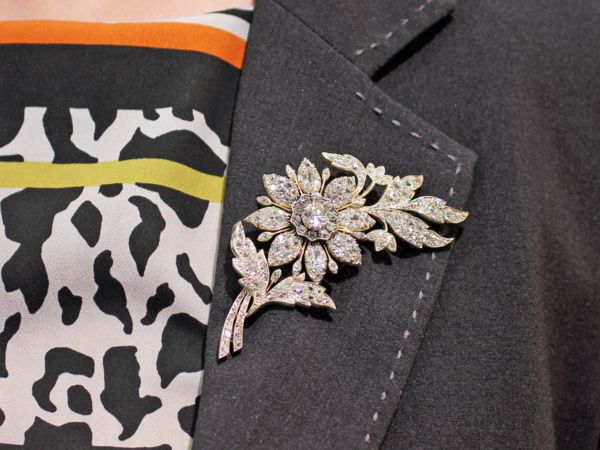 We felt so much joy from her enthusiasm that we'd like to share it with our readers. She expressed herself so beautifully that we'd like her words to speak for themselves:
'I want to assure you that the diamond brooch which I received from you two months ago is the source of great pleasure for me – I cannot part from it. In the beginning of February I spent one week in the mountains in the north of the Czech Republic (just walking in the countryside), but I couldn´t leave the brooch at home. Although I couldn´t wear it, I had it in the leatherette on me everywhere I went. Several times a day I opened the box, tried to catch as many sunrays as possible in the diamonds and admired the sparkling flower – it definitely rivalled the sparkles in glistening snow. It seemed to me that the sun suited the flower very much – I would swear it is now even a bit bigger than before as it was exposed to sun so much that it continued to bloom.'
When we read this message, we certainly felt that we had bloomed from being exposed to such sunny sentiment. If you have purchased from us, and have anything you'd like to share regarding your new treasures – whether they are jewellery or silver – please do get in touch and let us know. There's nothing we love more than knowing we've helped to make someone's days a little brighter!