There haven't been a whole lot of opportunities for formal occasions befitting something as lavish as a centrepiece in recent times. But that's no reason to stop dreaming and planning for perfect black-tie event where all your loved ones can marvel at the stunning décor and delicious food.
With that in mind, let's take a look at 5 unusual centrepiece ideas.
1. Candles
Using candles to make a welcoming and intimate atmosphere is one of the best things you can do for any kind of event. Small gatherings and themed events particularly benefit from this method, since they have the right ambiance to welcome some softer lighting. Using candles in the centrepieces for dining areas creates a direct light that suits warm dining experience among close friends.
Silver candlesticks are a brilliant choice for this, since their height allows for more space on the tabletop for dishes and other essentials needed for the practicalities of dining like condiments and glasses for beverages.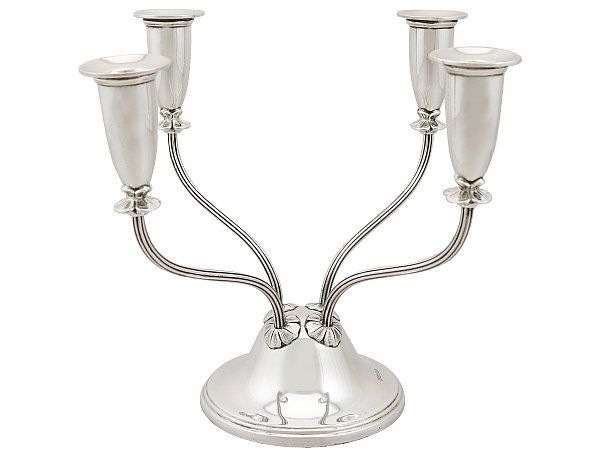 2. Flowers
Flowers are hardly an unusual choice for centrepiece ideas, but bear with me. This idea is suggesting more creative ways of displaying the flowers for your centrepiece. Specialised silverware for displaying flowers such as posy holders or leaf holders are a beautiful choice for those looking to go for more unusual methods of flower display.
Another direction to explore is silver bowls. Floral arrangements in bowls are able to sit at a lower height, giving your guests an easy view over the top of the flowers and making conversation generally easier. Bowls allow for a lot of creativity when it comes to the flowers you choose as well as how you display them.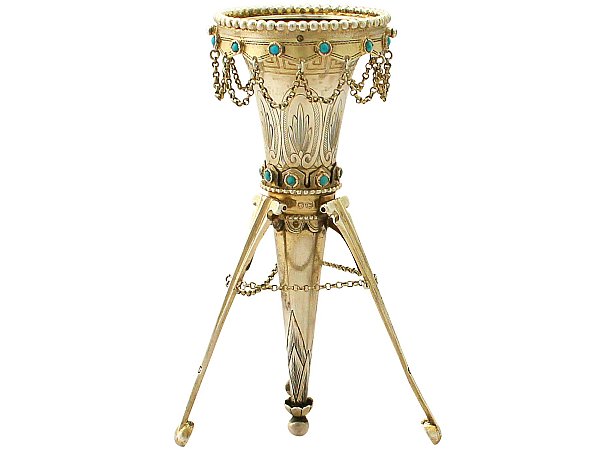 3. Animals
No, don't worry, we're not recommending that you deploy living creatures at your event to 'spruce things up a bit'. Animal-themed ornaments can make a table party-ready with ease. Whether it's silver table pheasants, salt and pepper shakers made in the form of animals, or animal-oriented menu holders, animals add a whimsical, yet classic touch that's reminiscent of high society and formal dinners in the best way.
Using animal-themed silverware as part of your centrepiece is certainly unusual, and is sure to make your event stand out among the social calendar as one to remember. You can establish a theme through your animal choice, such as birds and foxes for an old-timey hunting theme.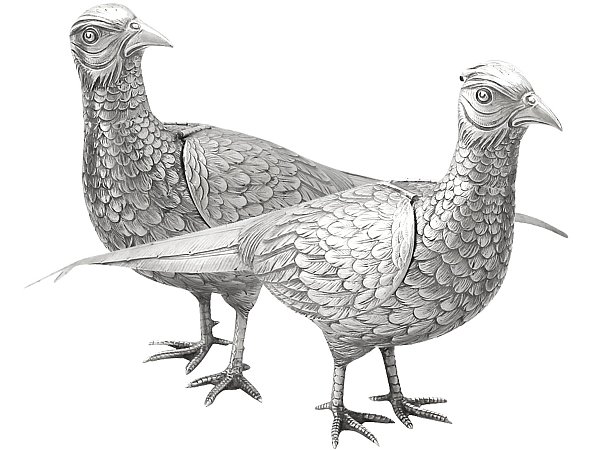 4. Jugs
Silver claret jugs are among the most stylish-looking pieces of silver that you can utilise in an unusual centrepiece to great effect. They are typically tall and large, with slow, sweeping shapes that add elegance to your setup. Claret jugs have also existed for a long time, which means there are a lot of examples from different eras of design
If you prefer something ornate, Victorian claret jugs are a great option. They typically have etching designs either completely made of silver, or with silver featuring etched glass. For more 'modern' design styles, there are Art Deco and vintage claret jugs that usually have cleaner lines, with less over-the-top decoration.
5. Photographs
Using photographs to make an unusual centrepiece is effective, and makes your event instantly more personal and visually exciting. Silver photograph frames can be utilised – whether large or small – on tables around your event to display pictures relevant to the function.
The birthday girl or boy, perhaps? Or the happy couple? Displaying your treasured photos around the event welcomes yours guests to something intimate, and a little light-hearted, making the occasion something quite special and memorable. Even better, take photos at the event and then display them in frames at your next gathering!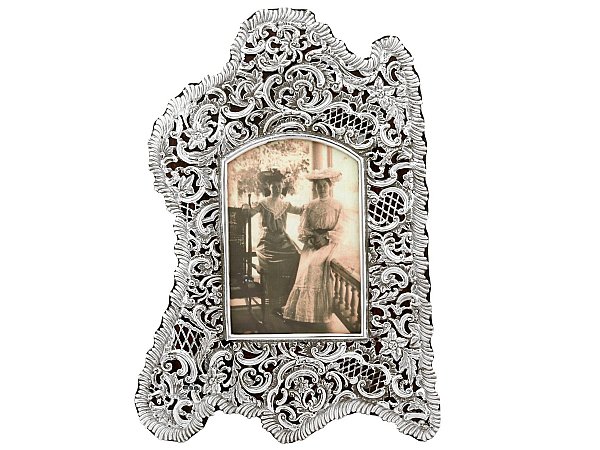 These are just a few of our thoughts for 5 unusual centrepiece ideas. Which is your favourite? Do you have any other unique ideas for those of us looking to spruce up our centrepieces?