It's finally here. Maybe you love the sun. Maybe you love the snow. If you're like me, however, autumn is your favourite time of year. The air gets crisp and clear, the trees turn every shade of beautiful and leaves crunch under your feet. Autumn is the best for many reasons, not least of which being the amazing fashion. Huge, cosy jumpers, scarves, big coats, boots, and everything designed for style and comfort. Accessorising in the autumn months couldn't be easier. Join me and learn about how to pair ruby jewellery with fall fashion in 5 easy ways.
1. Plaid
One of the biggest trends to hit the runways this season is plaid. It's no surprise; plaid is an autumn staple. When you're wearing plaid, be it a jumper befitting Vivienne Westwood or a cute skirt, ruby bracelets are the perfect companion.
The redness of the gemstones not only complements the patterns of plaid, but the sparkle draws the eye, maintaining a balance in your outfit. Ruby and diamond jewellery are naturally the most perfect companions any outfit could require. But, if your plaid designs have feature colours, find jewellery with other gemstones to accommodate these.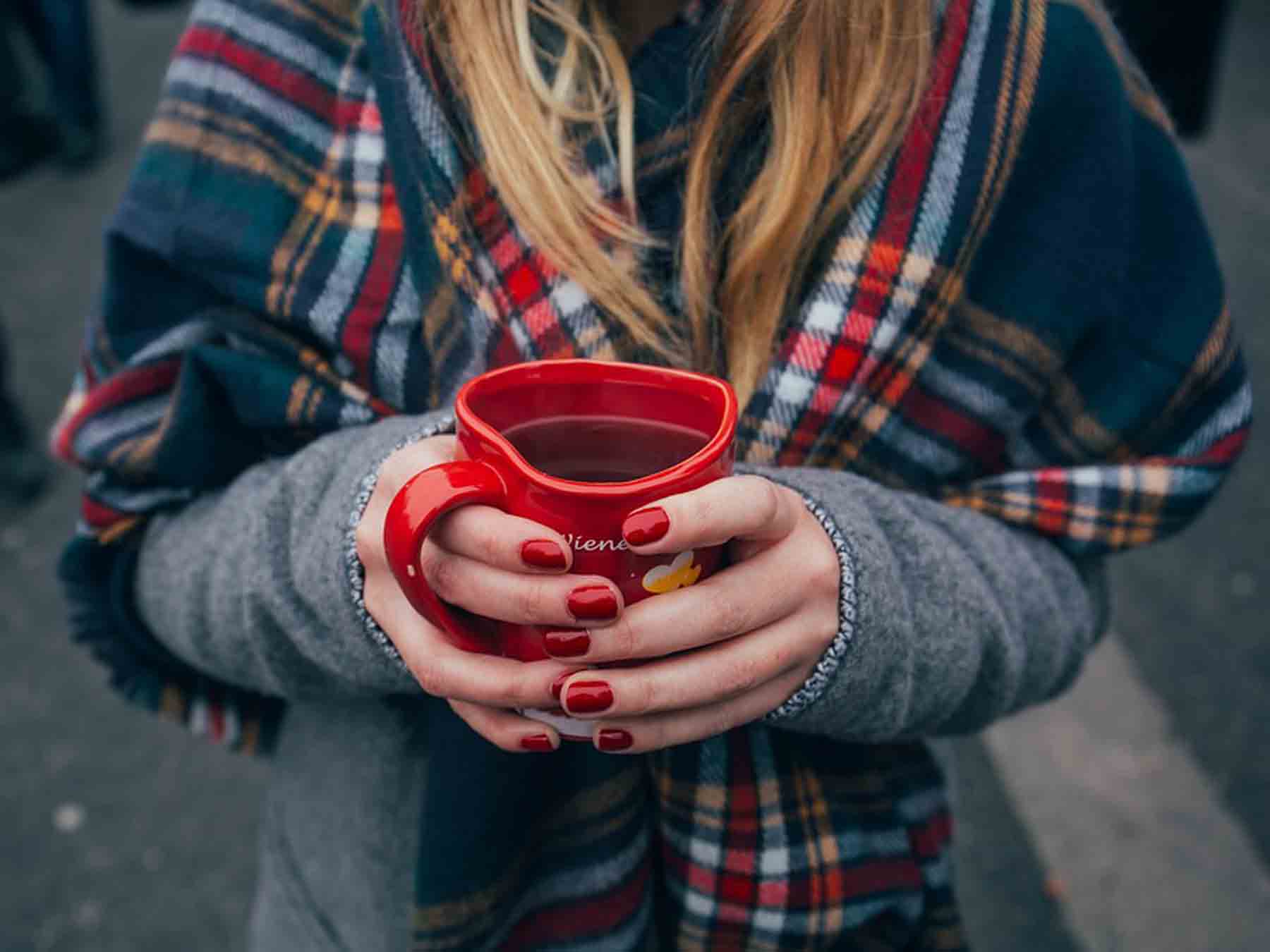 Image from Free-Photos / 9088 images on Pixabay through the Pixabay License.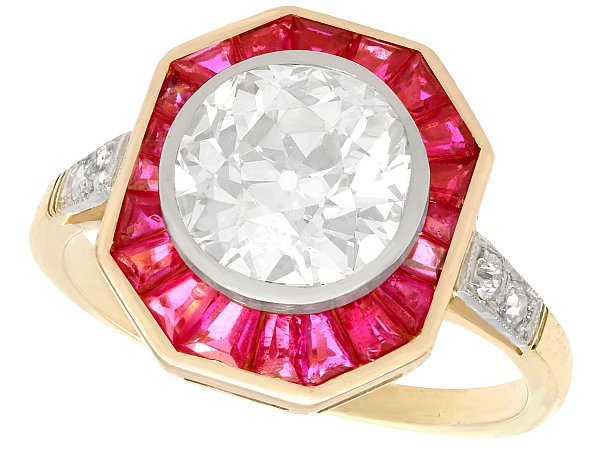 Everyone from Prada to Tom Ford featured serious geometry in their catwalks this season. Don't be surprised if high-street stores start stocking some sharp clothing. Pairing ruby jewellery with designs like this calls for creativity. Check out some Art Deco jewellery to get strong, architectural lines that complement the shapes made in geometric clothing.
If you want to create contrast with your jewellery, however, explore some cabochon cut rubies. They are cut in a smooth, rounded shape, creating a softness that can play nicely with the hardness of your clothing. In terms of pieces of jewellery to check out, consider drop earrings. Bringing some of the attention to your face through ruby earrings is a stylish way to balance the power dynamics of your outfit.
3. Gold
Yellow gold is your next tool of style this year. Gold is going gangbusters this season, from metallics to mattes. Match up by wearing ruby jewellery that's set in yellow gold. The warm tones of the metal and the red gemstones will make you feel less cold by the minute as the temperatures start dropping. Ruby rings are the best pairing with a golden outfit.
Make a statement with a cocktail ring and allow your accessories to be in the same league as your outfit. Fashion doesn't have to be a one-way street, however. Make this style work for you by wearing cold metal colours like silver and white gold. Mixing the metal colours of your jewellery as well as your outfit is a way to make this trend work for you.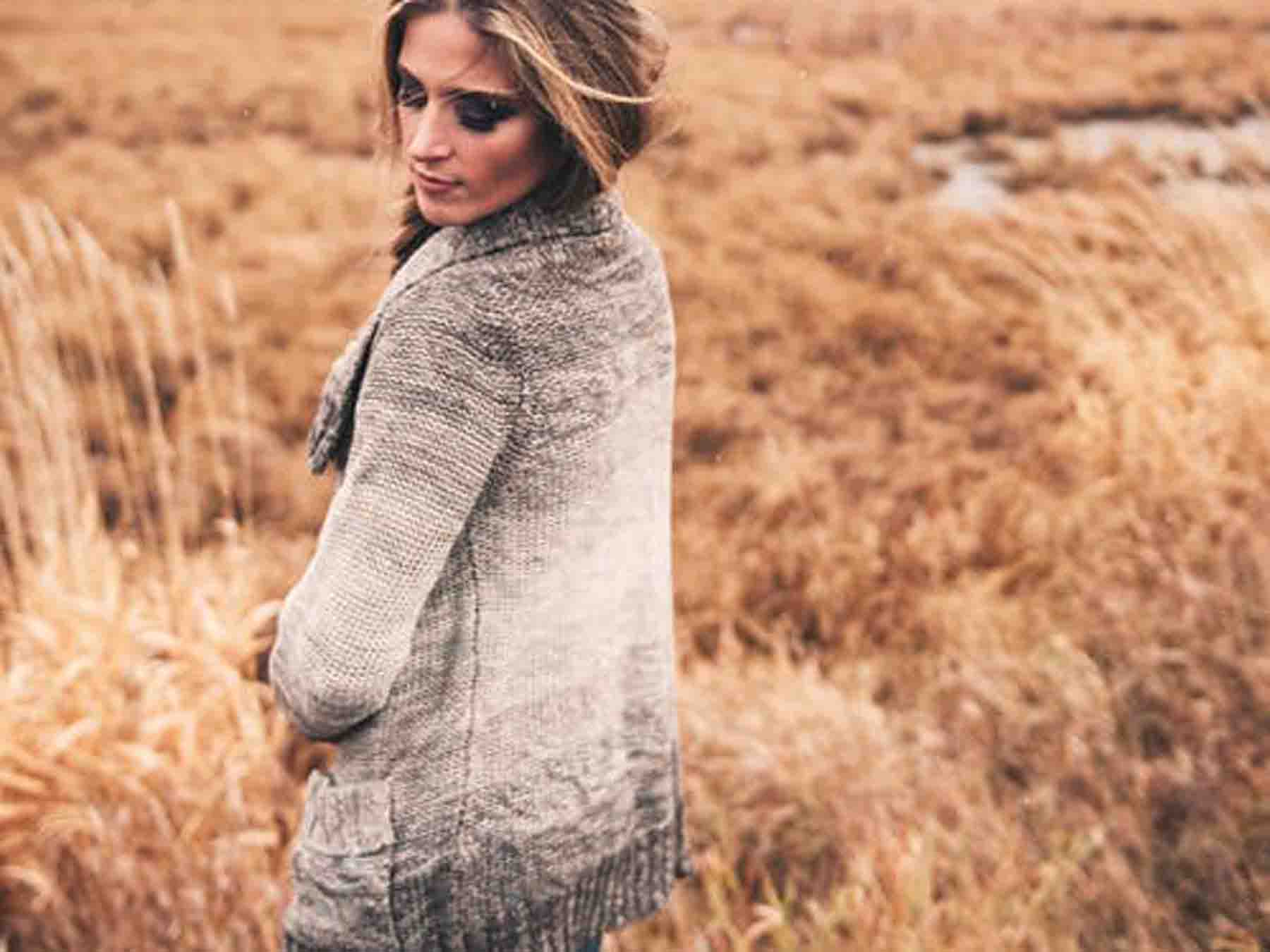 Image from Danielle Pilon on Pexels through the Pexels License.
4. Cardigans
Another non-surprising classic to be brought to the runways; cardigans. Everyone loves a nice cardigan, whether it's close-fitting and elegant, or oversized and cosy. Consider a necklace for your cardigan's best friend. Even better if your cardigan is red; the pairing of red cardigan and red ruby necklace creates a symmetry and balance in your outfit – this is an essential when colour-blocking.
Cardigans are also the perfect item to pair with a brooch. Ruby brooches are something special – to be reserved for your non-red cardigans. A yellow gold brooch is best for warm-toned cardis, and a white gold, silver, or platinum is preferred for more angular, cool-toned ones.
5. Leather Coats
You could be forgiven for thinking it's the late 90s once more, as Matrix fashion is back with a vengeance. Leather coats, padded shoulders, and lengths to brush the floor are sure to feature heavily in wardrobes around the world this year. This is another opportunity to get ruby rings involved in your looks. Bold, statement rings are good for an evening look, allowing everything to be at maximum chic levels.
If you want something more suitable for the day-to-day, a series of thin, minimalist rings, or maybe a stack ring featuring rubies is what you should explore. Another avenue of style is the choker. An antique classic from the Victorian era, chokers have transcended their history and become the type of edgy fashion that everyone should try at least once. A ruby choker is something special indeed, and they'll certainly make a leather coat pop.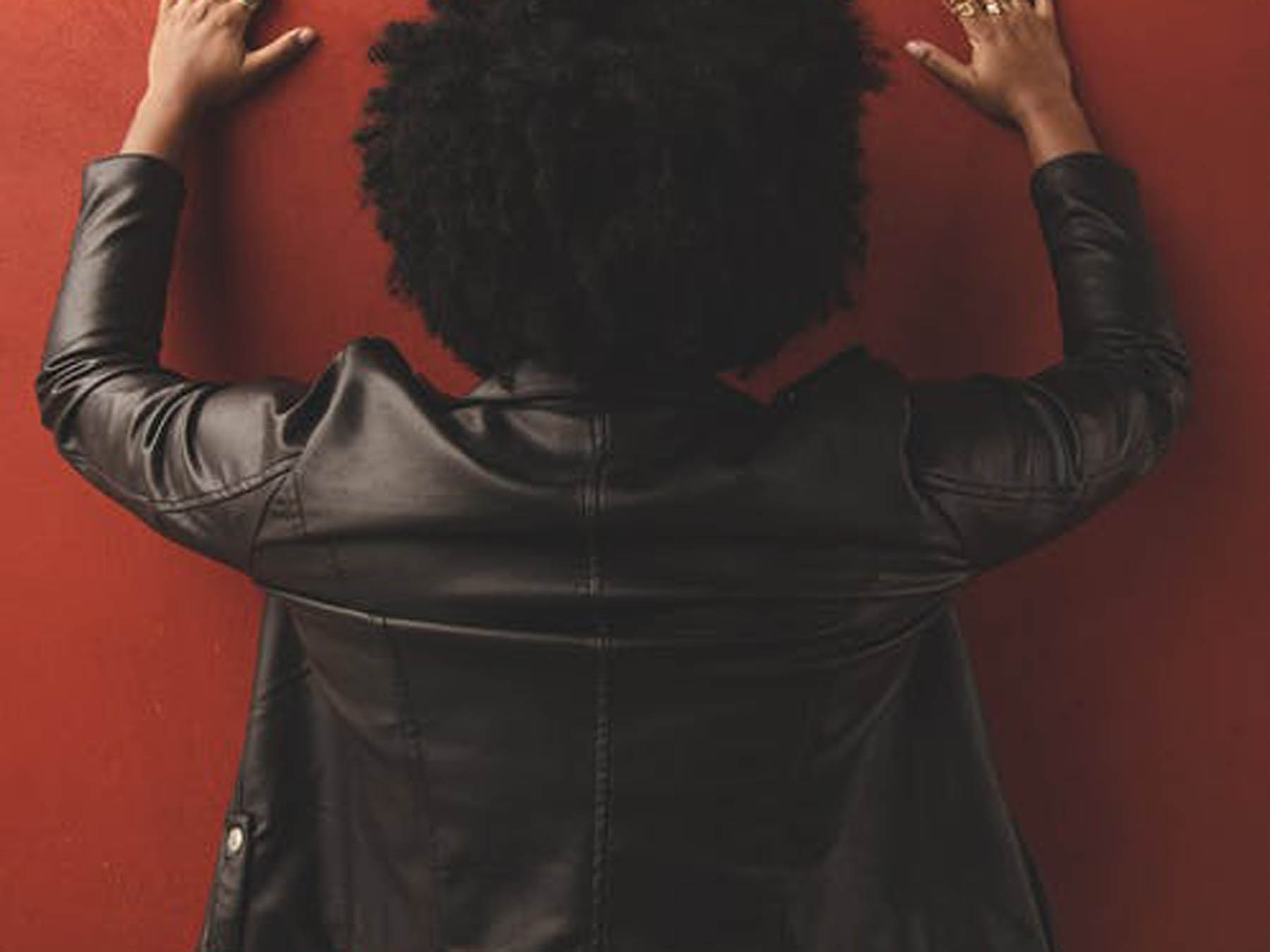 Image from Jacob Prose on Pexels through the Pexels License.
One more bonus to take home with you straight from this year's runways: red. Believe it or not, red itself is the feature colour of autumn 2020. Rubies couldn't be more in fashion if they tried, and believe me, they never have to try. Try one of these methods for pairing your ruby jewellery with your autumn wardrobe this year, and see how fashionable you feel.