I personally love bracelets! They are the perfect item of jewellery to pair with almost any outfit. They are also brilliant for those of us who use our hands a lot and don't enjoy wearing rings for that very reason. There are also many different types of bracelets, which make them an incredibly versatile and attractive option for pretty much everyone! Here, I'm going to go through a few of those different styles.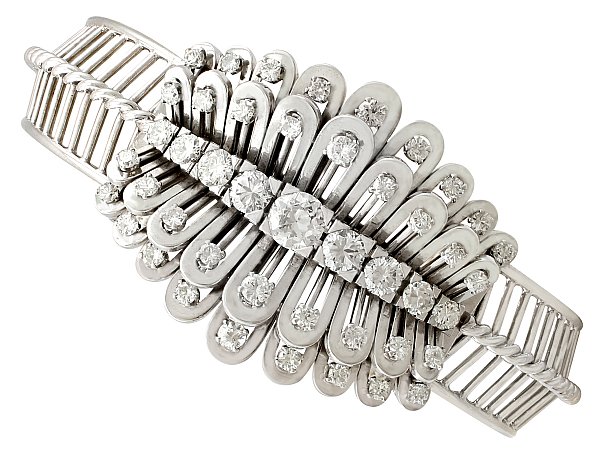 Bangles
We all know the classic sound that bangles make, the jingle jangle that only comes when you are wearing a couple of bangles on the same arm. Bangles don't have latches or fasteners, marking them as distinctively different to most bracelets. You can easily slip a bangle over your hand, and rest it just on your wrist with any issues with a clasp! As with most bracelets, bangles come in most types of metals: platinum, gold, silver etc. They can also be quite plain or ornately decorated with gemstones. Here we have an example of a diamond encrusted, 18 carat white gold bangle.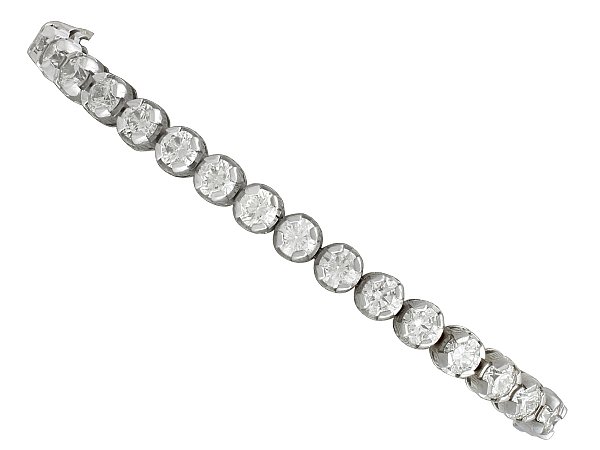 Tennis
Tennis bracelets or eternity bracelets are typically set with diamonds. Each link usually has a diamond set in claws, making them extremely elegant, and very classy bracelets. The reason they got their name is because a tennis player was wearing an eternity bracelet during a game, and when it flew off her wrist she asked to stop the game to search for it. Thus the term 'tennis bracelet' was coined.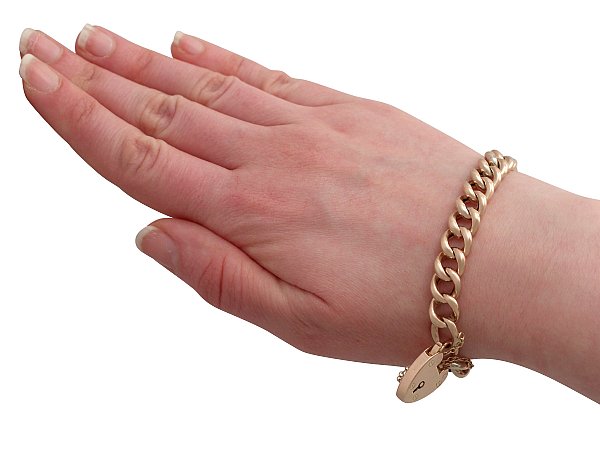 Chain
Chain bracelets are quite easy to describe; they are as they sound. They are typically bracelets made out of some loops of metal, that link together to form a chain. Chain bracelets are therefore quite complex, but often very simple looking bracelets that are typically made out of one type of metal, sometimes perhaps mixed.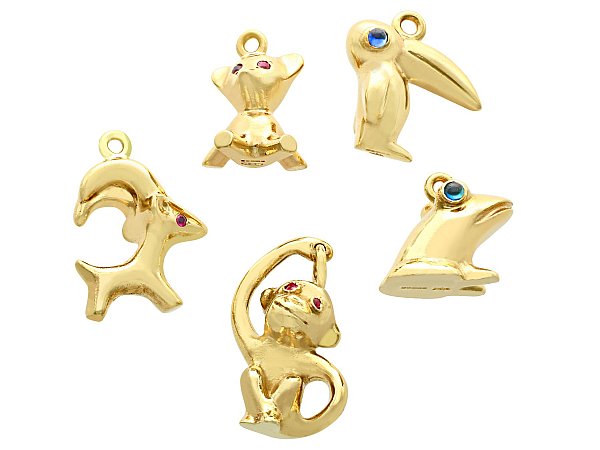 Charm
The beauty of the chain bracelet is that if you want to bring some more excitement to the bracelet, you can simply add some charms – this making it the charm bracelet! These charms can be literally anything you want. In that sense, you can create a bracelet that really speaks to who you are as a person, or simply objectifies the design you like. Here at AC Silver we have a small collection of beautiful charms, some of which are shown in this picture.
Cuff
A cuff bracelet is very similar to a bangle; its structure is almost the same apart from the fact that it has a small gap in it. Cuff bracelets typically sit a bit closer to the skin than a bangle. They can be worn on the wrist, or can even be worn on the upper arm.
Beaded
Beaded bracelets are a distinctive style of bracelet that we almost certainly all recognise. After all, at some point most people have probably slipped on an elasticated bead bracelet. A beaded bracelet can be a really fun element to an outfit. They can come with a variety of gemstones or perhaps just one continuous gemstone. But don't think that they are only for young kids, in fact beaded bracelets can be an extremely classy and elegant choice- take this agate beaded bracelet as an example.
Gemstone
Gemstone bracelets can be all manner of styles, as long as they incorporate the all-important gemstone! This beautiful tourmaline and peridot bracelet perfectly encapsulates the term 'gemstone bracelet'.
Cocktail Watches
Cocktail watches are a stunning type of bracelet, partly because they incorporate two things in one: a wristwatch and a bracelet. Most cocktail watches have some type of gemstone in them, typically diamonds, making them perfect for everyday wear and a sophisticated evening.
With so many different types of bracelets, can you really blame me for loving them? I'd be surprised if this list hasn't managed to convince most of you about how brilliantly stunning the humble bracelet can be!