Many people fear using their treasured antique silver pieces, and will simply store them away hoping they increase their worth, whilst gathering dust in a cupboard or attic. I can imagine cabinets filled with professionally wrapped boxes, the contents of which will never see the light of day. I feel this is criminal, such beautiful pieces being hidden from the world!
What Should You do?
Having spent your hard earned money purchasing sterling silver items you shouldn't be afraid to un-wrap them, ready for use. Invite your family and friends around for a lavish meal, offering freshly baked bread rolls served from sterling silver bread baskets using your antique silver bread tongs; fill your decanters to the brim with your best wine and polish up your canteen of cutlery to sit alongside silver plates.
Using antique pieces around the home can introduce your family to history: what period was the item made? Who was the ruling monarch? Which great grandmother or great uncle, (later lost in the Boer War, but always remembered as a hero) was alive around that time.
Don't just take my word …
One of our regular customers from the United States of America recently spoke of his experience using his silverware …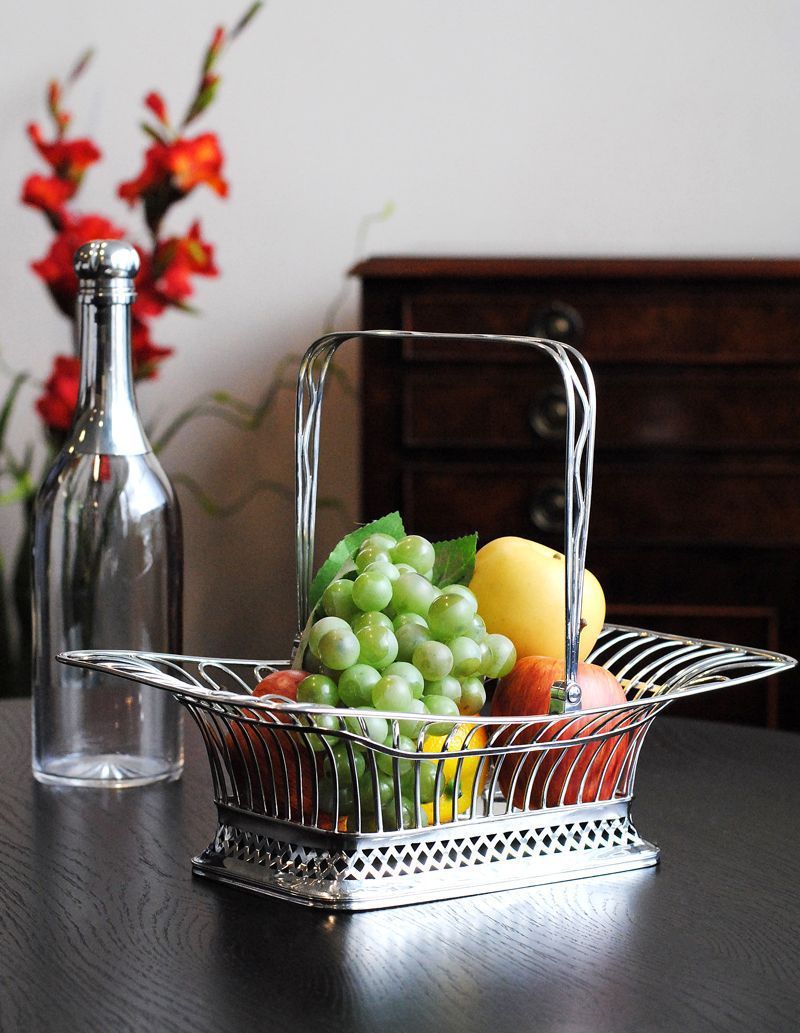 "We had a big Easter celebration and used the silver wine jug that I bought a year or so ago from you; it was a big hit amongst the guests, as they ate their spring lamb with the 1800 Victorian flatware. I love to watch folks use the silver, and it takes me back to the era when it was common practice. I always joke with my friends that I have a metal detector at the door, just to make sure no pieces leave the house. I also discourage my teenage son from bending the spoons and forks, which is a habit that young lads seem to enjoy. I tell him to practice that on the stainless steel set, not my antique silver."
Have you had memorable experiences using your antique silver pieces (or antiques in general)? Please share with us below.