Christmas time is nearly upon us. As such, so is the inevitable last minute dash to buy gifts for your nearest and dearest. It can be difficult to decide what to buy for friends and family. Indeed, year after year the hunt for an exceptional gift seems to become more difficult. There are many guides for gifts for him and gifts for her, but what about when you're looking for something a little bit different? Unusual gifts can be hard to find; luckily here at AC Silver we are able to offer our customers a whole host of cute and quirky antique items that are sure to be treasured from Christmas and beyond. If you're searching for some unusual luxury Christmas gifts this year, then look no further. Read on to see our top picks for uncommon gifts that are sure to make this Christmas one to remember.
Animal Related Gifts
In our eyes, animal related antiques are always a winner. This is because this theme is perfectly suited to some of the most interesting styles and designs out there. Animal antiques are particularly unique because they often have lots of character. We even have a whole blog series dedicated to imagining that our ACS animals can speak! The three pieces below show just how diverse animal antiques can be. Whether you prefer the quirky chick pin cushion, the glamourous insect or the fabulous parrot brooch, all are undoubtedly exceptional. Animals have inspired creatives for centuries, which means that there is an endless supply of unusual antiques to choose from. This is ideal when you are searching for that special yet stunning gift for someone you love.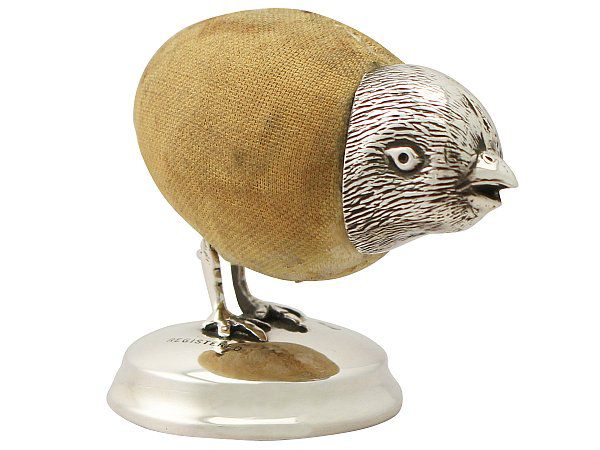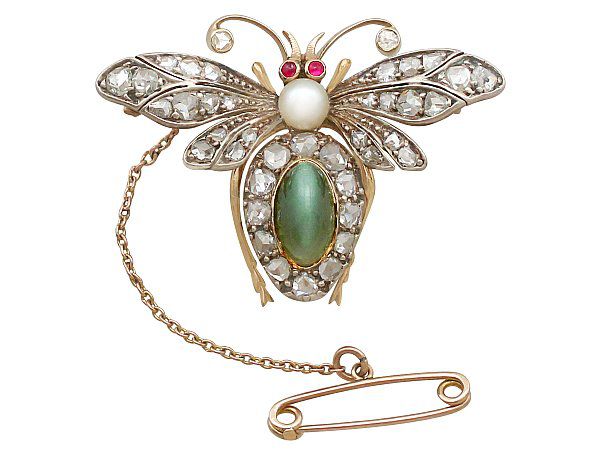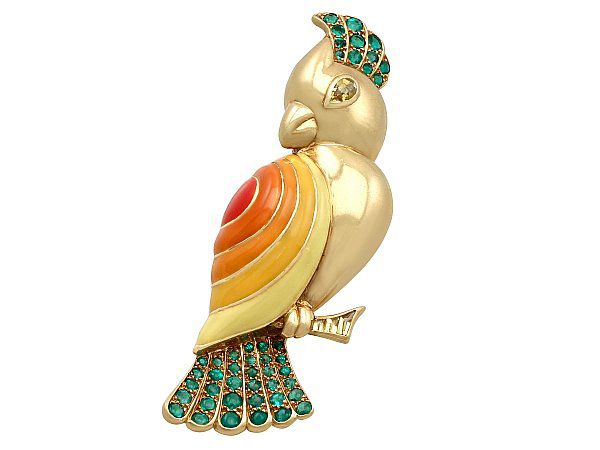 Novelty Gifts
Nothing says unusual like a novelty gift. And there is no better time for novelty than Christmas! These gifts are a wonderful way of demonstrating just how well you know someone. If you're searching for a present that is as special as the recipient, then look no further. These quirky gifts may only suit specific personalities, however when they meet their match they will be cherished forever. The pieces below perfectly demonstrate how to think outside of the box this Christmas. An antique 'fish' spice box would be well loved by the chef in your life, whilst this vintage Punch and Judy pin is a perfect match for the jokers out there. And who could forget the life of the party, who is sure to adore these miniature 'champagne bottle' peppers! Take a risk with a novelty gift this Christmas; with pieces as stunning as these, it is sure to pay off.
Cocktail and Bar Gifts
Get the celebrations started this Christmas with some unusual cocktail and bar gifts. Hosting is made all the more fun with the addition of quirky cocktail accessories. Not only are these practical, they are stylish too- and make the perfect conversation starter! For any friends and family who love to party, consider these pieces as a fun alternative present. Cocktail shakers are a must for any respectable host; these antique silver pieces are made all the more interesting when you consider how many Christmas parties they must have served at. These cute 'golf club' cocktail stirrers are an ideal gift for the host who (seemingly) has it all. Their rainbow hues will light up a room, and we are sure they would be a big hit at any event.
Mythical Creature Gifts
Lovers of legend could want nothing more this Christmas than a gift featuring a mythical creature. These fabled beasts are brought to life through incredible craftsmanship, which a true conspiracist would adore. Let your imagination fly this Christmas, by choosing a gift that features monsters such as dragons and 'Skolopendra'. Fantasy fans will be in awe at the impressive detailing upon these pieces, which are sure to delight as well as terrify. Gemstones and fine materials add a luxury edge to these pieces, which could be straight out of the treasure troves of the stories they feature in. Nothing is quite as uncommon as a mythological creature, which is why if you are looking for an unusual luxury Christmas gift this year then this is the one for you.
Hopefully this guide to some unusual luxury Christmas gifts will inspire you to think outside of the box this holiday season. From diamonds to dragons there is sure to be an antique gift that is perfectly suited to your needs this Christmas. And if you prefer something a little more traditional, then why not check out our impressive selection of antique jewellery and silverware! Whatever your style, enjoy the gift giving season and perhaps treat yourself a little too. Holiday wishes from all of us here at AC Silver.