If you've ever been in the situation where you'd love nothing more than to add that touch of vintage flair by introducing some antiques into your home but you're unsure of where to start, you're in the right place. There's a perfect antique ornament for every different interior style, whether you're living it up in a Victorian three-story town house or you're laying low in a sprawling Mid-century ranch.
Mid-Century
The ever-popular mid-century design style is all about sweeping shapes and a timeless elegance (ironic considering its name). Furnishings from this era feature a lot of natural wood staining, sloping curves and very few sharp angles.
When it comes to finding the perfect antique ornaments for a mid-century space, there are a lot of options available to you. Among the best options are antique and vintage candlesticks; there are candlestick designs that perfectly reflect the styles of this era.
French Country
The interior design style known as French Country is best exemplified by raw linen tablecloths, open hearths, and farmhouse style kitchens. This is the perfect interior design style for anyone who finds something romantic in the simpler ways of the past.
An ideal antique ornament for French Country homes is antique glass, ceramic, and stoneware jugs. Antique milk jugs and bottles add the quaint touch to this style that's perfectly in-keeping with the prevalent pastoral aesthetic found in French Country design.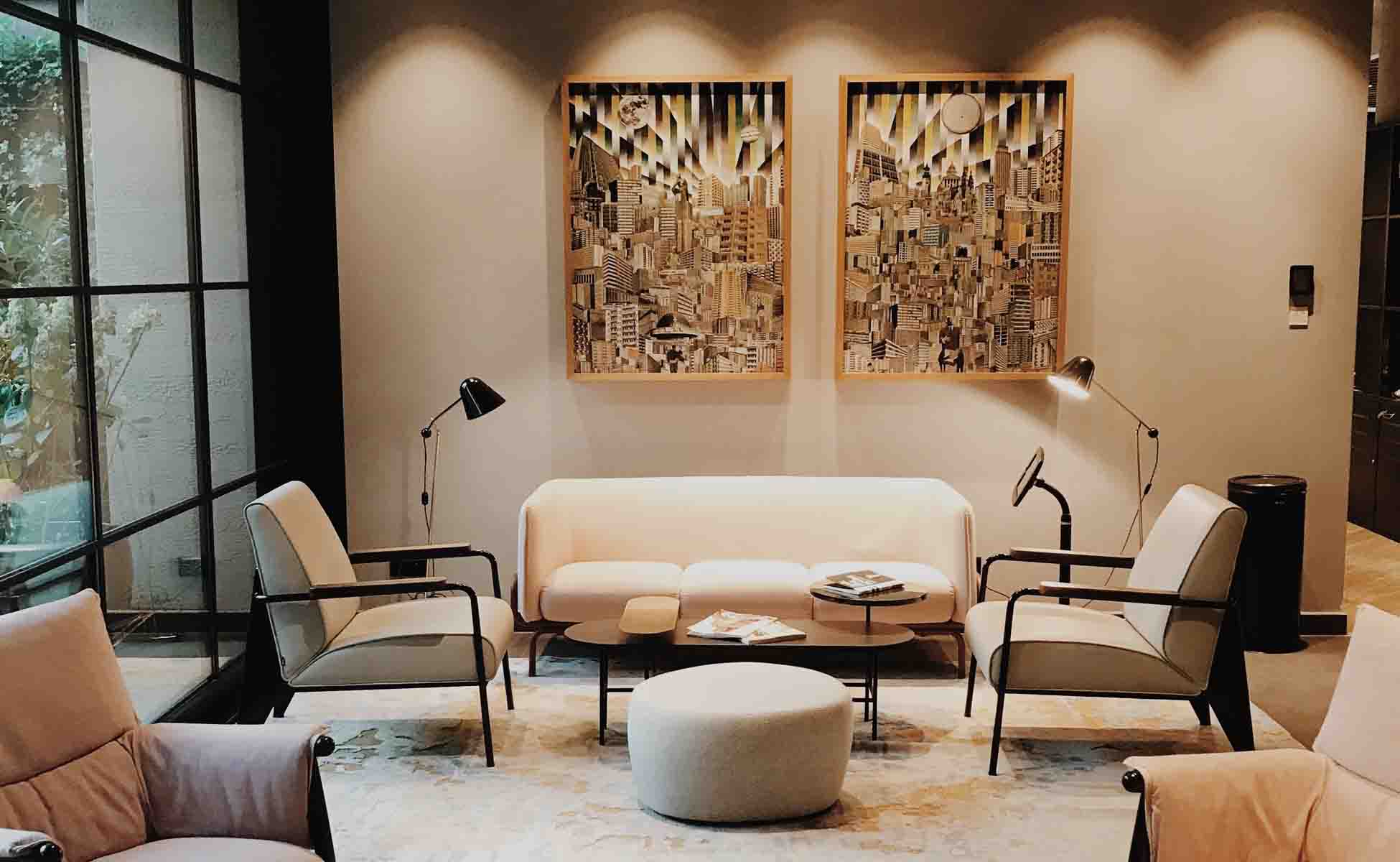 Modern
Modern interior design is based around the principle that interiors should be practical, where the function of the object directly influences its form. The 20th century is the biggest influence on modern design, a period of great industry and manufacturing oriented around being cost effective and practical.
The perfect antique ornaments for modern interiors are equally industrial in their form. A great way of bringing antiquities into a modern interior is by using items made from reclaimed objects, old factory material crafted into floor lamps and similar things.
Boho
Boho, or Bohemian design, is all about keeping things earthy and grounded. Natural colours like greens, rustic reds, and natural wood tones are often found in boho design.
As well as this, furnishings are often made from woods like bamboo, rattan, and other very natural materials.
Brilliant antique ornaments for boho interior designs are rugs. Rugs from around the world, featuring stunning designs like those found in oriental rugs are the perfect addition to any bohemian space.
Eclectic
Defining eclectic style can seem complicated, as it simply is a little bit of everything. Mixing and matching textures, colours, and eras is the name of the game in eclectic interior design. Old World and New World come together to create spaces that seem completely out of space and time.
The perfect antique ornament for an eclectic space is a good globe or a map. Antique maps and globes are deeply interesting, thanks to their dated boundary lines, faded colouring, and use of country names that simply aren't used anymore. Antique maps and globes add to the fantastical nature of eclectic interiors effortlessly.
Minimalist
One of the biggest hits in the interior design world at the minute is the use of minimalism. At the heart of minimalism is a striving for calm. In a world filled with colour and distraction, minimalism attempts to strike a balance and create some peace through neutral tones and natural materials.
Vases are the biggest recommendation in terms of antique ornaments for minimalist spaces. Antique vases are a great way to bring some new textures and even some pops of colour into your space without overwhelming any of the areas.
Rustic
Rustic interiors are all about earthy wood, colonial aesthetics, stone, and a lot of country themes like farmhouses and equestrian aesthetics.
These spaces are usually open and airy, with the rustic interior design style being a very popular choice for barn conversions and other open planned spaces.
Keep your antique ornament additions in theme with the farm-related aspects of rustic design.
Antique horseshoes, reclaimed carriage wheels, and antique pieces of farm machinery can be excellent touches to a rustic space that keep it grounded in its unique style.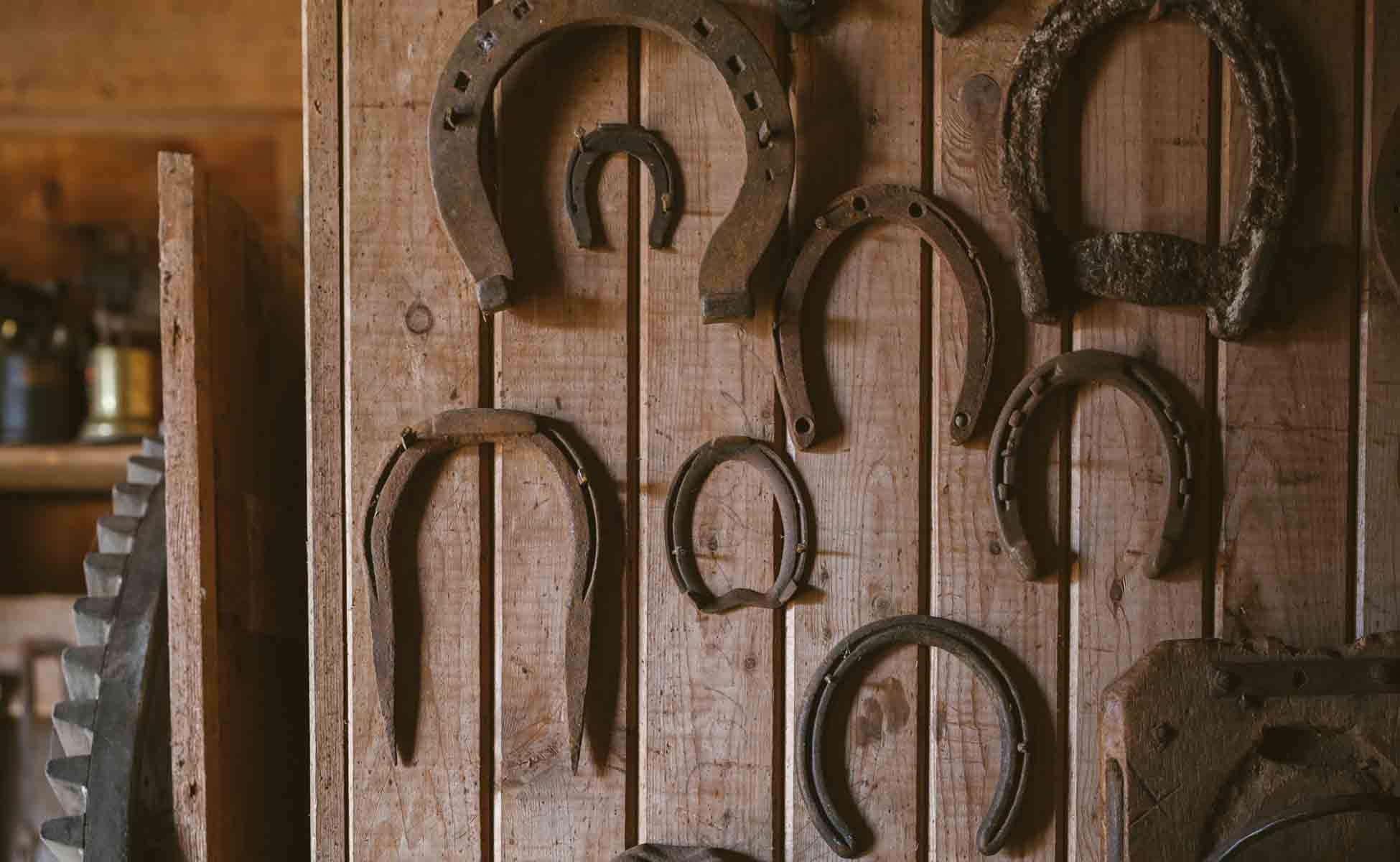 There are an awful lot of different interior design styles around, this selection covers a lot of bases in terms of what sort of antique ornaments will best suit your interiors. Good luck finding the perfect antique for your home, and don't shy away from using this blog as a guide on your hunting!