You might think of antique silverware as something reserved for people born in the first half of the 20th century, but it's time to think again. Not only is silverware a highly-valuable collectable for people all over the work, there are also completely practical pieces of silver for everyday life.
Today, we're going to take a quick look at some of the most useful pieces of silver that can elevate your everyday life.
Silver Tea Sets
The first morning cuppa – tea or coffee – is always something of a lifesaver. Whether you want the proper treatment of a real morning cup of brew, or you're more interested in lighting up the evening with that sweet beverage, a silver tea set will be a real game-changer.
It is widely known that the purity of silver allows it to have a flavour-enhancing effect on food and drink. Pouring tea from a silver teapot – or coffee from a silver coffee pot – is guaranteed to give you a better cuppa than everything that's come before.
Silver Candlesticks
Setting the mood is important whether you're having a date night or watching a scary movie. Candlelight is the world-renowned option for both lovers and cult members, and so make for the perfect lighting choice no matter what your plans.
A silver candlestick, or even a pair of silver candlesticks, can turn your dining table into an elegant affair, as well as bring a little something extra to your living room movie night set-up. Use silver candlesticks to tell the world that you're refined and intimidating all rolled into one.
Silver Photograph Frames
If your home is without any framed pictures then I regret to inform you that you are in fact living in a house. Merely a shell of a proper home. Throwing up some framed pictures – either on the wall or upright on a coffee table, bookshelf, or desk – is the best way to turn your house into a deeply personalised space that feels homey and cosy.
Silver photograph frames add an element of art to your personal pictures, going from a display of your loved ones to an artistic show starring your favourite people in the world.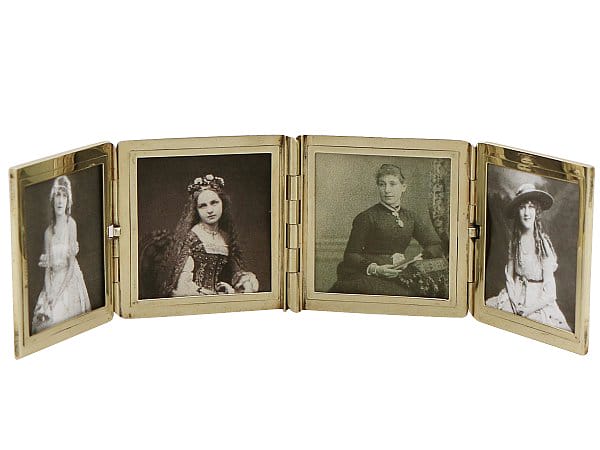 Silver Bowls
Possibly the most obvious feature on this list, the silver bowl is exceptionally practical and beautiful. The philosopher Lao Tzu once said that a bowl is most useful when it empty. You can embrace this ethos and leave a silver bowl empty, a piece of art in your home.
If, however, you think Lao Tzu didn't know what he was talking about, feel free to fill a silver bowl with anything you want: fruit, sweets, seashells, wine corks, absolutely anything. Try opting for silver bowls of a specific style like Art Deco, Art Nouveau, or Chinese Export Silver to have a centrepiece that is truly stunning.
Silver Vases
Similar to the silver bowl line of thought, a silver vase is equally beautiful when it's in use and when it's empty. Again, highly stylised examples of silver vases make the best statements for your home.
Smaller vases are nice for brightening up a spot on the bookshelf, while larger vases deserve to be filled with flowers – real or fake – and can turn any more empty-looking corner into a stunning focal point. If you have a study or home office, a pair of small silver vases are excellent bookends for your desk or shelf – simple but elegant.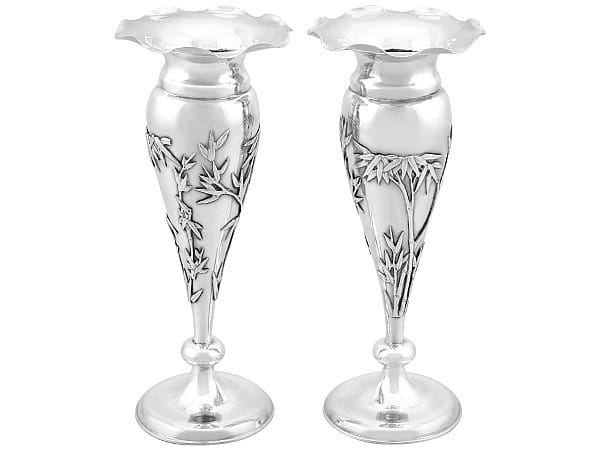 Silver has been considered something for granny's dining room cabinet for a good while now, and it's time to embrace the fact that silver is not only beautiful but practical too. What piece of silverware can you see being a practical piece of your life?