Vintage jewellery is unique, beautiful, and easy to love. We sometimes struggle, however, with knowing exactly how to wear it in the 21st century. A brooch from the 1940s can seem misplaced in amongst our modern fixtures like smart phones, watches, and contemporary fashion. Do you have to wear vintage clothes to wear a vintage brooch? Absolutely not (although we do love some vintage clothing). The reality is that there are a lot of different ways to wear a vintage brooch.
Art Deco Brooches
Among our various collections of jewellery, it has to be said that the Art Deco jewellery section is one of my absolute favourites. The combination of symmetry and architectural angular features make Art Deco jewellery a very striking style that goes beyond the early-20th century and still looks fashionable today.
Wearing a brooch with Art Deco elements is easy. Their style is usually a formal one, requiring either shirts, smart dresses, or jackets to get just right. There are a few options for wearing your Art Deco vintage brooches, including at the collar of your shirt. Some brooches from this era were made to split into two smaller pieces. Wearing these at the points of your shirt collar looks glamorous and understated, adding a sparkling element to your outfit that is simply to die for!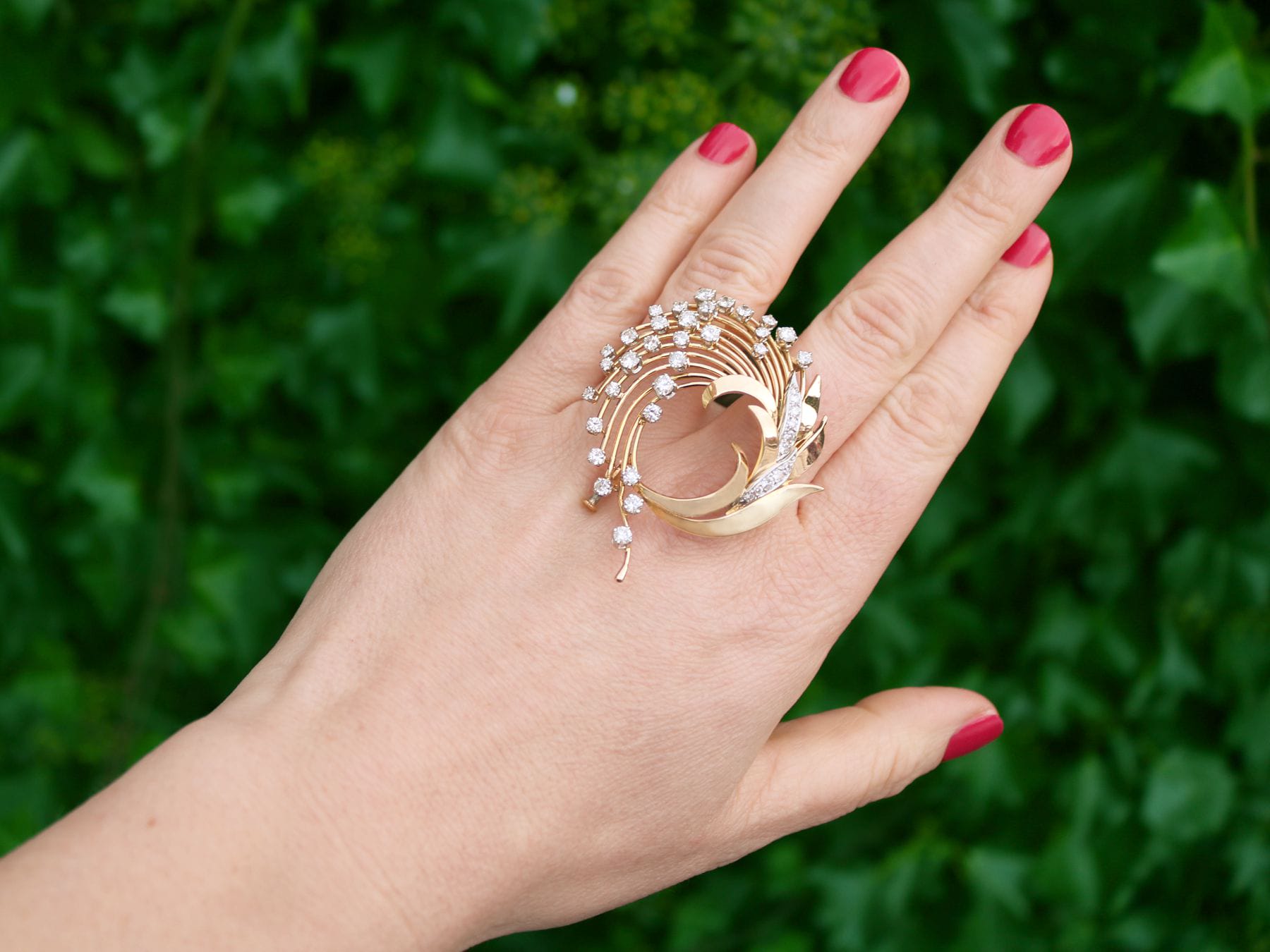 Mid-Century Brooches
Moving forward in time, we come to the mid-century style of brooch. Here, you'll find lots of enamel, bright colours, and highly feminine designs. Flowers and birds are common features of the mid-century brooch, with some insect designs thrown in for good measure. Brooches from this period of time have tons of character, and you should make sure you let that show when wearing them.
For a mid-century brooch like this stunning 1950s mabe pearl and multi-gemstone piece, you want a blank canvas with lots of room so you can properly display it. Wear a brooch like this one on the lapel of a jacket, or on the decolletage of a dress or blouse. Most colours would compliment this piece, but don't wear something with a complicated pattern or a lot of bright colours, as you'll end up scarcely being able to distinguish the brooch from the fabric!
Bar Brooches
Easily one of the earliest brooch designs to be created, the bar brooch is a universal piece of jewellery, worn by men and women for centuries. The best option for wearing a bar brooch depends on the piece itself. Some bar brooches are – true to form – simple bars, often set with a neat row of gemstones. Other bar brooches, however, feature more decoration than that, often having bows or fluted ends for accents.
Using this classic diamond bar brooch as an example, it could be worn a couple of ways to great effect. You could line it up straight in line with where a breast pocket might feature on a jacket and have it be a dazzling strip across the chest, or – as is pictured here – you could angle your diamond bar brooch to sit at the edge of your lapel. You should find that the diamond edging on a jacket's lapel is a stunning touch of formality!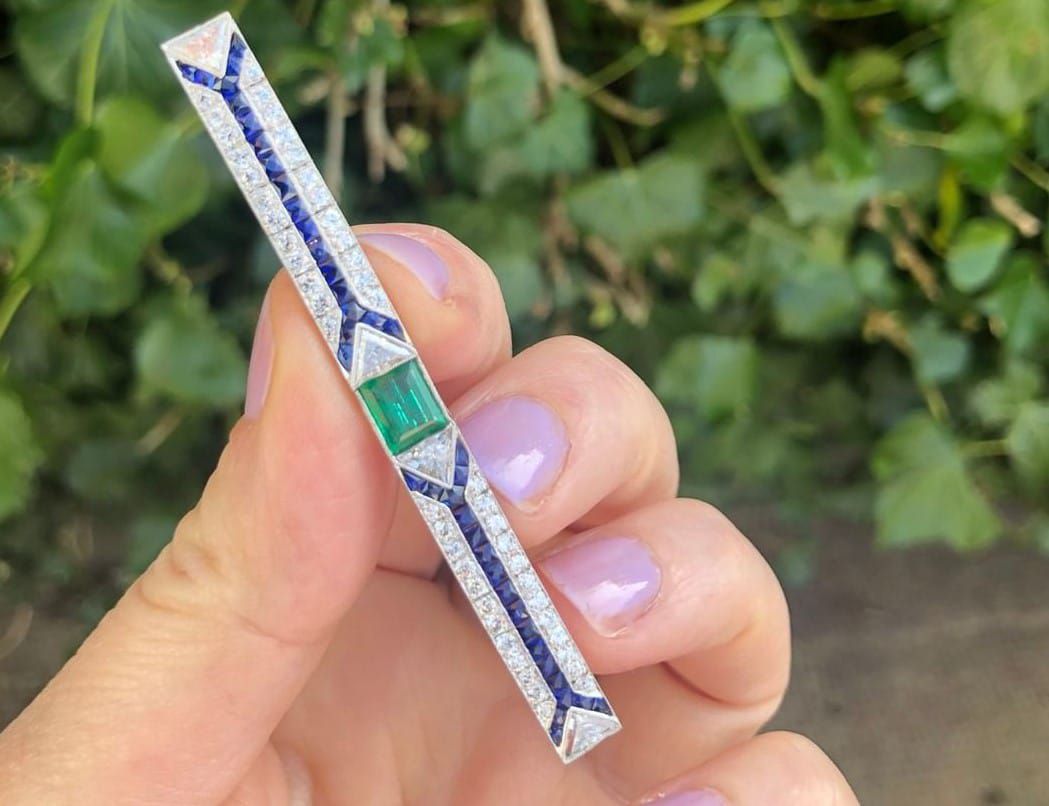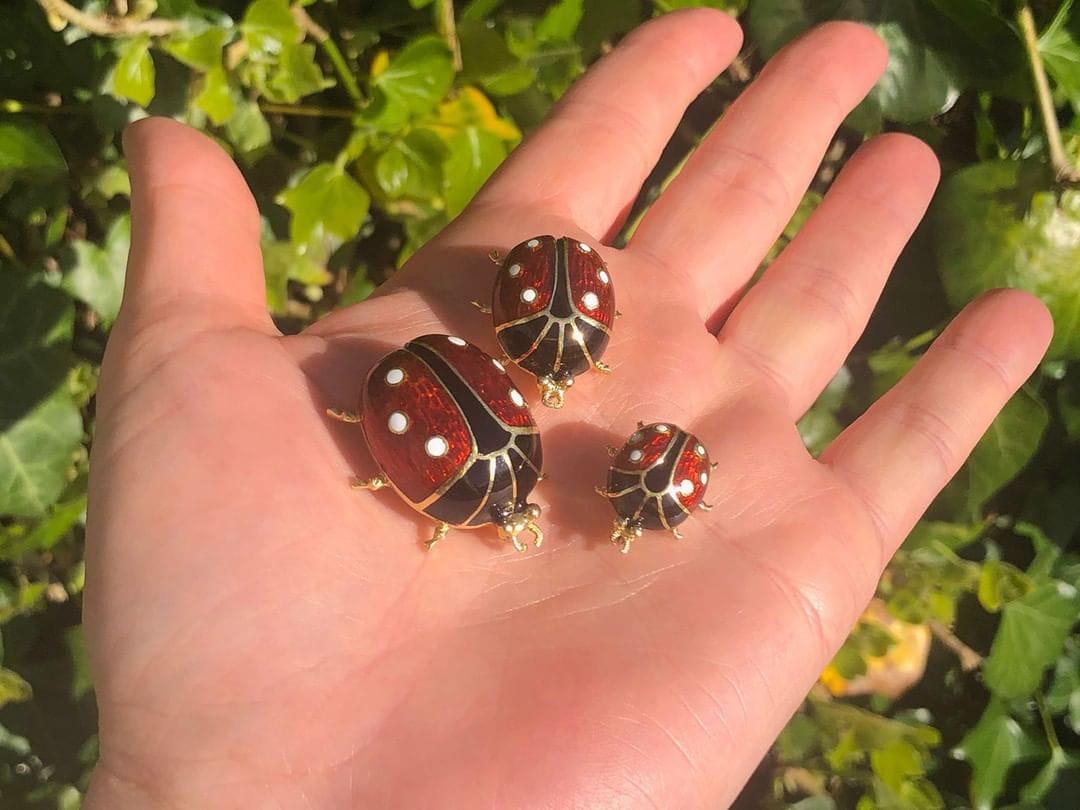 Animal Brooches
It only seemed fitting to give animal brooches a section of their own. You'll find animal brooches and animal-related jewellery throughout much of human history, and there's sure to be a few pieces in your jewellery box too. Using these 1980s ladybird brooches, we'll look at the best way to wear animal brooches. This charismatic brooch set comes in a group of three ladybirds, all of varying sizes.
When you're faced with a brooch collective like this, you can either wear them together, or spread out. With these ladybirds, there's a lot of whimsy in their design and their size, and so they would look equally lovely grouped together on the breast of a jacket, or even spread out across your outfit. Consider using your brooches to secure a scarf in place, giving these gargantuan ladybird's a fittingly momentous strength.
At AC Silver, we have a great love for all things jewellery related. We adore the big and the small in the jewellery world, and we hope you do too. The next time you're in the market for a vintage brooch or two, we hope you think of us!