Antique silverware is a stunning piece of décor. In its many forms it is versatile, unique, and beautifully designed. Whether you're hoping to find a special little something for that empty spot on the shelf, or you want to know where to put something that's been in storage for too long, this blog will explore how to decorate with silver pieces.
Small Pieces of Silverware
Beginning with the smaller pieces, we're going to think about where you can best utilise small bits and bobs of silver. Antique snuff boxes and antique vesta cases are among the most popular types of small silver. Easy to collect and beautiful to behold, it's no wonder that so many people start their silver obsession with an antique vesta case.
Decorating with vesta cases and snuff boxes is simple; they're perfect for holding small bits and pieces like spare change and jewellery, so you can make them practical as well as beautiful.
Another popular piece of smaller silver is an antique jewellery box / casket. Another practical piece of décor, these are great for clearing up what could be an otherwise cluttered vanity area. Keep your antique jewellery together in one place whilst also decorating the space using jewellery boxes.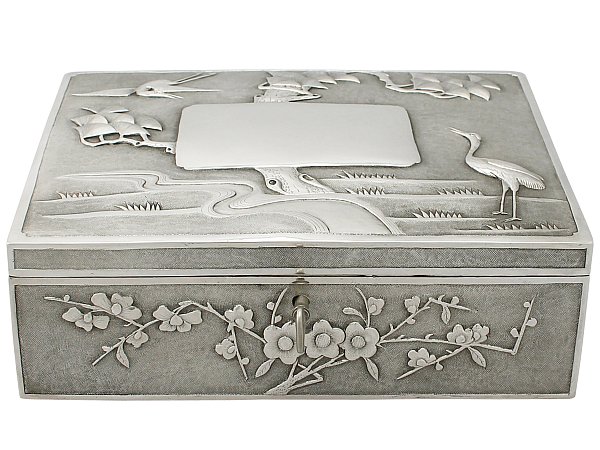 One last piece of small silver to consider is the dish. While silver dishes can come in a range of sizes, most of them seem to be on the smaller side. Perhaps the most obvious use for the dish is to hold food, but don't let that limit you. Dishes are great for side tables and any small space to hold trinkets, keys, and anything else you want to keep tidy.
Image courtesy of Glamazon on
pixabay
through the
pixabay license
Medium Pieces of Silverware
A more medium-sized piece of silver can be found in teapots especially. Silver teapots are surprisingly versatile when it comes to decorating. Of course, you can use them as they are originally intended and enjoy a lovely cuppa. But you can also have them on a shelf or even in a windowsill with a bunch of flowers in it and see that teapots can look beautiful almost anywhere.
An easy one now, silver photograph frames. Frames are easy enough to throw around a room and fill any 'empty' looking spaces easily. The best pictures for photograph frames are obviously fond memories of loved ones, but you can also print off any photographs or art pictures you like from online and always have them close at hand too.
The last 'medium' sized silver we're going to look at is models. Obviously, models can come in a huge range of sizes, but a lot of our own models – particularly those modelled after animals – perfectly fit the 'medium' size range. Models are worthy of celebrating, so consider giving them a central place. Something like the coffee table or dining table.
Large Pieces of Silverware
A great piece of large silver to use in décor is candlesticks. The perfect place for candlesticks is on the dining room table. A pair of candlesticks, one at either end, not only looks brilliant but also lights the area beautifully when you're after some intimate dining.
Another large piece of silver that's worthy of admiration is the humble silver tray. Trays, whether they're tea trays or meat platters, are beautifully pieces of expertly crafted silver. Placing an ornate tray in the middle of the dining table certainly makes an impression. Another way of using a large tray as décor is to place it centrally on the coffee table. That way, you can see it more often and use it more frequently to hold things like drinks and food.
The silver bowl is one of the more ubiquitous pieces of silver. Every one, at some point in their lives, will buy or inherit a silver bowl.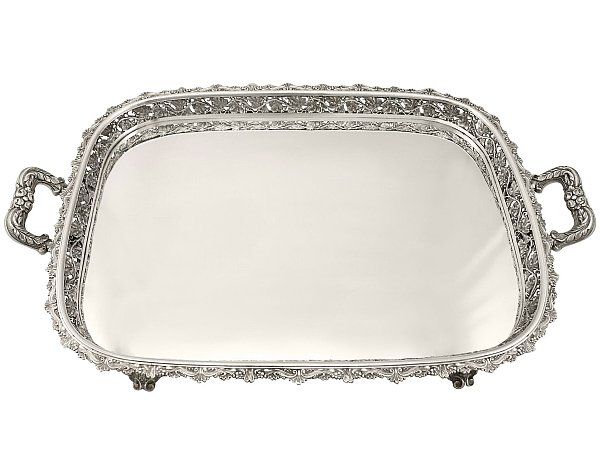 The larger-sized silver bowls can seem like an intimidating handful, especially if you're looking to save space. Fret not, however, as bowls are about the most useful piece of silver imaginable. Whether you use them empty to fill some shelf space, or decide to utilise them to hold fruit, sweets, sugar, teabags, or just about anything else you might want easily accessible, bowls will be there for you.
And there we are, a few ideas for how to decorate your home with silver pieces. What piece of silver would you most like to have in your home?