Antique furnishings are timeless, but that's not always a good thing. If you have a penchant for modern interiors, the overall aesthetic of antique furniture can sometimes be a struggle to accommodate. It's not impossible, however, to get all kinds of antiques looking sleek, modern, and complimentary in your own modern-themed interiors.
Today, we're going to get into how to make antique furniture look modern through a variety of methods.
Antique Accessories
A very handy, low-effort way to modernise antique furniture is to have other antique accessories throughout the space to bring some cohesion to the area. An obvious choice for this job is antique silverware – the clean, reflective surfaces of silver furnishings manage to walk the line between antique wooden furniture and modern pieces in your home.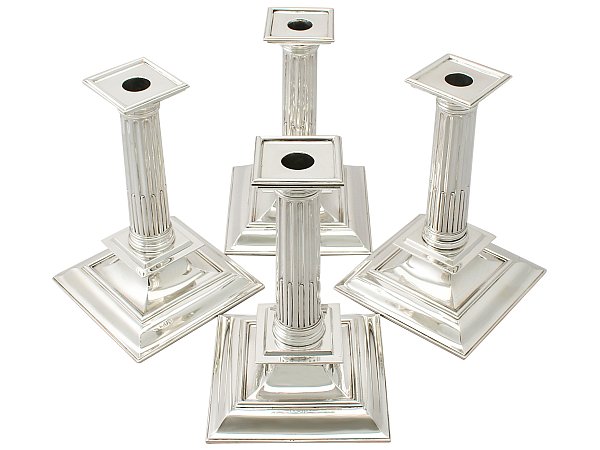 Silver candlesticks are a great choice for living rooms and dining rooms, their practical purpose inviting warmth into the space, while their design can appear both modern and antique in the same breath. Another option for smaller silver pieces that tie antiquity and modernity together is the silver tray. Trays – whether made of silver or other materials like wood – have heaps of versatility in terms of their shape and size, making them perfect for a huge range of spaces.
An antique trunk can become the coffee table at the focal point of your living room, with modern sofas, an antique-patterned rug, and smaller antique accessories to keep the room perfectly balanced between antique and modern. A piece of Art Deco silverware like a silver teapot appears effortlessly modern because of its design style, but still gives off that antique vibe that is sure to tie the room together.
Reimagining Reupholstery
The most obvious course of action you can take when it comes to modernising antique furniture is reupholstering it. Everything from pouffes, armchairs, sofas, and dining chairs can be submitted to the magic of reupholstery.
If your piece has solid bones, but the current reupholstery is looking worse for wear, it will be cost effective to reupholster it rather than shopping brand new. Pieces that are visually more plain will benefit from busy patterns that suit your space whilst drawing the eye, while more over-the-top furnishings might look better with a plain colour upholstery that compliments your home.
When it comes to the colour of your reupholstery, bear in mind what colour your furniture is at its core. Is there a rich, red undertone to the antique armchair you're looking to incorporate into the living room? Find a colour that will compliment that wood without overwhelming the space; stay away from reds and oranges, and consider earthy green tones or more neutral cream colours.
Problematic Painting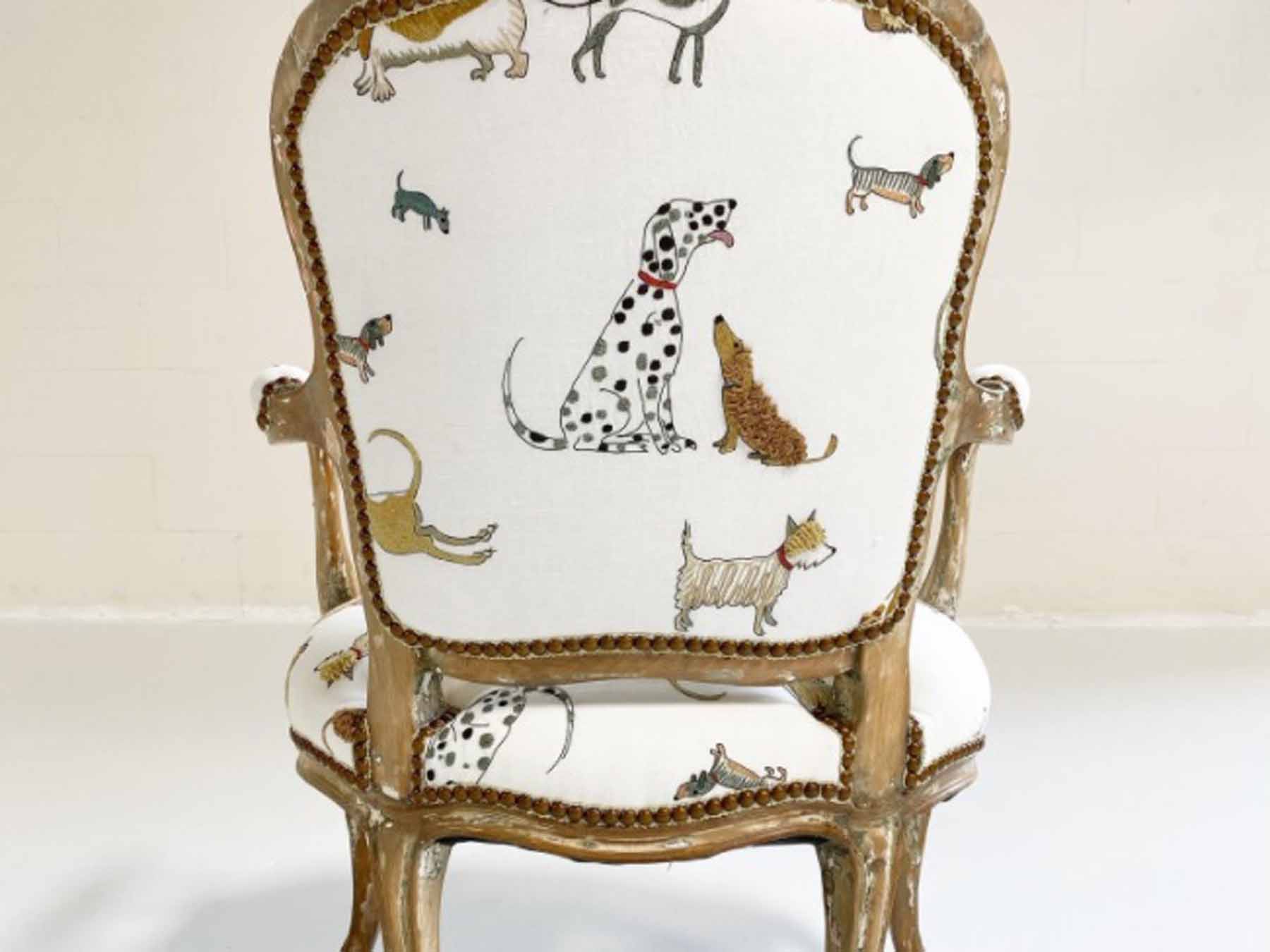 Image from
1stDibs
.
This section is called problematic painting for good reason. If you have a piece of antique furniture that's looking a little battered and bruised, with a wood colour that is somewhat lacking, then by all means break out the sander and slap a new coat of paint on the piece.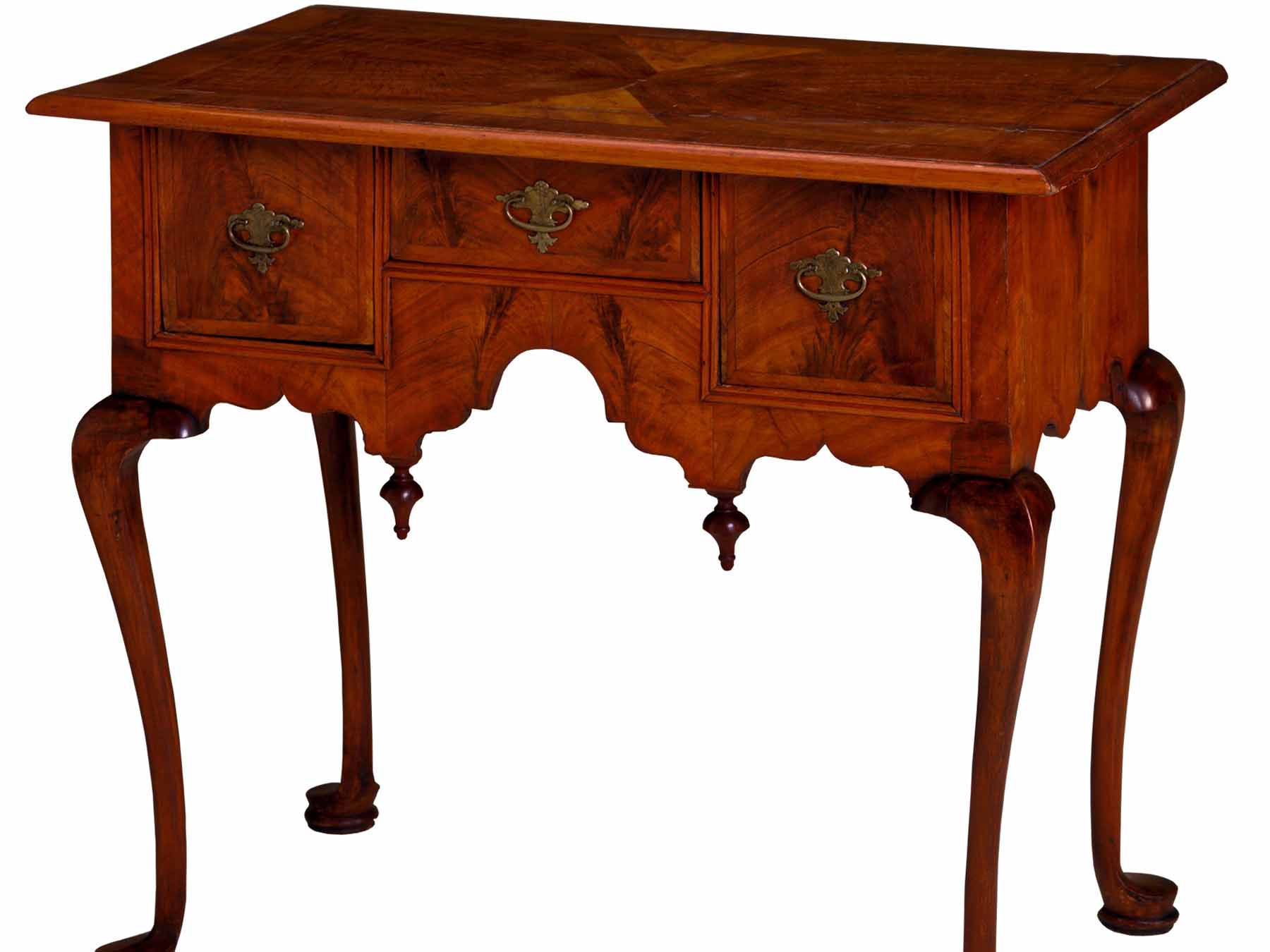 Image from of 27707 / 913 images on pixabay under CC0 license
However, if you have a buffet table with a stunning wood grain that is still in tip top shape, it would be a big shame if you covered all of that in white paint for the sake of trying to modernise the piece. So, painting is always an option for you, but take care to really consider all of your options before you dive into it.
Got a natural beauty on your hands? You can balance the aesthetics of that piece and any antique wood with the rest of your room easier than you think. Balance redder wood colours by having light, neutral colours like whites, greys, and creams in your modern pieces of furniture. Equally, dark antique wood pieces look excellent in colourful environments, creating an eclectic style that is enviably modern.
Modern Mismatching
Sitting antique furniture alongside modern furniture doesn't have to be a collection of clashes; it's entirely possible to get furnishings from a range of different eras together in total harmony.
You can use colours or patterns to create a theme that can tie everything together. For example, a striped rug on the floor can be paired with striped upholstery or cushions to generate a sense of continuity in the space.
An antique sofa is instantly modernised with a selection of contemporary soft furnishings like cushions and throws. Using contrasting colours and patterns generates a visual interest that makes the piece stand out for being appealing rather than for feeling out of place.
Another way to bring the modern and the antique together is through art. Antique furniture is instantly modernised when it is placed alongside modern art. A single statement painting with cutting edge style and maybe even some abstract elements has an impact over the entire room, making it easy to place stylised antique furniture in the same space without creating an unflattering visual contrast.
Just like that, you have a range of different starting points for bringing your antique furniture into a modern environment. We hope you enjoy the process of finding the right pieces, methods, and styles for you. Good luck!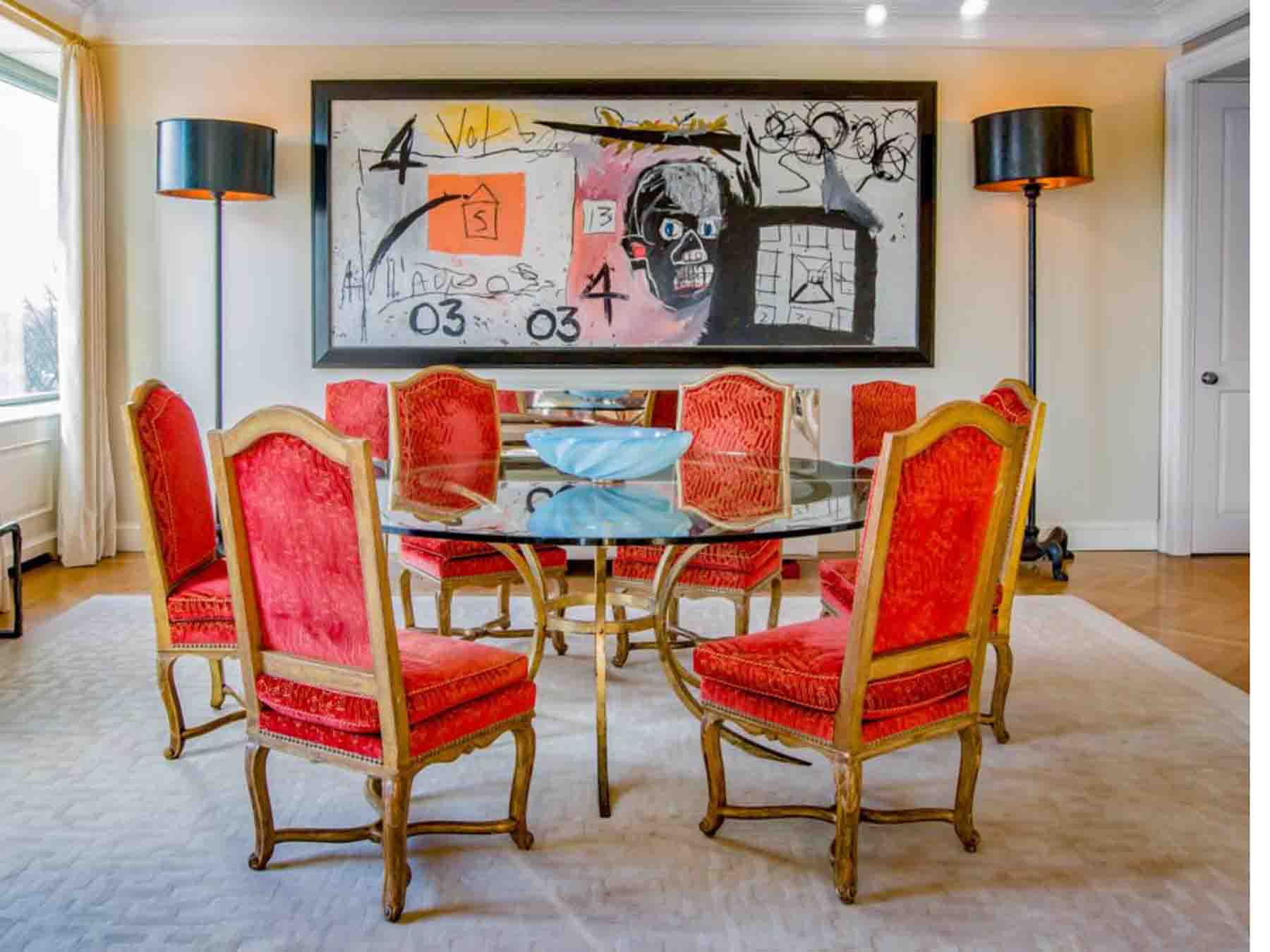 Image from
1stDibs
.