AC Silver angels rejoiced when vintage jewellery once again became popular. In today's nostalgic, reflective world, jewellery from the 20th century is adored for its beauty as well as its heart-warming reminder of a 'before' time. Before rapidly-advancing technology changed the world in such massive ways. Everything from 1950s jewellery to more retro '90s pieces is on the cards this year.
We're going to spend some time exploring vintage jewellery trends forecasted for 2021.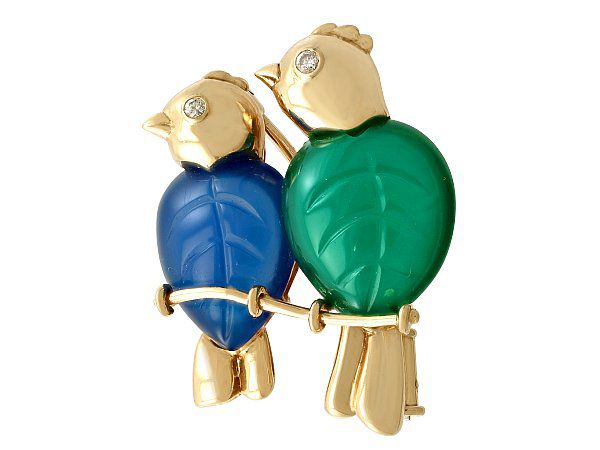 Trending Vintage Brooches
If you've followed our blog for any decent length of time, you likely already know this, but vintage brooches are back, baby. Yes, that's right, the precious jewels that adorn anything from your jacket lapel to the straps of your dress or even your hair (if you want to go full vintage).
With the advent of 'granny glam' style fashion, expect to see people looking to their elders for fashion advice this year. Both plain metal and bejewelled brooches are equally likely to hit the high-streets, since the brooch itself has become a universal piece of jewellery worn by men, women, and anyone else.
Yellow Gold Trends
Yellow gold has been a popular choice for a few years now, but its mainstream popularity is only booming further this year. The warmth of yellow gold creates a direct contrast from the cooler metal tones found in the early '00s. Similarly, the colder colours featured in a lot of contemporary technology can create a disconnected feeling that yellow gold combats.
It sounds like a reach, but yellow gold is a definite link between young people of the present day and the generations past; people who lived in very different times but who share a love of certain jewellery.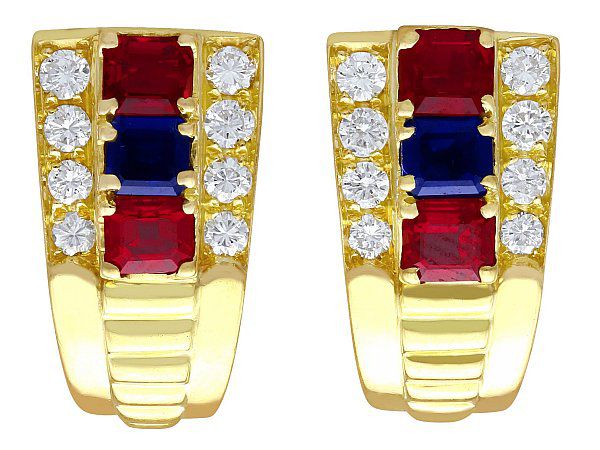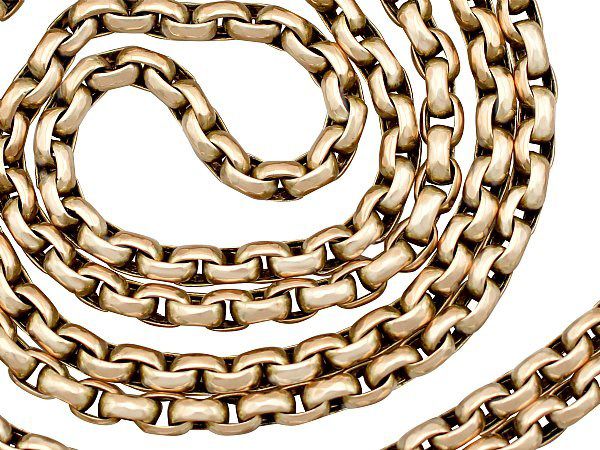 Trending Chains
Although there aren't many chains among our selection of necklaces and pendants, we do have a variety of yellow gold chains within our watch chains collection. Chains of this variety have become very popular, combining the admiration of vintage and antique pieces with the more street-oriented, edgy styles that are popular today.
Chains have been popular jewellery for a long time, for everyone from middle-aged mothers to '00s rappers. The most popular chains in 2021 are yellow gold (no surprise there), and are typically either snake chains or curb link chains.
Trending Charms
It's time to get your childhood charm bracelet out, because charms are the new hot hit. Vintage charms whether they're in the form of bracelets, earrings, or other forms of jewellery are a great way to throw a nod to the past whilst keeping your jewellery fashionable.
Once again, the use of vintage jewellery here is intended to bring an element of fond nostalgia to one's outfit. Charms and other talismanic pieces of jewellery are immensely popular this year, allowing one to create highly individualistic jewellery that tells a story all on its own.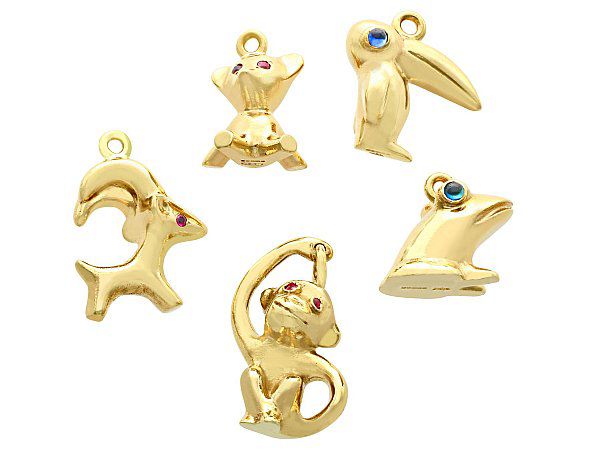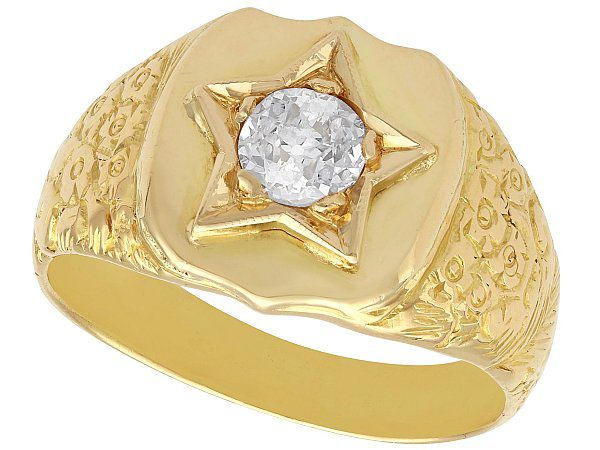 Men's Jewellery Trends
Following an increasingly popular trend, men's jewellery being worn by those beyond the male population is another popular trend this year. Signet rings in particular are highly popular, both with engravings and plain surfaces, gemstones and enamel, etc.
Other pieces of men's jewellery and men's-inspired jewellery are pieces like tie pins being repurposed as brooches, and overall designs influenced by more typically 'masculine' aesthetics like bulky metals, snake themes, and buckle rings. Even cufflinks have become more widespread, with women's formal shirts sometimes including design features for the wearer to include cufflinks.
Eccentric Delights
The last big feature we're expecting to see this year is the use of eccentric vintage pieces. Among our stock, we have a plethora of stunning pieces from the '50s, '60s, and '70s that are over-the-top fun from start to finish. Naturally, we were delighted to see the rising trend of people seeing the beauty in these vintage treasures.
Everything from over-sized animal pieces to heavily-bejewelled items are being sought out for their craftsmanship and overall uniqueness. Playful pieces of vintage jewellery are being enjoyed as the fashionable trend of the moment has turned away from taking oneself too seriously.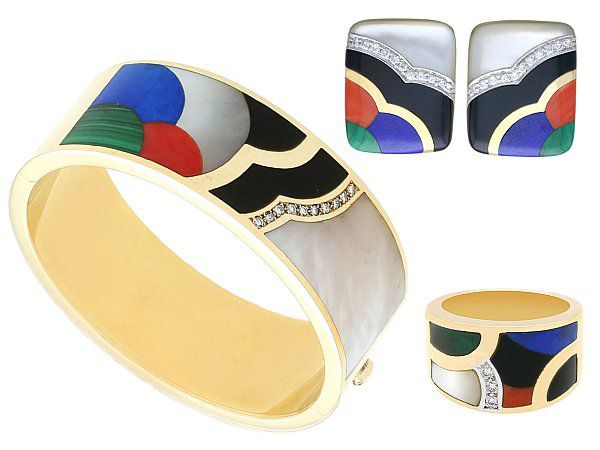 What's your favourite jewellery trend of the moment? These are the ones we're the most excited about as we feel that vintage jewellery deserves the love it's getting. In a world where we make every effort to reduce, reuse, and recycle, turning to the past for our jewellery inspiration is a great way to find ethical and stunningly beautiful jewels for our collections.