Art Deco jewellery is widely regarded as a direct response to Art Nouveau jewellery and the First World War. Out of the tragedy and chaos of war, Art Deco design represented order and progression. The sweeping, nature-inspired shapes of Art Nouveau were traded out for angular, symmetrical designs, with a focus on cool-toned metals, stark colour contrasts, and very architectural structures.
Jewellery designers of the Art Deco period were looking to the future, embracing the – at that time – modern technological advances and using them to design and create stunning pieces of antique jewellery. Today, we'll be talking a little about some of the most influential and most famous Art Deco jewellery designers.
Suzanne Belperron
Believe it or not, but you could have a piece of Suzanne Belperron jewellery in among your collection and not even know it – she was known for adhering to the belief that 'my style is my signature', and so she never stamped her pieces with a specific maker's mark. You might not have a Belperron, however, as she was completely right to say that her style is her signature; it is instantly recognisable whether a piece is a Belperron or not.
Materials like carved quartz, chalcedony, and swathes of rock crystal are commonplace in her designs, and Belperron managed to incorporated curved shapes into her pieces in a way that other Art Deco designers simply could not. She often had gemstones cut into unique shapes, requiring the production of settings that were made bespoke to hold each stone securely.
Today, Suzanne Belperron is a name mostly recognised by avid collectors, historically a group encompassing the likes of Karl Lagerfeld, Wallis Simpson, and Diana Vreeland. Belperron's jewellery certainly innovated and enriched the Art Deco movement, and she managed to make a name for herself in a male-dominated field with great success.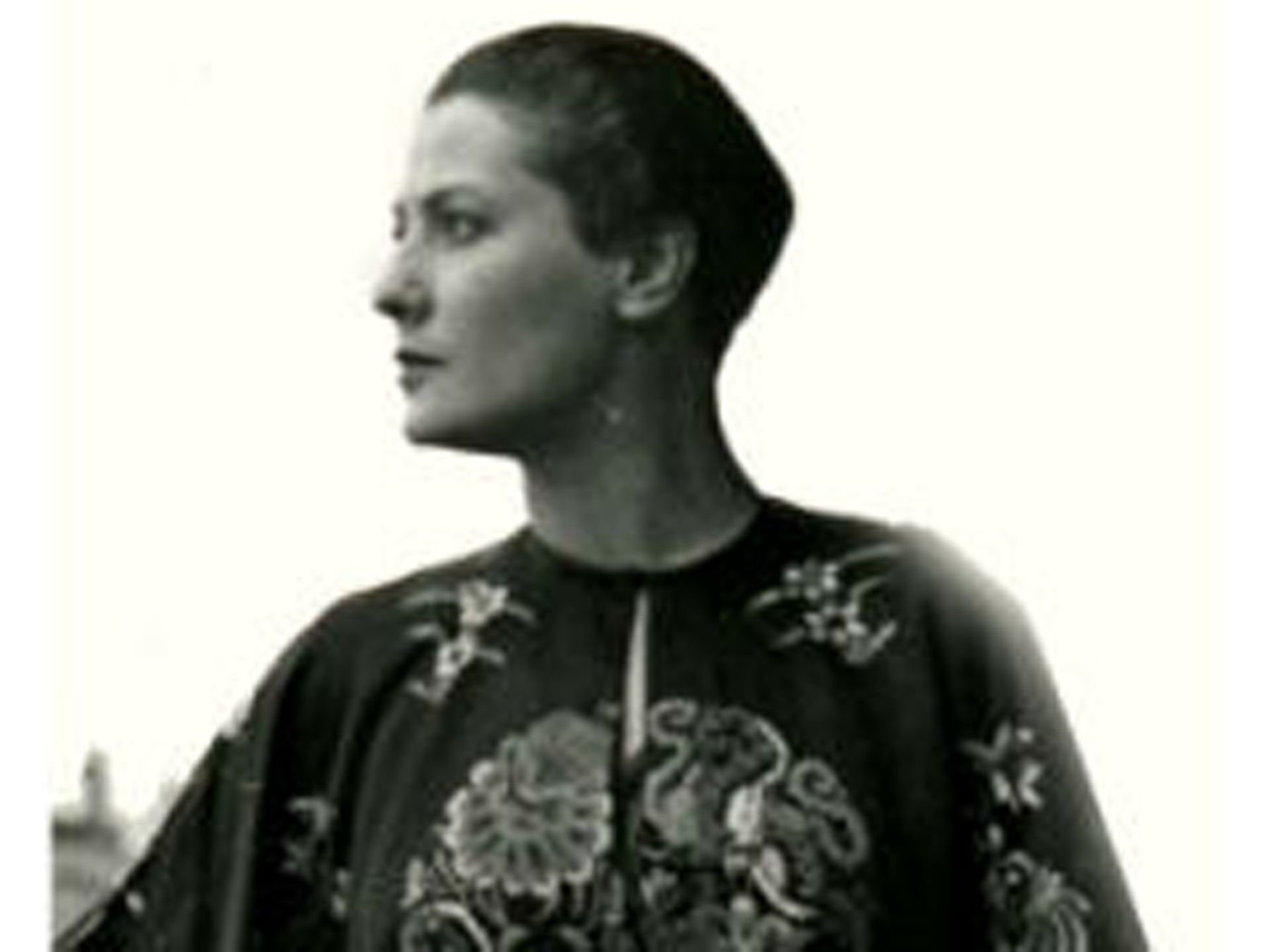 Archives Olivier Baroin
,
CC BY-SA 3.0
, via Wikimedia Commons
Cartier
It is only natural that Cartier would be involved in this celebration of Art Deco jewellery designers; since its inception in 1847, the Cartier name has been revered in the jewellery community. During the Art Deco period specifically, Cartier pushed the boat out with the innovation of Tutti Frutti jewellery. Mostly inspired by fruit and floral patterns, gemstones like emeralds and rubies were carved with fine detailing and used en masse to create exotic-looking pieces.
Taking inspiration from Indian jewellery throughout the ages – which commonly featured carved gemstones – Tutti Frutti jewellery was a revelation that was popular far and wide. Bracelets and necklaces were the most popular pieces for the Tutti Frutti style, with socialite, Daisey Fellowes, commissioning a bespoke necklace that is the standout piece of Tutti Frutti jewellery.
Cartier contribute to every wave of jewellery trend, and have done since the mid-1800s. It is no surprise to see that their influence spread during the Art Deco period, and one can only speculate as to how their presence will affect the future of jewellery as we know it.
Ostertag
Jewellery crafted by designer, Arnold Ostertag, epitomised the Art Deco style. Born in Switzerland, Ostertag travelled extensively around the United Stated and India before opening a jewellery shop in Paris in 1922.
Ostertag took huge influence from his Indian travels in his designs, also exploring the Tutti Frutti style of carved gemstones made to appear as a smorgasbord of treasures adorning a piece of jewellery. Alongside Cartier, Ostertag produced Tutti Frutti designs that saw rubies, emeralds, and sapphires used to great effect, resulting in some of the finest jewellery pieces of the era. Beyond just jewellery, Ostertag also produced cigarette cases, compacts, and other containers all embellished with gemstones like sapphires and rubies made in the cabochon cut style. Ostertag was also well-known for incorporating hardstones into his designs such as jade, lapis lazuli, and agate, no doubt influenced by his time in India.
Ostertag married an American called Verna – who was less than half his age – in August 1939. At the declaration of the commencement of the Second World War, Verna and Arnold both fled to America. Arnold died less than six months later, and the Ostertag shop he owned in Paris never re-opened. Although the Ostertag name only spanned a relatively short amount of time – particularly compared to brands like Cartier – Arnold Ostertag managed to leave his mark on the jewellery world.
Paul Brandt
Like many other jewellers of his era, Paul Brandt turned from Art Nouveau to Art Deco designs after the First World War. Using lacquer, Brandt made striking jewellery with white gold and diamonds contrasting directly with black and red lacquer. Before long, Brandt's established style involved lots of circular motifs – a rarity for the Art Deco period.
The use of bold colour and geometric contrast, with sharp lines and corners sitting alongside and often overlapping with brightly-coloured circles, encapsulated the popular styles of the 1920s, and captured the hearts of many. Although Brandt had started out making Art Nouveau pieces, it was his Art Deco designs that were the most in-demand – epitomising the popular trends at the time.
After the Second World War, Brandt turned his attention away from jewellery, instead generating a tinware manufacturing business. It would seem as though the practicalities and austerity needed for businesses to survive the damaging effect of two World Wars drove Brandt towards more certain and steady income.
Van Cleef & Arpels
Like Cartier, Van Cleef & Arpels have become a world-renowned name when it comes to jewellery. Established in 1896, the brand has become synonymous with quality and luxury. The main way that Van Cleef & Arpels impacted the progression of jewellery design during the Art Deco is in the advent of the mystery setting.
This setting, where the gemstones appear connected to one another, with no setting metal visible from the outside of the piece, revolutionised jewellery of its time. A mosaic of gemstones could be created that appeared entirely seamless. Jewellery with the mystery setting never fell out of fashion in the way that most Art Deco jewellery did, and is still made and adored by crowds today.
Beyond other pieces of jewellery, Van Cleef & Arpels were well-established in the Art Deco period for their pocket watches and wrist watches, many of which would be crafted with platinum and covered in diamonds.
So, there we have it, what is truly only a brief look at some of the innovators of the Art Deco period. Jewellery will always be collected and adored, and Art Deco jewellery in particular has a cult following of people around the globe by whom it is adored and desired. Are you one of them?