A symbol of everlasting love, eternity rings have been a popular engagement gift for women since the 1960s. But, can men wear eternity rings?
What Does an Eternity Ring Symbolise?
It's the De Beers Group that's to thank for popularising eternity rings as an anniversary gift, pushing men to remind their wives of the bond they share. This marketing strategy took off like crazy, and even now, 60 years after the initial ad campaigns from De Beers, people still give eternity rings as anniversary gifts more than anything else.
As is the case with most jewellery, women are the traditional recipients. Diamond jewellery in particular is often seen as 'women's jewellery', as it's often linked to bridal jewellery like engagement rings.
In recent years, however, fashion and style has evolved massively, making the line between what is for men and what is for women significantly blurred. This has big benefits for people looking to branch out into areas of style that have previously been inaccessible.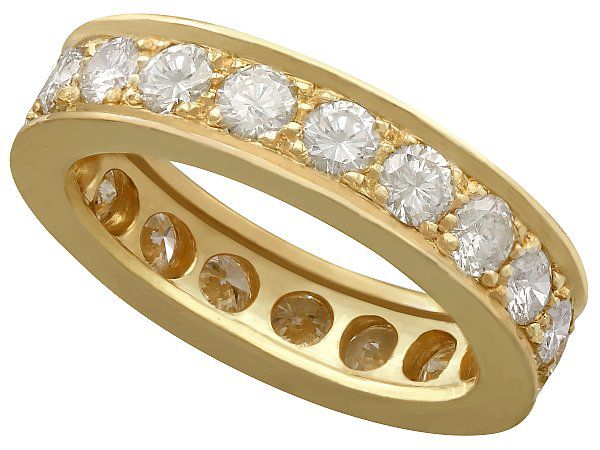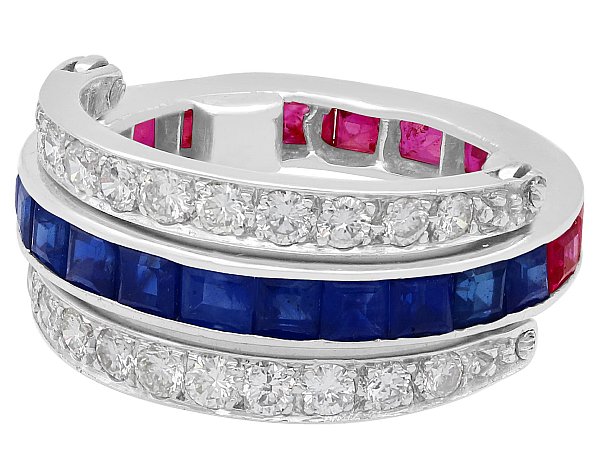 Men's Eternity Rings
There are now designs specifically made for men to wear eternity rings. As is the case with most other popular men's jewellery, these eternity rings are made thicker than women's rings. These rings are a great choice for men who are unsure of what style they'd like, as they're all 'masculine' enough that there will be no confusion about if the rings are intended for men or women.
If representing something that's explicitly 'masculine' isn't a concern to you, there are also more slim-line designs that are worth checking out. Usually, men's eternity rings feature either asymmetrical metal – where there is a broad band of metal like gold or titanium, with a single row of diamonds set off-centre along the band – or multiple rows of diamonds stacked on top of each other.
There are also eternity rings with no gemstones in them, for men who aren't interested in having the sparkle or colour of some gemstones. These eternity rings usually feature an etched design around the band, or an inlay of material like epoxy resin or mother of pearl. Rings made like this are smooth all around, making them very comfortable to wear and resistant to excessive wear and damage.
When Should Men Get Eternity Rings?
As is the tradition with women's eternity rings, men's eternity rings are excellent wedding anniversary gifts. If you're celebrating a significant wedding anniversary, or perhaps have misplaced your existing wedding band, an eternity ring is an excellent replacement. It's also a good idea for a wedding band, if you're yet to marry.
An eternity ring can be a great thing to wear as a signature piece of jewellery; whether it's something you've received as a gift or bought for yourself. If you're interested in wearing an eternity ring on a daily basis, tough metals like platinum and titanium are good choices.
Another excellent occasion to get an eternity ring is as an engagement ring.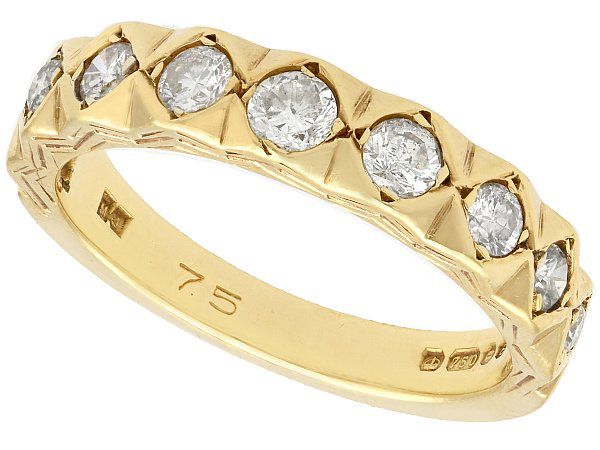 Men have not worn engagement rings until recently, but the trend is catching on quickly. Whether it's with same-sex couples, couples with women who have proposed, or simply couples where both parties would like to indicate their engagement, engagement rings for men are increasingly becoming the norm. Diamond eternity rings are a good choice for men's engagement rings as they include the gemstones that are most closely related to engagements without being too over the top.
All in all, it's clear that men can wear eternity rings, and there are in fact many varieties of eternity rings designed explicitly with men in mind. If you're interested in men's jewellery and eternity rings in general, there's sure to be a design out there to suit you.