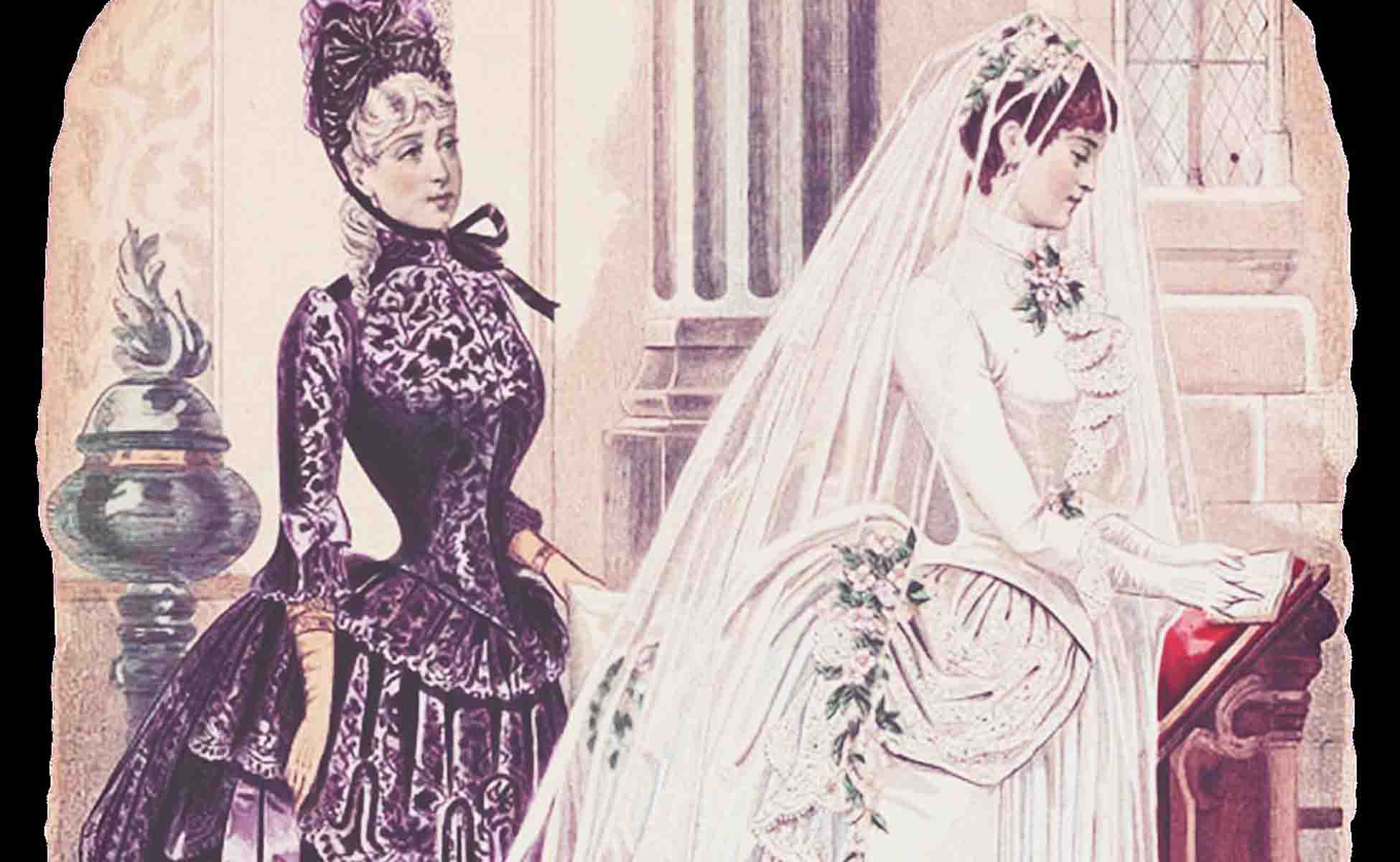 Image from DarkmoonArt_de on pixabay through the pixabay license.
Full to the brim with opulence and extravagance, the Victorian era was a time of unrivalled romance. Many of the wedding customs we traditionally celebrate, including wearing a white wedding dress, originate from the Victorian era, so you could say that every traditional wedding has a Victorian edge. But, if you're obsessed with the romance and the aesthetics of the Victorian era, why not go one step further and create a dazzling, fully Victorian-themed wedding?
Read on to discover some utterly romantic and irresistible ideas that will help to turn your special day into a Victorian dream!
The Location
First things first, where should a dream Victorian wedding take place? Luckily, you have plenty of options! For a bright Victorian wedding, taking place in summer, a botanical garden or a stately home with a large, ornate lawn would both be fabulous options. The Victorians were famous for their extravagant picnics, so why not recreate such a fabulous occasion? Parasols and all!
Alternatively, a Victorian-era church or a mansion would both be wonderfully suited for an indoor winter wedding. Look for grand, high ceilings and a rich, Victorian colour palette including ruby reds, deep greens, and gold accents.
The Decor
Even the smallest of touches can do wonders to help recreate a Victorian-era spectacle, and it's the attention to detail which will really impress your guests and make this a day to remember. For those special Victorian touches, be sure to incorporate some lace hankies, floral fabrics, rich Persian carpets, and a special selection of flowers.
Traditionally, roses and rosebuds are the flowers most associated with the Victorian era. But, if you want to go for something a little different you could compile bouquets from hyacinths, pansies, and tulips. Dried flowers are also a great option, especially if you're going for a slightly more gothic Victorian style.
The Dress
Emulating the Victorian era wouldn't be complete without the all-important element – the wedding dress. Queen Victoria was actually the first person to set the trend of wearing a white wedding dress (paired with a bouquet of matching white flowers) so by choosing a traditional dress, you're already halfway there!
Other elements of the dream Victorian wedding dress to look out for include: lace accents, an hour-glass shape, a corset-style bodice, a full skirt, a high neck or Queen Anne neckline, fitted sleeves, a long trailing veil.
The Jewellery
Now time for our favourite part: the jewellery. If you're planning a Victorian wedding, finding authentic Victorian jewellery will wonderfully complete your look.
A hand-carved cameo necklace, brooch, or bracelet made from hardstone or shell would make an excellent nod to the era, perhaps as part of you bridesmaids' outfit. These gorgeous jewellery pieces became wildly popular during the mid-19th century.
For the bride, an antique Victorian necklace, with diamond details and Victorian-era motifs such as bows or hearts would perfectly complete your look.
This antique Victorian 4.92 carat diamond and 9 carat yellow gold, silver set collarette, for example, would be a wonderful option!
Antique diamonds set in yellow gold are always great to emulate this fabulous era, as are delicate pearls.
For this special day, we know that you want every element to come together perfectly. One of the great things about a Victorian wedding is that it is an easy theme to stick to, making it easy to get each and every detail perfect! The Victorian era is famed for being one of the most romantic, so what better backdrop for the most wonderful day of your life?