We all have places to be, and it's essential to keep track of the time. So, why not add a bit of glitz and glamour into your time-telling? The cocktail watch is a romantic, historic, and gorgeous timepiece. Women have been wearing "jewellery that tells the time" since the beginning of the 20th century. What started off as a secretive way for women to keep track of the time soon became a status symbol, an essential jewellery piece, and a talking point at every cocktail hour.
Though usually sleek and elegant, cocktail watches have always been designed to make a statement. Diamond-encrusted, and dazzling to behold, we like our watches to really catch eyes! If you love the glamourous cocktail watch design as much as we do, read on to learn a little about the history of this party season essential, and find out when and where to wear your own dazzling piece.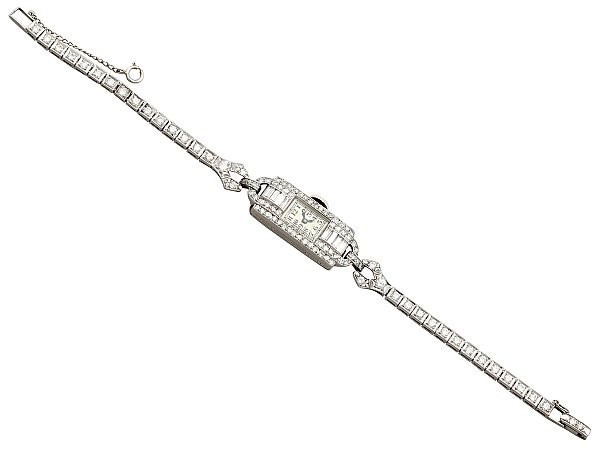 A brief history of the cocktail watch
As long as there have been wrist watches, there have been elegant and feminine cocktail watches. For this, we owe thanks to their initial producers, Tiffany & Co. Just after the turn of the 20th Century, it was not considered proper or fashionable for a woman to wear a timepiece or even check the time at all! Because of this, cocktail watches were designed to look like jewellery, often concealing the clock face under a diamond-encrusted cover.
Unlike regular watches, which were designed to blend in within any social situation, cocktail watches were designed to look spectacular and become talking points during cocktail hour.
During the jazz era, the most common cocktail watch designs were crafted in the elongated, Art Deco style – a style which we still associate cocktail watches with to this day.
Over the years, cocktail watches have remained fashionable. They are still considered an impressive jewellery piece to own – if you ever need a statement piece to create a talking point at a cocktail party, you know what to do!
The anatomy of a cocktail watch
Generally, cocktail watched are sleek and feminine. They are mounted on a bracelet-style strap that is usually ornamented with diamonds and crafted in white gold or platinum.
Cocktail watches are otherwise largely the same as other timepieces, with a face, lugs, hands, a crown, dials, hour makers, a crystal (the glass of the watch) and a case. It's the decoration that really sets these gorgeous jewellery pieces apart.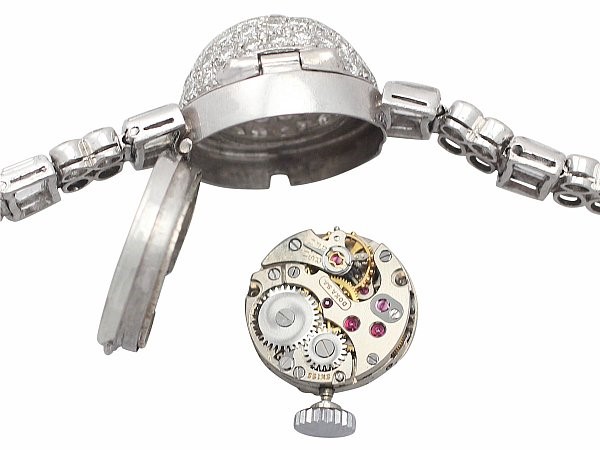 When should you wear a cocktail watch?
When party season is upon us once again, swap out your regular watch for a gem-studded beauty! Cocktail watches are not worn on a daily basis but saved for special occasions and, of course, cocktail hour.
Cocktail hour generally takes place between 4 pm and 6 pm, serving as the prelude for the evening's events. Often, wedding receptions will be preceded by a cocktail hour, and this is the perfect time to show off your sparkling watch, sipping on a Martini and channelling Audrey Hepburn.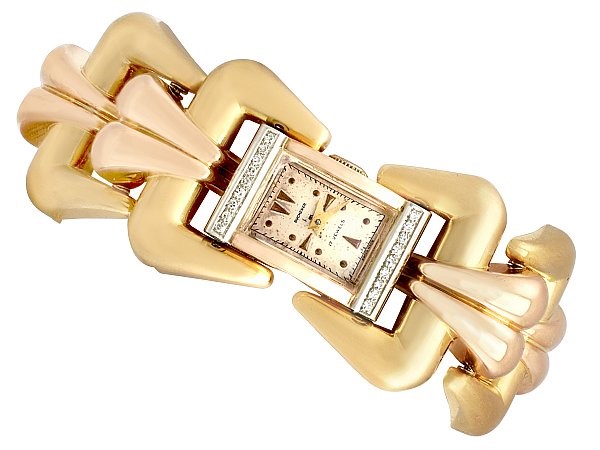 How do you find the perfect watch for you?
Cocktail watches tend to be silver in colour and ornamented with diamonds. However, there are many other styles for you to choose from! In the late 1940s, it became more common to incorporate bright gemstones into cocktail watches. There are also many antique and vintage ladies' watches crafted in rose gold and yellow gold.
Whether you opt for a monochrome style or a cocktail watch with a bright pop of colour, the most important thing is to find the perfect watch for you—one that complements your wardrobe, your jewellery collection, and your personality! Browse our diverse range of showstopping cocktail watches today to find the timepiece of your dreams.