You are stylish. You are beautiful. You have the confidence to pull off any style you want. If you're a man, it may be the first time you've heard those words said about you. In our society, women are very well-versed in confidence-boosting support of one another, and that's important. Entering a new decade, in a pretty new century, it's time to extend that same support to men. Men are often expected to be 'manly', with little clear definition of what it is to be a man. The definitions that do exist are very restrictive, making it so difficult for many men trying to grow and try new things in the year 2020.
With that in mind, this blog is designed to boost men's confidence – because you do have what it takes to be every bit as stylish and cool as whoever's look you want to emulate. The easiest place to start when it comes to wearing jewellery is to find a celebrity that wears what you like. If you think you don't like to wear jewellery, maybe you could try a different style to what you've tried in the past? Or perhaps you have decided you don't like wearing jewellery without actually trying it – which is completely understandable – but you might be surprised by how much you like it.
The great thing about bracelets is that they're a really easy way for guys to dip their toes into jewellery. There's a lot of variety to be found in bracelets as well which means whatever styles you know you like or you want to try out for the first time, you're sure to find something good. The natural next step is to think about is: what style?
Bohemian Layering
If the celebrities whose styles you'd most like to emulate are people like Jason Momoa, Johnny Depp, or rock icons like Steven Tyler, then you might want something a bit 'shabby-chic'. Textiles to explore are leather, rope, and heavy chains. The key is to find a couple of statement pieces, like a broad leather cuff, or a thick silver chain, and alternate these. For example, a thick leather cuff on one wrist, and several finer bracelets on the other wrist. Woven materials are very key to this look, as well as a mixture of shiny and matte textures. More is definitely more when it comes to the layering style. Something to keep in mind in order to avoid looking like a shambles is to keep similar or complementing colours involved. Pleasing neutrals like browns, greys, cool blues and greens are good colour choices that keep it simple and consistent.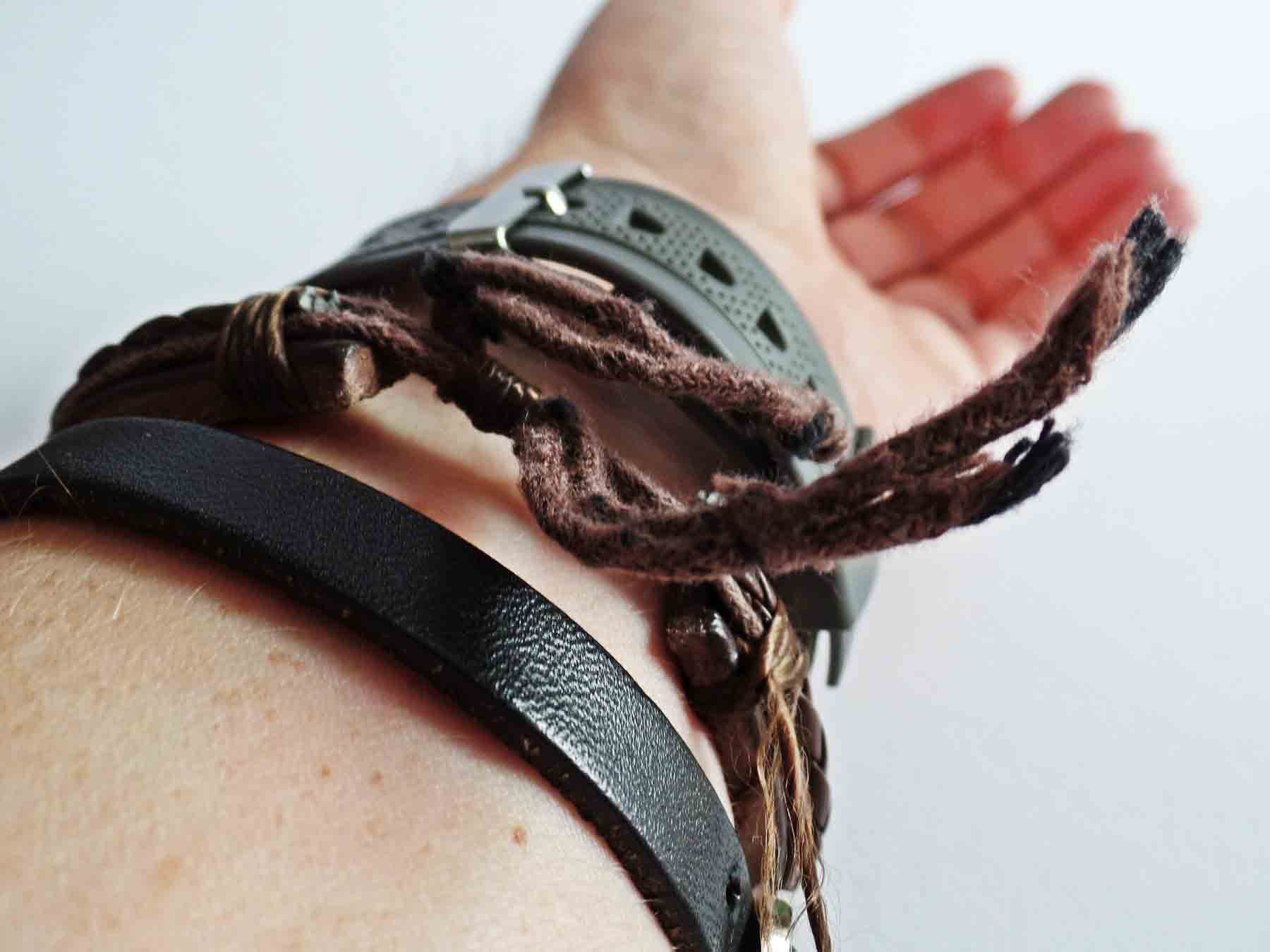 Image by HolgersFotografie on pixabay under the pixabay license rules
It's easy to feel self-conscious with lots of jewellery on, but you'll notice that nobody passes comment on how Jason Momoa might look better if he didn't wear jewellery, or how Johnny Depp isn't very cool, and Steven Tyler is a legend by all accounts. The simple truth is that by wearing a generous cladding of jewellery, you're giving others an easy opportunity to compliment you. If you try out some variation of these styles for a week, you might notice that people let you know they like your look. Many men are complimented so infrequently, and wearing jewellery might provide the perfect confidence boost you need. If you see something you like in these rugged, yet approachable styles, try it out for yourself and see how it feels.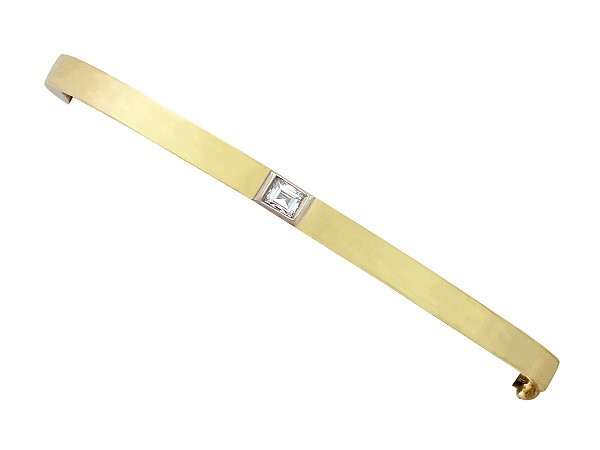 Sleek and Simple
If you enjoy red carpet event pictures of Harry Styles, Jay Z, or Kanye West, maybe you would prefer something sleek and understated. Harry Styles is a versatile choice for this section, as you're just as likely to see picture of him with jewellery piled on as you are to see him with a plain gold chain and nothing else. But, what's important to remember is that he can do both of these styles and not get criticized for it. And it's not just because he's a celebrity; he wears them with confidence, and you can certainly pull of the same thing if you simply decide that you can.
Good examples of sleek, simple bracelets to try are plain metal bands and chains. Whether you'd prefer to try a warm colour like yellow or rose gold or something colder like silver, white gold, or platinum is entirely up to you.
Bangles can also be your friend here – like a bracelet but formed in one stiff, cuff shape rather than hanging loose on the wrist. A bangle could be the perfect place to start because its shape will keep it out of your way as you go about your day, and it might ease you into feeling more comfortable with wearing jewellery in general.
If you want to try something a little more out of the typical comfort zone, go for a delicate gold chain that features gemstones. It's still simple and understated, but it adds a little sparkle that catches the eye and adds heaps of style. Don't be worried about feeling less masculine than you're comfortable with if you wear a delicate chain, remember that the delicacy of the chain itself will act as a contrasting point against the breadth of your wrist, and you'll actually look more physically masculine by contrast.
Classics
Classic fashion is what you'll see on people like David Beckham, Liam Hemsworth, and Leonardo DiCaprio. They in turn find their inspiration from timeless men's fashion icons such as Paul Newman, Marlon Brando, and James Dean. Think Don Draper, think James Bond, think Frank Sinatra. These styles are great because they really don't go out of fashion. For timeless fashion, metal chains and beads are a key point.
If you look at pictures of David Beckham, you'll find him attending basketball games with two or three beaded bracelets on, just as you'll find him in suit and tie wearing beads on his wrists. Once you find you're comfortable with your bracelets, you'll be able to pull off something so contrasting like a suit and beaded bracelets with ease. You can even find pictures of Prince Harry wearing an assortment of gold bangles and beaded bracelets – and he pulls it off because he does it with all the confidence of a prince. If you don't have princely confidence yet, don't worry. All you need to do is start with one simple bracelet.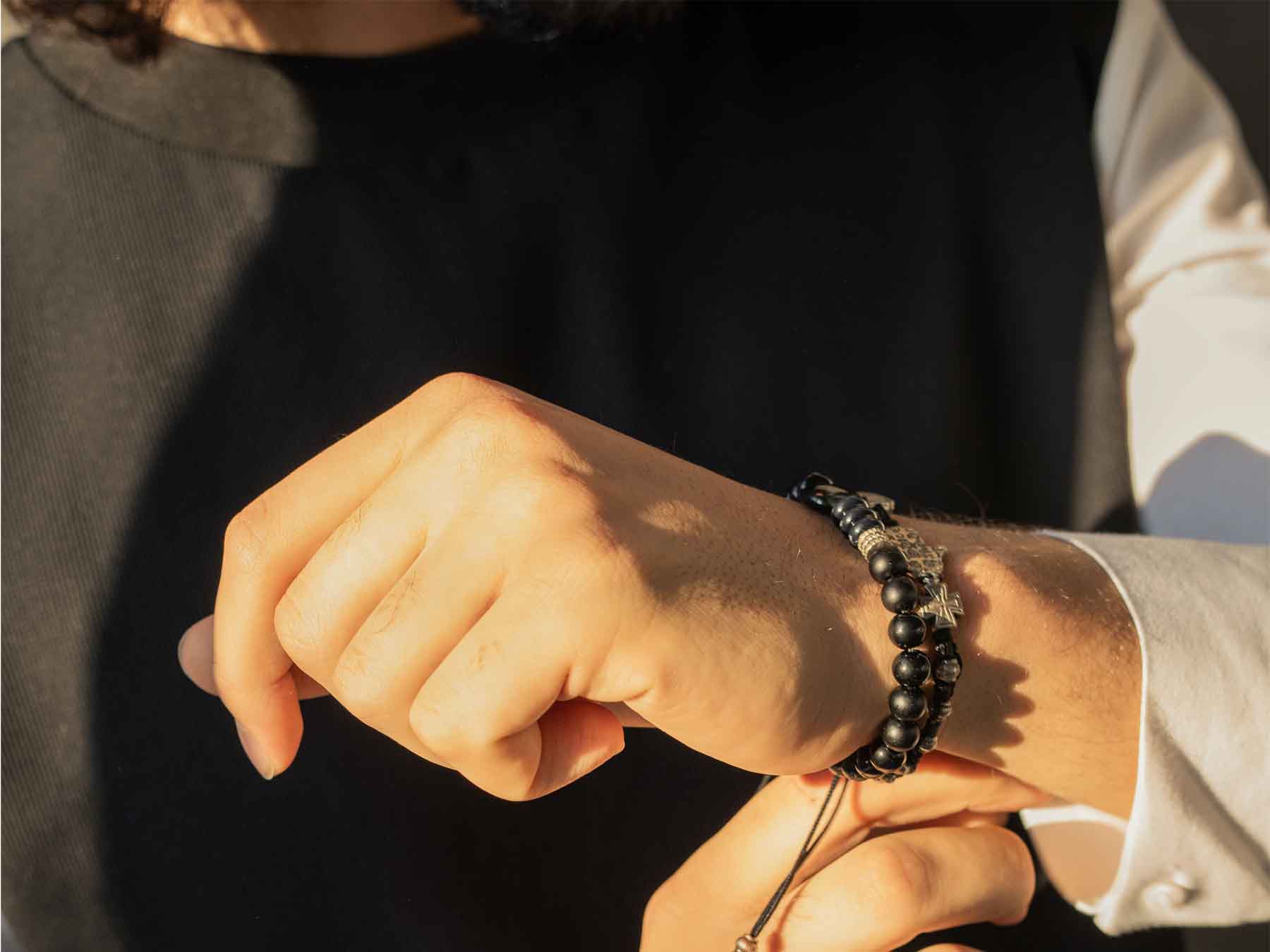 Image by Ba Tik on pexels under the pexels license rules
A key tip is to pair something like a single beaded bracelet or a single gold chain with a watch. Watches are an excellent accessory for men who are looking to try wearing bracelets, as they can perfectly ease you into trying something that you're not totally confident about. Wearing a single bracelet paired with your watch will really help boost your confidence and make you more comfortable with branching out with other areas of your style as well – give it a go and see what results you get.
In this day and age, a lot is changing, and it's easy to feel victimised by whatever the latest burning issue is. Men are all too easily left behind to feel like the world is against them for not being the 'right' kind of man. You deserve to know that you're worthy of the same love everyone deserves. Bracelets aren't going to fix such deep problems, but they're certainly a nice place to start building more self-value if you're feeling a little lost. Try it out and see how it makes you feel about yourself.