For any formal dinner, we'd all like our dinner tables to be as 'dressed to impress' as we are. But certain occasions call for something extra special. This is when you should call upon silver centrepieces for your dining table. Let's find out about the different types of centrepieces and when you should use each one.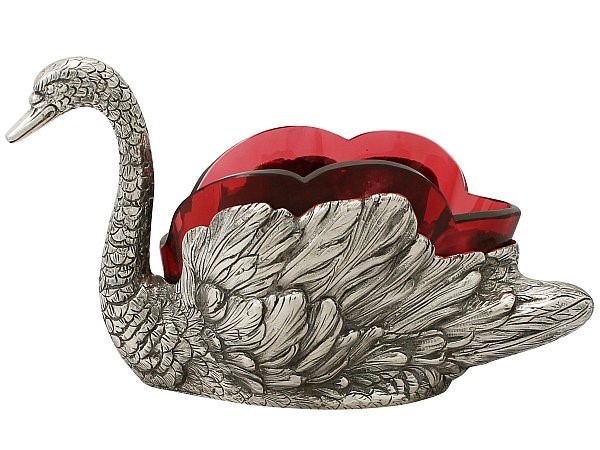 What are centrepieces?
Firstly, let's get to the bottom of what we actually mean by the word 'centrepiece'. Technically, a 'centrepiece' is any decorative piece at the focal point of your dining table. As well as serving a purely decorative purpose, a centrepiece can also hold items that you'll use during the dinner. Centrepieces add grandeur to your table, and they show guests that you've gone that extra mile for the occasion! From elaborate bouquets to antique silver centrepieces, there's a perfect centrepiece to match each style and occasion.
The history of centrepieces can be traced back to Ancient Greeks and Romans. Throughout the centuries, they've been used as wealth and status symbols.
Of course, they've taken many different forms over the years. It was once common for the ornament to be decorated with elaborate floral designs, signifying the passing of the seasons.
During the middle ages, silver centrepieces for dinner tables would often be decorated with artistic depictions of food that was being consumed. Over the years, popular centrepieces have varied from silver epergnes to tureens to ornate baskets.
Needless to say, when it comes to antique silver centrepieces, your choices are almost unlimited!
Which silver centrepieces should I choose?
When choosing your centrepiece, there are many factors to consider. The occasion for which you are dressing your table plays a huge role when you're considering style. If you're looking for a centrepiece for a one-off-occasion, like a wedding, you may go for something grand. More grand than what you might pick for your own dining table, for example. On the contrary, if you're planning on hosting many formal meals, and want to have your centrepiece in regular use, it's worth choosing something impressive, but not too overbearing.
For a more regular occasion,
silver candlesticks or a silver basket would both be excellent options—as both of these are multi-functional and will play a role at your table as well as being decorative and creating an ambience.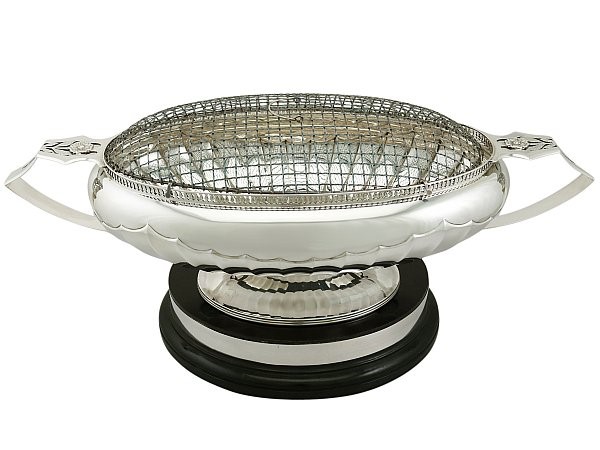 How should I dress the table differently on special occasions?
A common way to choose your centrepiece, or at least choose how to dress it on your dinner table, is by basing your design on the seasons. For example, a springtime dinner party on a warm evening would be perfectly complemented by a centrepiece that incorporates a soft and delicate floral display. Whereas a Christmas centrepiece might be ornated with sprigs of holly, frosted pinecones, and candles for that festive glow.
In each occasion, the same beloved silver centrepiece can be repurposed (to save you having to think of something completely new every time!) but you should always be sure to decorate it to perfectly suit the occasion.
Antique silver centrepieces also work beautifully as standalone pieces, with no added decoration, all year round—especially if you're going for a civilised and refined aesthetic. Pair your centrepiece with a traditional canteen of cutlery, and your table setting will look elegant and timeless!
Whatever the occasion, a silver centrepiece is a brilliant choice for your dinner table, and your guests are sure to be impressed! Browse our full range of antique bowls, baskets, candelabras, and more today.