Maybe you didn't get a chance to wear a swimsuit at the beach this year thanks to a certain something, but worry not, autumn is now approaching, which means the opportunity to show your style in even the most basic settings is here. Need more toilet roll? Make sure you glam up before heading to the shop, it could be the only time you can dress to impress all week. Failing that, there's always Instagram, you can throw your own shoot at home and upload for the masses to shower love on your fashion choices.
When it comes to bracelets, look no further than these 5 trends for the ultimate ways to ensure you're still in the fashion loop whilst staying safe at home.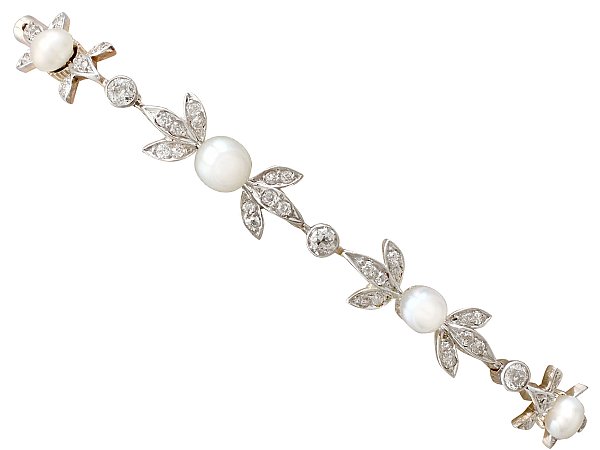 1. Pearls
Pearl jewellery is always a good investment, because it cycles back into fashion so frequently. For many of us, pearls are a direct link to a nostalgic time, the 1980s and 1990s. Blown-out hair, padded shoulders, and pearls have been a staple of fashion history from this period, and nostalgia-oriented fashion has never been more popular than it is today. After two decades of future-oriented living, with technological advancements like humankind has never seen, people are looking for a return to something familiar and solid. To best capture this authenticity that we seek, vintage and antique jewellery is the best way to go when searching for pearls. What better way to connect to the past than to actually incorporate it into your style?
Pearls aren't just limited to bracelets however, no no, pearl earrings, pearl necklaces, even rings featuring those almost glowing stones are very big this year, and are sure to be next year as well. The '80s is back in a big way, and it seems like it's going to stick around for a good long while – let it embrace you!
2. Chunky Bracelets
From Balmain to Jean Paul Gaultier, designers throughout the fashion weeks of the world have been displaying jewellery with some heft. Thick slabs of gorgeous are the in thing when it comes to every kind of jewellery you can imagine. From oversized necklaces that are quite literally tubular to bracelets that look fit to pop a shoulder out of the socket, it's all about the chunk. Precious and semi-precious metals, or even blown glass, just something that raises the bar of their style and makes them more contemporary.
The roots of chunky jewellery, however, is scattered throughout the 20th century. There's something about chunky bracelets in particular that screams 1960s. The Mad Men era of style where women wore colour-blocked retro-mod dresses and no outfit was complete without a serious bangle – those were the days.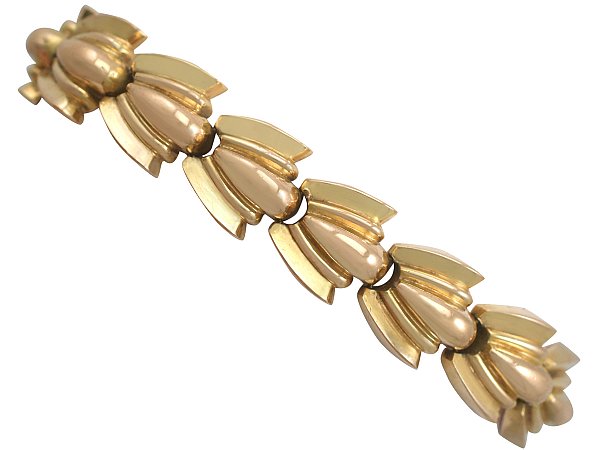 3. Yellow Gold
Metals are something that changes in popularity roughly every 10 – 20 years. Don't be surprised if we're all dousing ourselves in silver come 2035. For right now however, silver has had its time, practically dominating the scene of preferred metal colour since the late-90s. Yellow gold is once again kind of the jewellery castle. Its warmth, its style, and once again, its link to an older time explains its appeal with ease. Yellow gold is more reminiscent of the jewellery that many of our parents wore, and so we crave it to feel closer to their time.
Yellow gold bracelets can be anything, really. If you're thinking of something slim, like a fine chain or just a plain, thin bangle, either go total minimalism and only wear that one item, or go the complete opposite and pile on as many of those thin things as you can fit whilst still being able to move your fingers. When you're wearing a plain metal, it's vital that the aesthetic is en pointe, so make sure you're ready to commit to a look.
4. Bright colours
This year has seen the fashion industry return to colour like its brand new. Bright and bold has finally won out over neutral and muted tones. Not to say there's anything wrong with something more toned-down, but it is a pleasant bright spot in this most strange of years to have some real colour on the runway. Gemstone jewellery is one of the most exciting places for these bright pops of colour to be. A lot of square and rectangular cut gemstones can be found, in lush greens, purples, and reds. Costume jewellery can often feel cheap, but if you find something that has these perfect pops, and pair it with an outfit you know you can trust, you'd be surprised at how quickly it becomes a more elevated, stylish piece.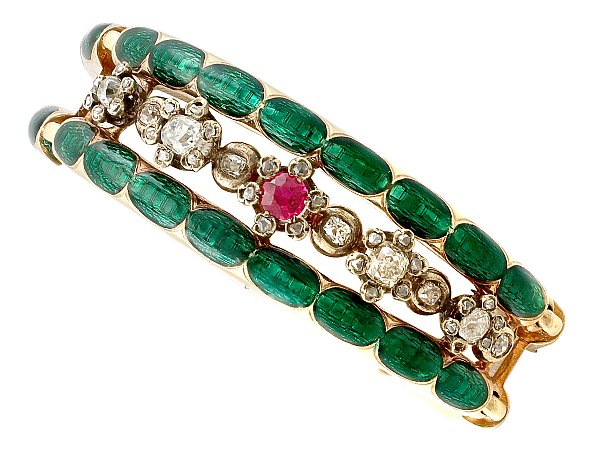 For bracelets, something thick obviously works well for carrying large gemstones, but you shouldn't feel limited to that end of the size spectrum. Finer bracelets can work these colours in wonderfully without the need for gemstones. Metals, enamel, and a number of other materials can get the job done just as easily.
5. Chains
You've probably noticed that – for a few years now – chains have been The Thing. Everybody needs chains in their life, whether it's a necklace, a wallet chain, a body chain, an anklet – there's literally a chain for everything from the top of your head down to your feet. Layering a variety of chain styles and thickness is a really nice way to show that you do indeed own many chains. When shopping around for chains, check out all the different kinds. There are snake chains, link chains, curb chains, and even more, so make sure you know what pleases your eye the most. The best way of layering if you're wanting to wear multiple chains in one go is to get a variety of different kinds. The contrasting shapes are not only super stylish but also add more interest to the look, as well as being easy to keep de-tangled.
Combining two of today's trends, chunky chains are possibly the epitome of jewellery fashion for the year 2020. A chunky chain necklace might be a bit of a pain, but a chunky chain on the wrist is also welcome. Everything from a statement piece to a pleasant slimming effect – what can't the chunky chain do?
Style – whether done for yourself at home or for the masses on the high-street – is important. It makes us feel more like ourselves, and in a year like this one, it couldn't be more important to find something that makes you feel more like yourself. Keep up with the trends, and know that when we all emerge on the other side of 2020, you'll keep on being your most fashionable self.