I want to start by saying that items of jewellery are for everyone- full stop! If you have the sudden urge to don a dazzling tiara; a statement cocktail ring; or an interesting necklace; then by all means go with your gut instinct. This applies to everyone, no matter your sex. Your style shouldn't be constrained by society's 'norms'. More and more men are finding that accessories and jewellery are just another way to express themselves; to show off their personalities; and of course bring more interest to an outfit. In fact, this isn't a new phenomenon, not by a long shot. Viking's wore jewellery, King's did also; men of faith as well. Many powerful and influential men throughout history wore jewellery. If they weren't self-conscious about rocking a flashy item of jewellery – then you shouldn't be either!
Today, I'm going to explore one particular piece of jewellery: men's necklaces. Not only that, but I'm going to help answer those frequently asked questions surrounding men's necklaces. Let's dig in!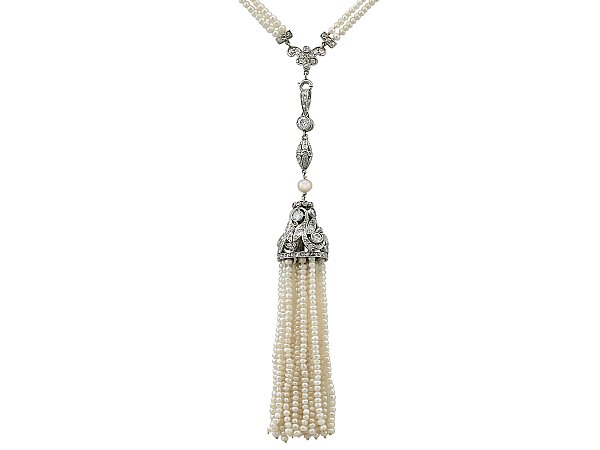 Are Necklaces for Men?
As with most things, sometimes the simplest answer is the best one. Yes; necklaces are for men.
It is no longer the case that the men's jewellery section only displays wedding bands, cufflinks, and the ever-faithful antique pocket watch. You'll be pleased to hear that the section has expanded quite dramatically, and one of those additions the (sometimes) humble necklace.
There are so many men who have adorned a necklace in their time, men such as: Jay Z, Shawn Mendes, Robert Downey Jnr, Ryan Gosling, Chris Hemsworth, and Jayden Smith. The list really could go on. So, if you are thinking of popping on a necklace then you are definitely in good company.
What are the Different Styles of Necklaces for Men?
Chain Necklaces
If you have recently watched the TV adaptation of 'Normal People', then safe to say you will recognise the power of a chain necklace. The character Connell always dons a simple gold chain necklace. The chain proved so popular to the viewers, that it now has its own Instagram account with nearly 200k followers. So, now might actually be a good time to look into getting your own chain.
A popular type of chain is the curb chain necklace. It features links that have the look of being flattened and then twisted. They link together to form a stunning chain. You can get curb chain necklaces in all types of metal: platinum, white gold, yellow gold, silver, and titanium.
You can also come by quite ornate chains, which might even feature gemstones. This is a great option if you like the chain style, but would like an extra pop of colour. In fact, if this is your style, then why not get a simple gold chain for more everyday use, and then when you want to add more colours you could wear your more ornate chain. I think you'll find that once you delve into the world of chains you won't be able to stop adding to your collection.
Statement Necklaces
Perhaps you're already a lover of jewellery; you might even own some statement cocktail rings; or bold bracelets. If this is the case then statement men's necklaces are a good option for you. This could be anything from a chunky choker to something that has a bold drop pendant attached to it. Going a bit out of the box with a statement necklace is always welcome, this is your opportunity to try something different; to pick something that perhaps pushes your style limits.
Religious Emblems
Men's cross necklaces have been around for a very long time, and have been trending in more recent years. A great example of someone pulling off a cross pendant in quite a spectacular way is Johnny Depp, he is almost always seen wearing a long cross pendant. Again this is another way of showing off your style and personality. You don't necessarily have to be religious to wear a cross pendant, but it is certainly another way of displaying your faith.
There are many religious emblem necklaces that can help you display your faith, of course depending on your religion. There is the Star of David, which is often displayed on a simple chain. Another religious symbol is the Virgin Mary displayed on a chain. There is also the Islamic symbol of the crescent moon and star.
All religious emblem necklaces are beautiful and can come in varying styles. If this is something you want to consider wearing then have a look around and find the style that is right for you.
Dog Tags
The dog tag necklace was and still is used to identify soldiers in the army. A lot of men today really like the aesthetic, and choose to wear a dog tag necklace as an everyday style necklace.
A basic dog tag includes a pair of thin tabs on a ball chain with text on them. Of course, if it is a specialised dog tag then it will also include the wearer's name, medical information and then rank and sometimes even religious preference.
A more decorative dog tag will replace the text with a more ornate design, perhaps an image of some kind. Occasionally the ball chain will be replaced with something a little fancier, such as a thinner and finer chain.
The Pearl Necklace
The year is 2019 Harry Styles has just shown up at the Met Gala wearing, wait for it, a pearl necklace. And so begins the 'men wearing pearl necklaces' trend. It does sound odd. After all, the pearl necklace has long been considered the go-to elegant, classy necklace of choice for the well-off ladies of leisure. In some circles it can have almost stuffy connotations. So, is it really a good choice for men?
Well, Harry showed the world that actually the pearl necklace is a great option. He showed that the pearl necklace has a place in the here and now; that it is edgy and modern. The pearl necklace might be a good choice for you if, like Harry, you enjoy trying out different styles, and if you already have an androgynous style to begin with.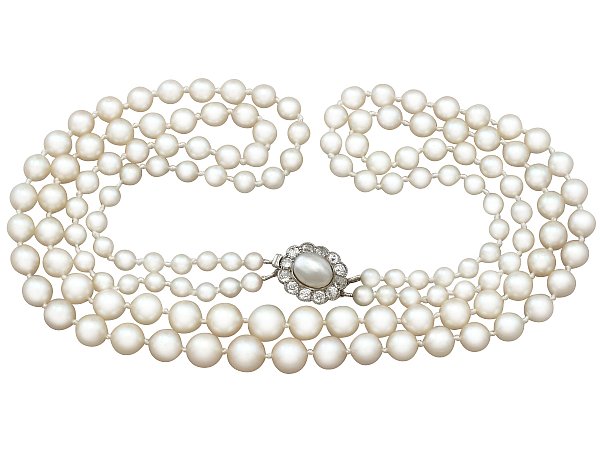 What Should I Wear with a Necklace?
When it comes to styling a necklace the important thing to remember is that you can wear more or less whatever you want with it. There aren't really any rules when it comes to wearing jewellery. So styling isn't necessarily something you need to worry about. Here are some general tips to help you f you need it.
1. 1. A chain looks great when worn as a statement piece with just a white t-shirt. But also can be a great subtle addition to a suit.
2. A long statement necklace looks stunning with an open shirt, especially in the summer months when you would probably like a bit more of a breeze anyway.
3. Statement pendants can also be worn over the top of a simple t-shirt, which allows it the stage that it needs and demands.
4. Short choker-style necklaces for men can be worn with just about anything; so don't be afraid to go wild with your styling against this type of necklace.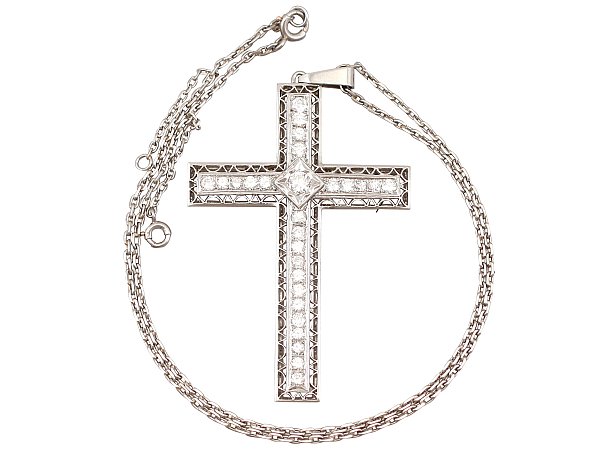 A great necklace is a fantastic accent for any man. It might be an everyday piece, or it might be for a special occasion. Either way you look at it, necklaces are certainly for men. So why not include a necklace in your jewellery collection?
How do you feel about necklaces for men? Have you got a specific type of necklace you like? Let us know in the comments below.