Knowing how to wear necklaces sounds simple enough, but believe it or not, there's a lot more to it. In this guide, we'll cover the basics of how to wear necklaces in 4 easy steps…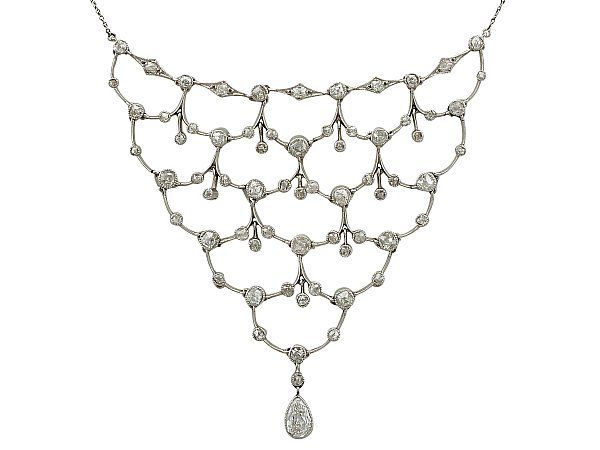 1. Know Your Necklace
Before you get started on how to best style your necklace, you need to know what type of necklace you're wearing. Necklaces of different lengths and styles require different wardrobe ideas. If you're opting for a bold, statement necklace, for example, you'll want to pair it with a different outfit than if you wanted a plain and simple chain. Therefore, make sure you know what you're wearing before you pick your necklace, or vice versa – whichever is most important to you.
If you're lacking inspiration for your necklaces, don't shy away from diamond jewellery. Furthermore, something more colourful like gemstone jewellery might be perfect for both statements and stylish, understated jewellery.
2. Neckline Necessities
It is important that your necklace and your neckline complement each other. Usually, opposites attract. Therefore, longer necklaces suit shallow necklines, while shorter necklaces may be better paired with a plunging neckline. Whatever type of necklace you have, there is certainly an outfit in your wardrobe that suits it perfectly. Let's add some context by continuing the example of the statement necklace and the simple chain. Let's say that your statement necklace is a long, 28" pendant. For this, you will need a high-necked outfit. If your plain chain is a relatively standard 16" in length, it might be better with a v-neck or perhaps a scoop, or even off-the-shoulder top.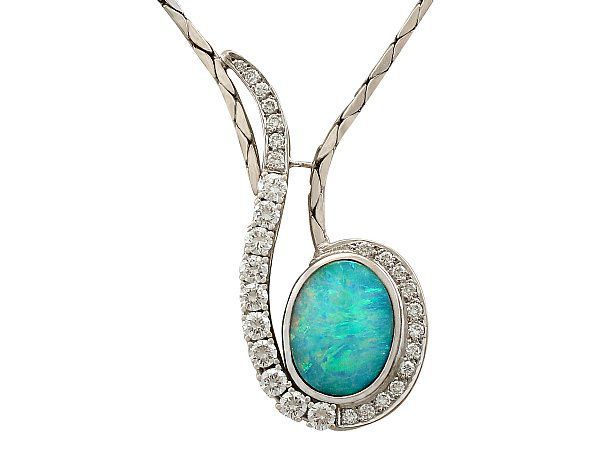 3. Pattern Panic
Once you've got the stress of shapes out of the way, it's time for patterns to be your problem. The patterns of your outfit should impact your decision about what necklace you wear. A busy pattern or a bright, bold colour may be best suited to a plainer necklace. Conversely, however, a totally plain outfit can be paired with a plain necklace for a stylish, minimalist aesthetic OR an over-the-top statement necklace. This pairing allows the necklace to be truly appreciated, as there is nothing to distract from whatever quality it has that makes it a statement.
4. Outfit & Occasion
The final step in ensuring you know how to wear necklaces is making sure that your overall outfit matches the occasion. Formal events like weddings, New Year's Eve parties, and black tie functions are the perfect environment to sport your most daring and stunning necklaces. There are essentially two paths for you if the occasion allows glamour and sophistication to the maximum. You can wear a stylish, moderately plain outfit and let your jewellery speak for itself. Or, you can crank up the sparkle in your clothes and allow your necklace to truly 'accessorise' rather than own the show.
If you're interested in unique statement pieces, perhaps Victorian jewellery is where you should look. Or, for a more structured, modern look, try Art Deco aesthetics.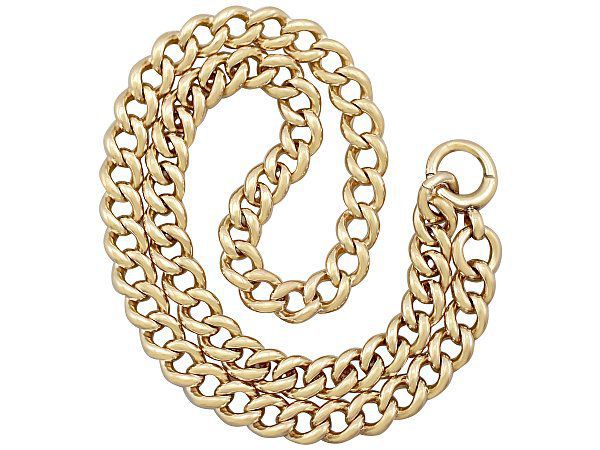 Truly, the most important rule when it comes to knowing how to wear necklaces is actually that there isn't any one hard and fast rule. Sometimes you'll find a statement necklace that is best suited to a plunging neckline. Therefore, the ultimate key is feeling confident in the decisions you make. Hopefully, this short list has helped clear things up for you. Good luck with your accessorising endeavours!