Loving jewellery isn't a crime, but if these 5 signs apply to you, you might be a jewellery addict.
1. Hoarding
If your jewellery box is overflowing, I have some bad news for you. We all like sentimental pieces, but if you're still holding onto plastic rings that stopped fitting you when you were thirteen, or earrings that leave your lobes green, you definitely have an addiction. We can relate; we have so much jewellery we don't always know what to do with it. If you're looking for new ways to store your jewellery, check out some of our ideas for storing antique jewellery.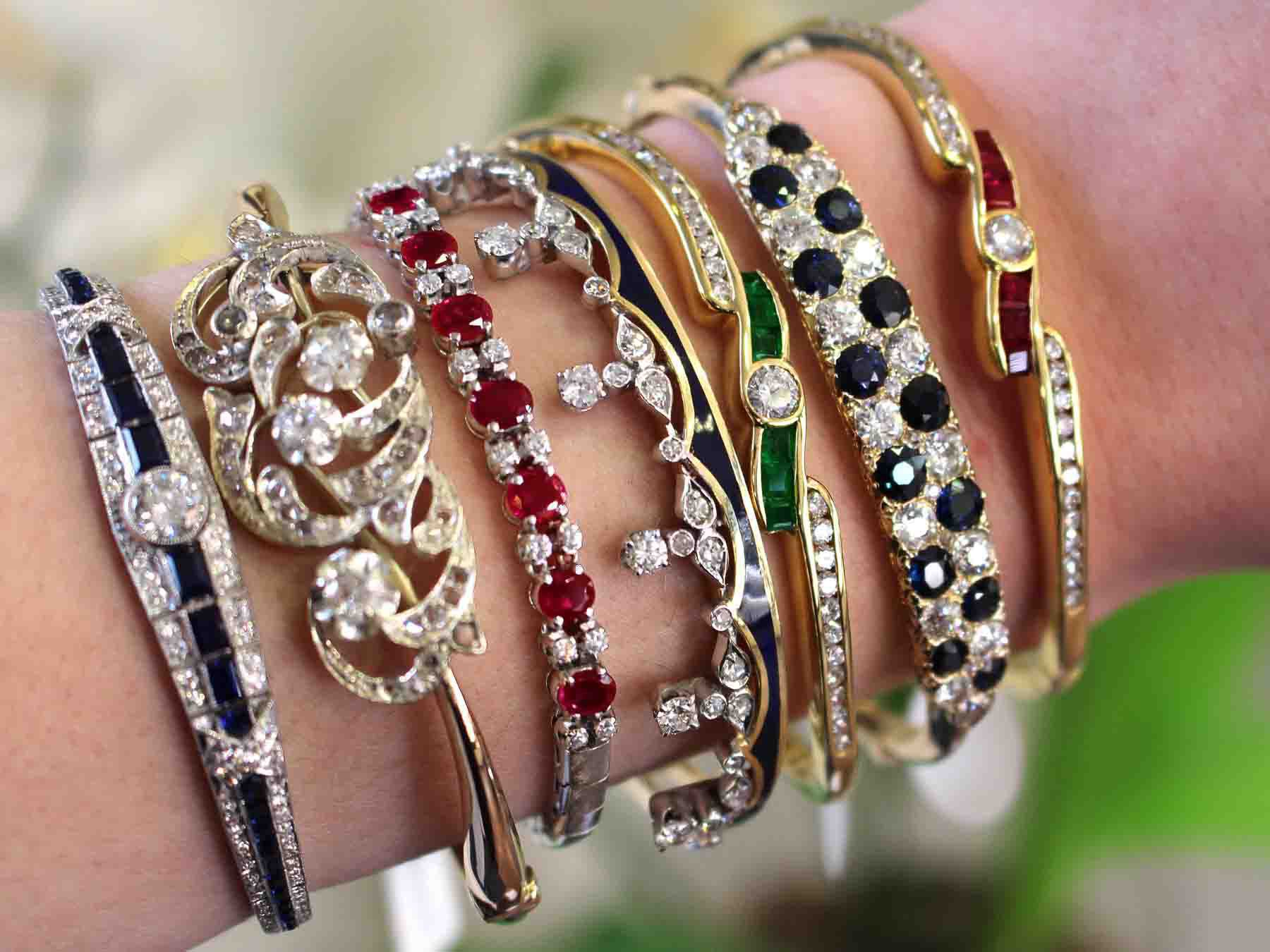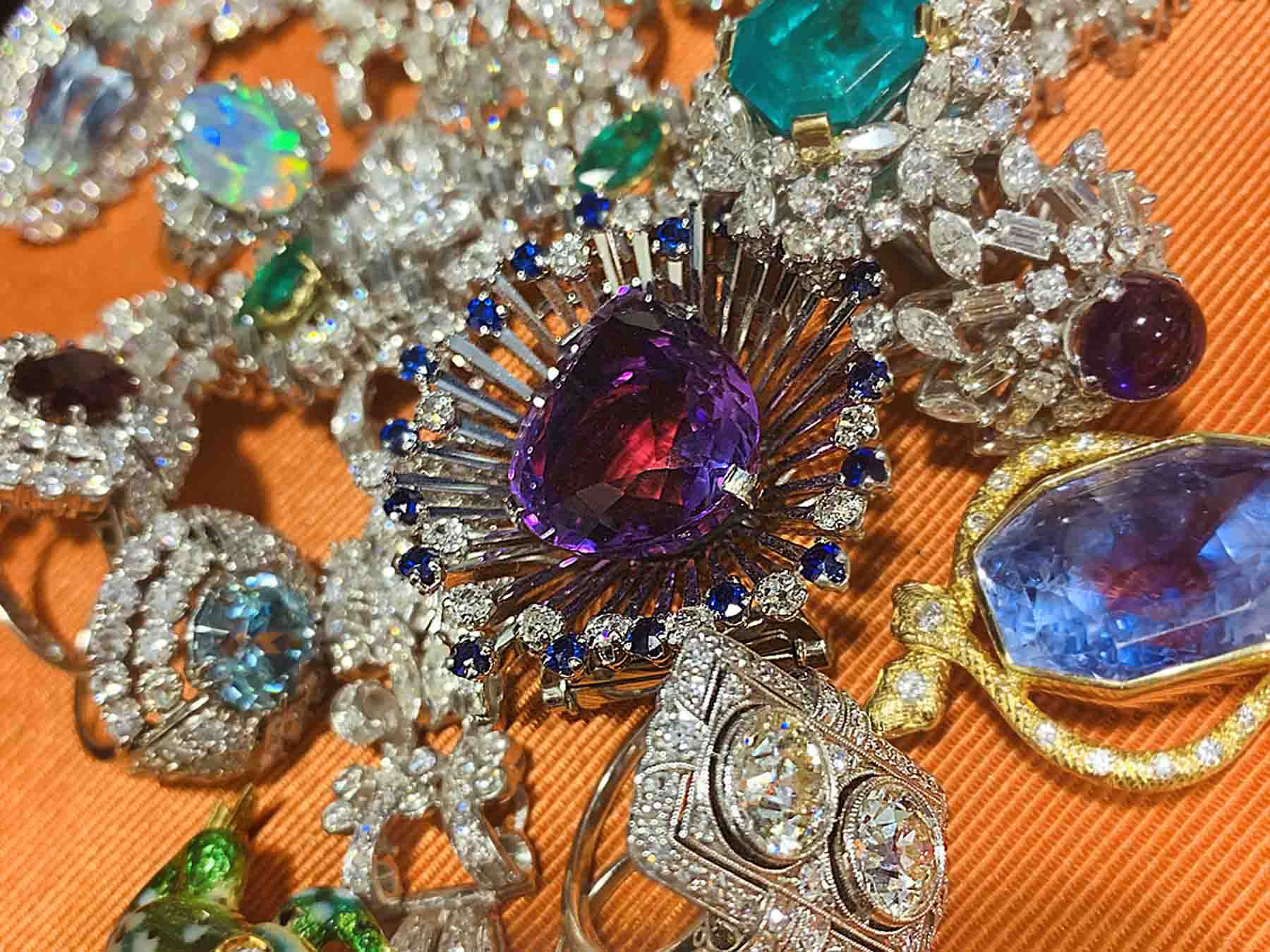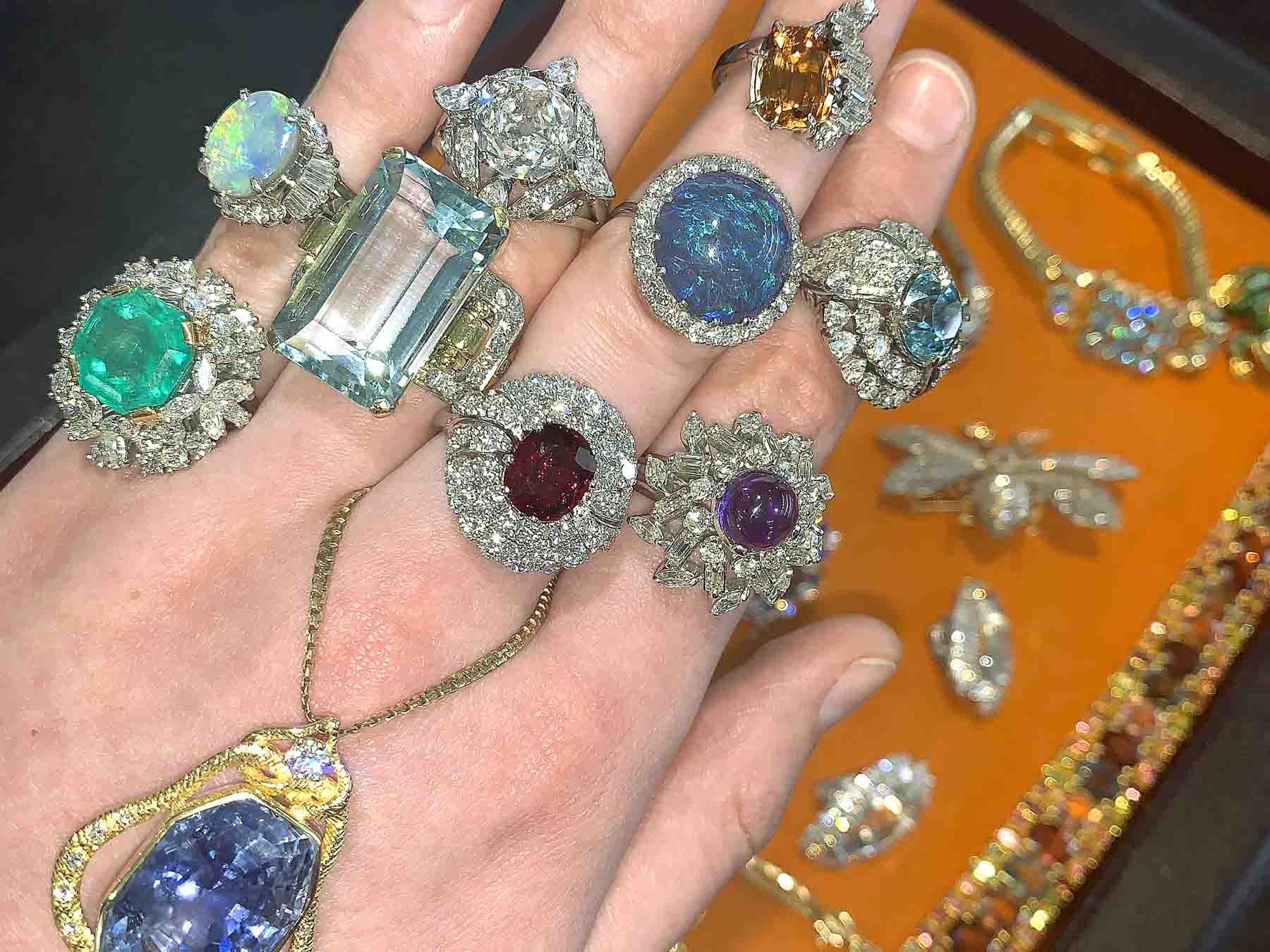 2. Doubling Down
Owning one pearl necklace is wonderful, owning two is divine, owning three is more than lucky, owning four seems a little excessive, and once it gets past that point…you're definitely an addict. There's nothing wrong with having a favourite gemstone, but if you have a selection of antique or vintage emerald engagement rings just make sure you don't wear them all at once. Or do! Go all out and show off all of your antique signet rings at once, or blind people with your ruby selection.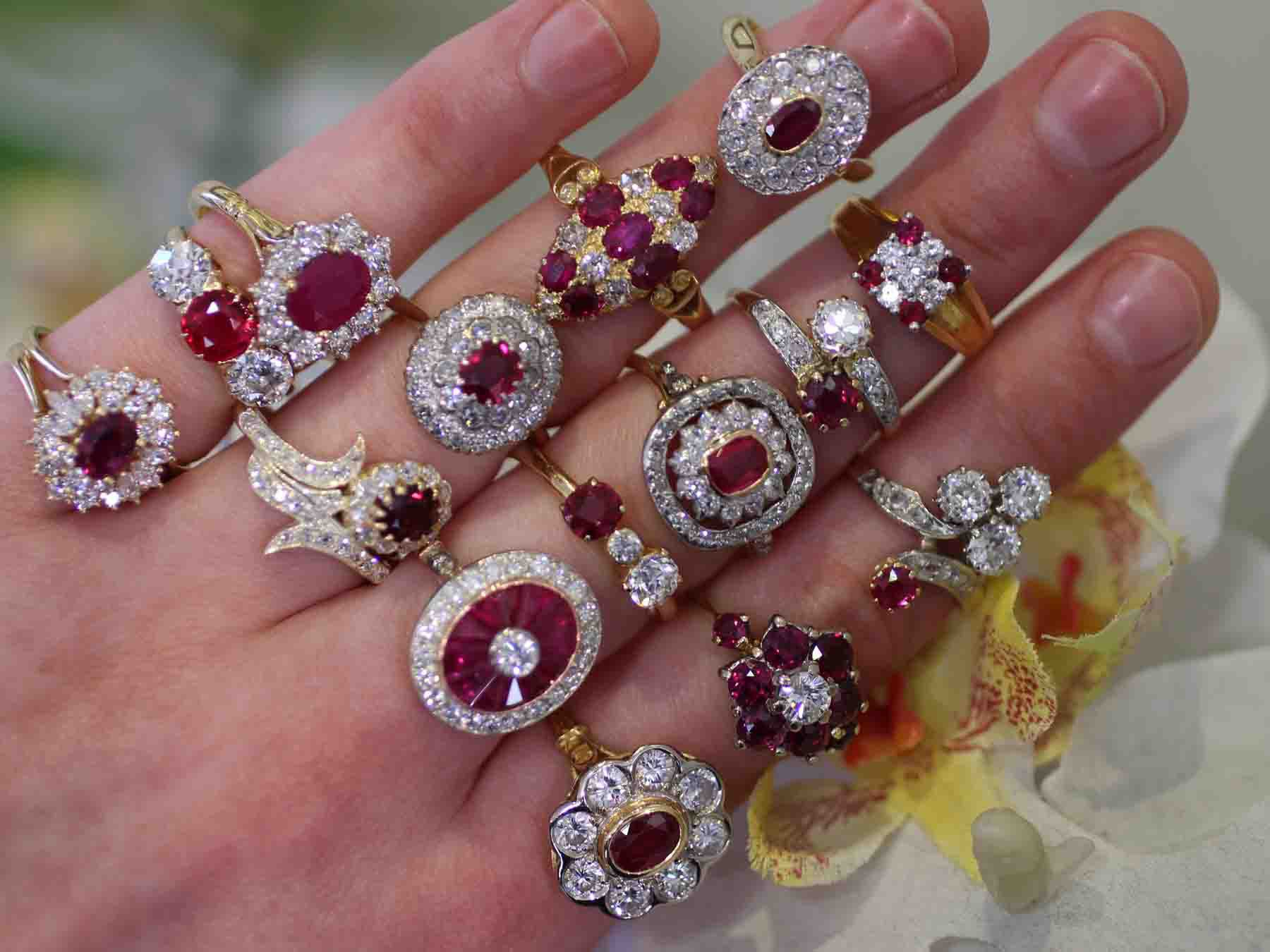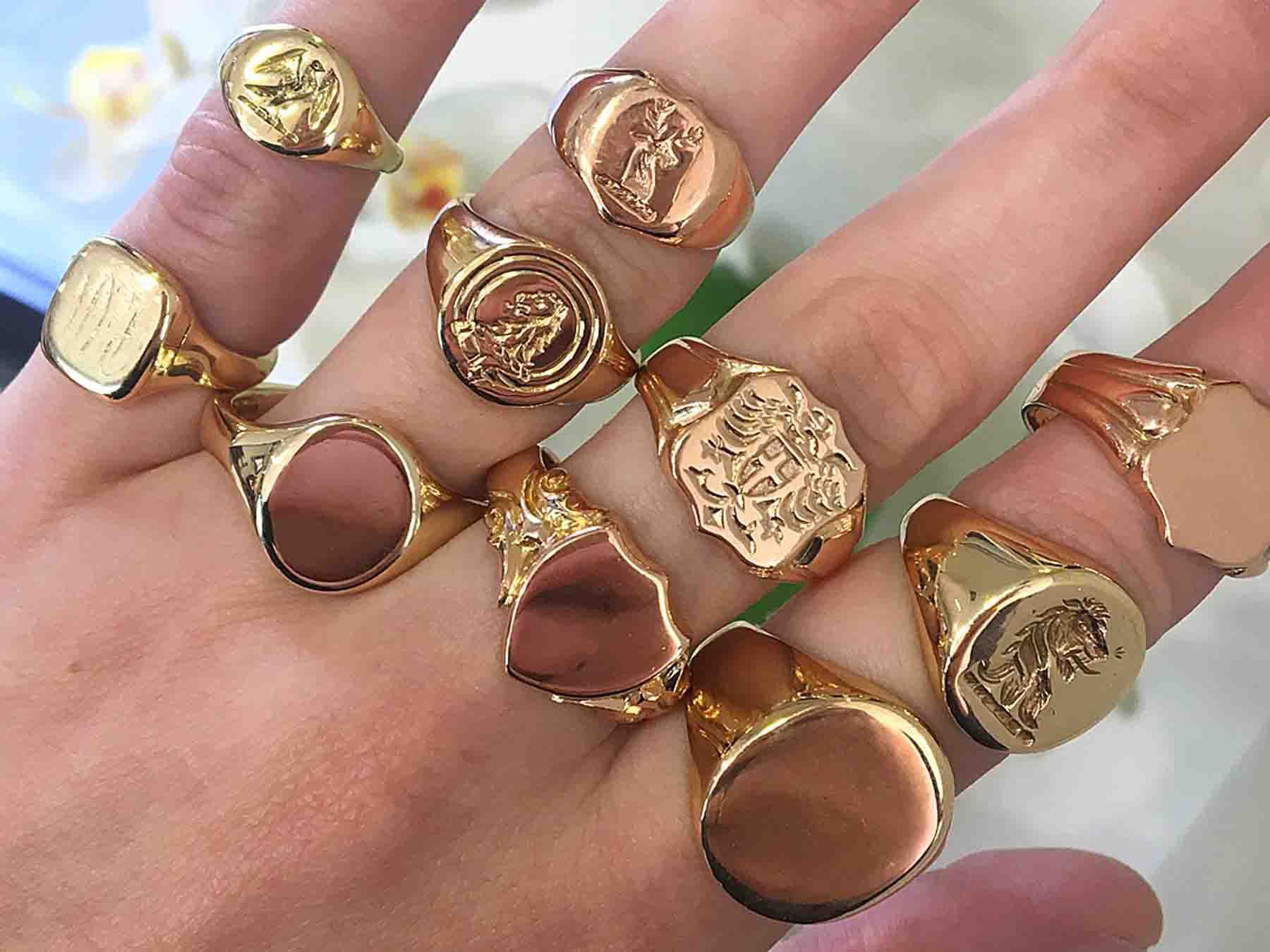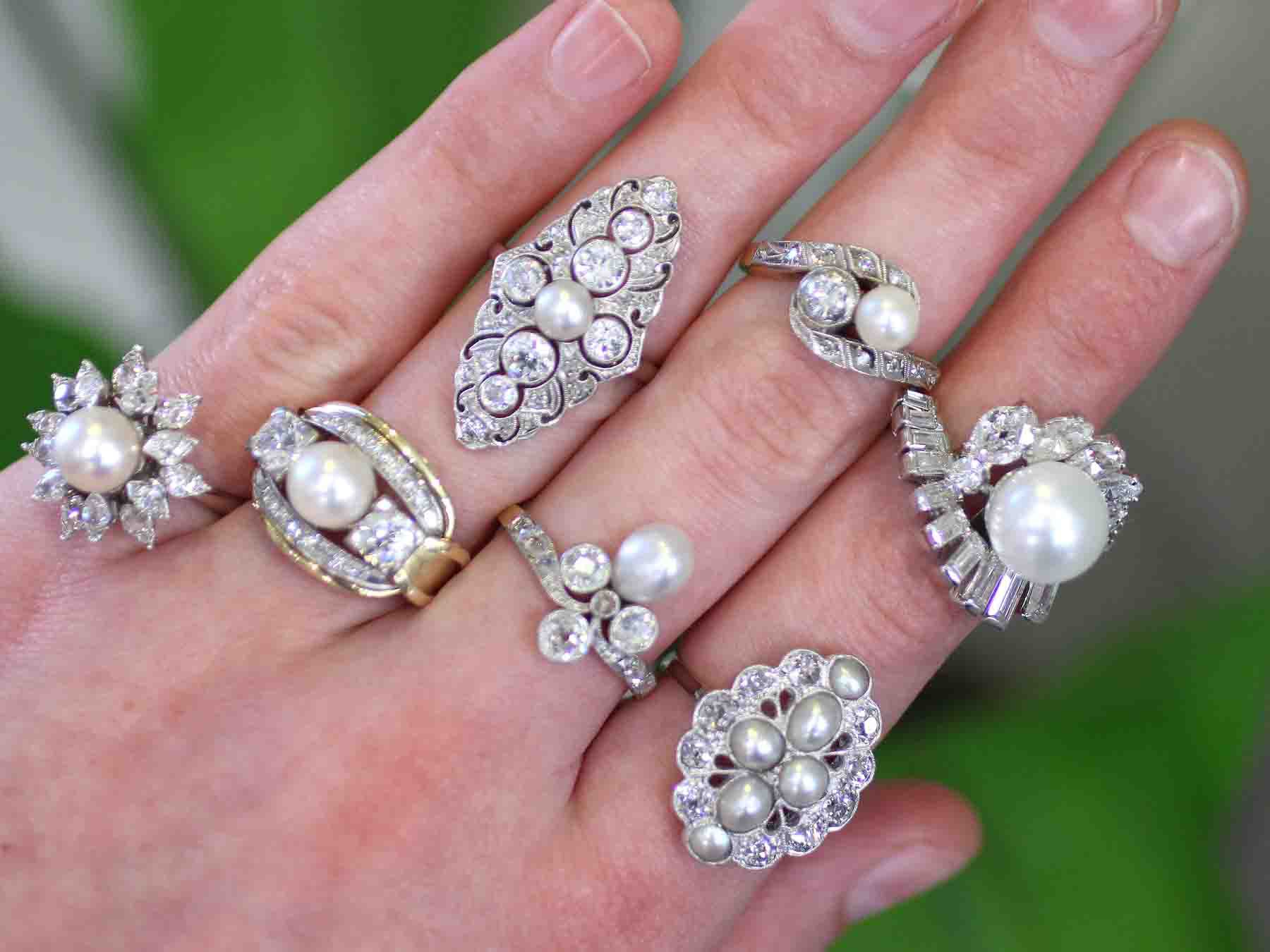 3. Flights of Fancy
We all love trying on jewellery, what's not to love? But, when you find yourself trying on engagement ring after engagement ring, with no proposal in sight: it's time for an intervention. You're not to blame; there are simply too many options out there, from trilogy rings, to halo rings, to the classic solitaire. You're smart to figure out what you like before they pop the question, unless you're figuring out that you like all engagement rings equally. We've all been there when it comes to antique and vintage diamond jewellery.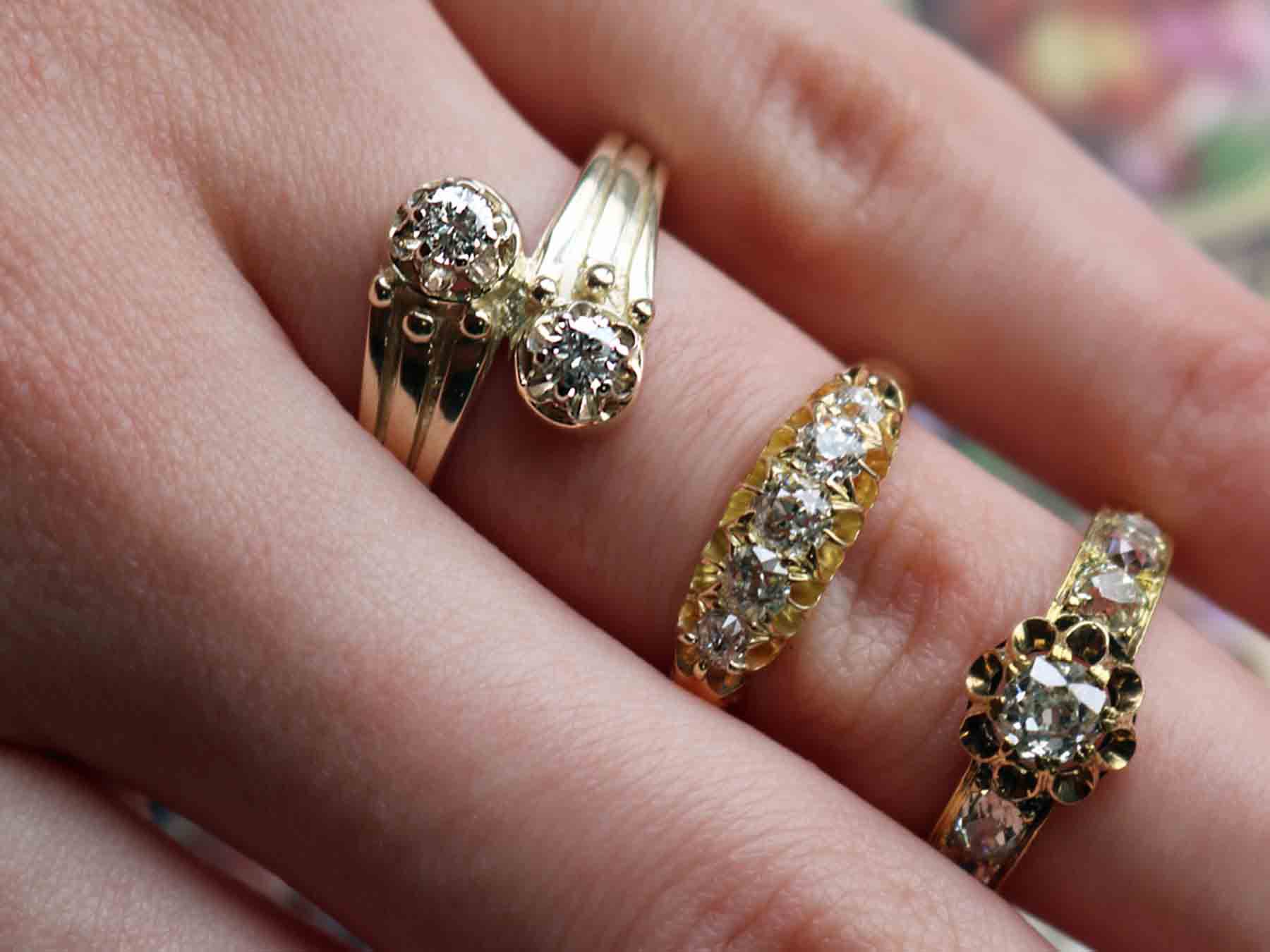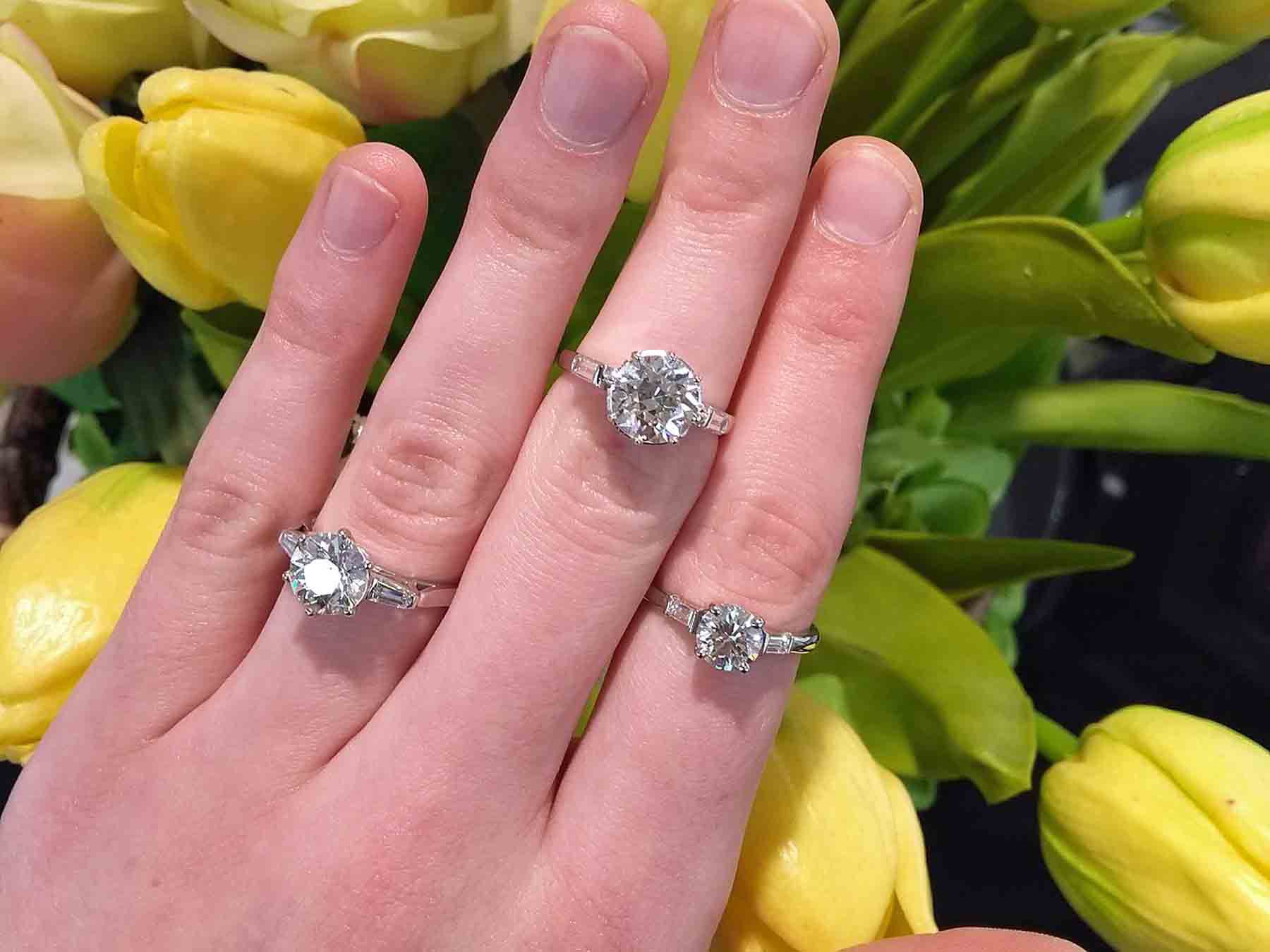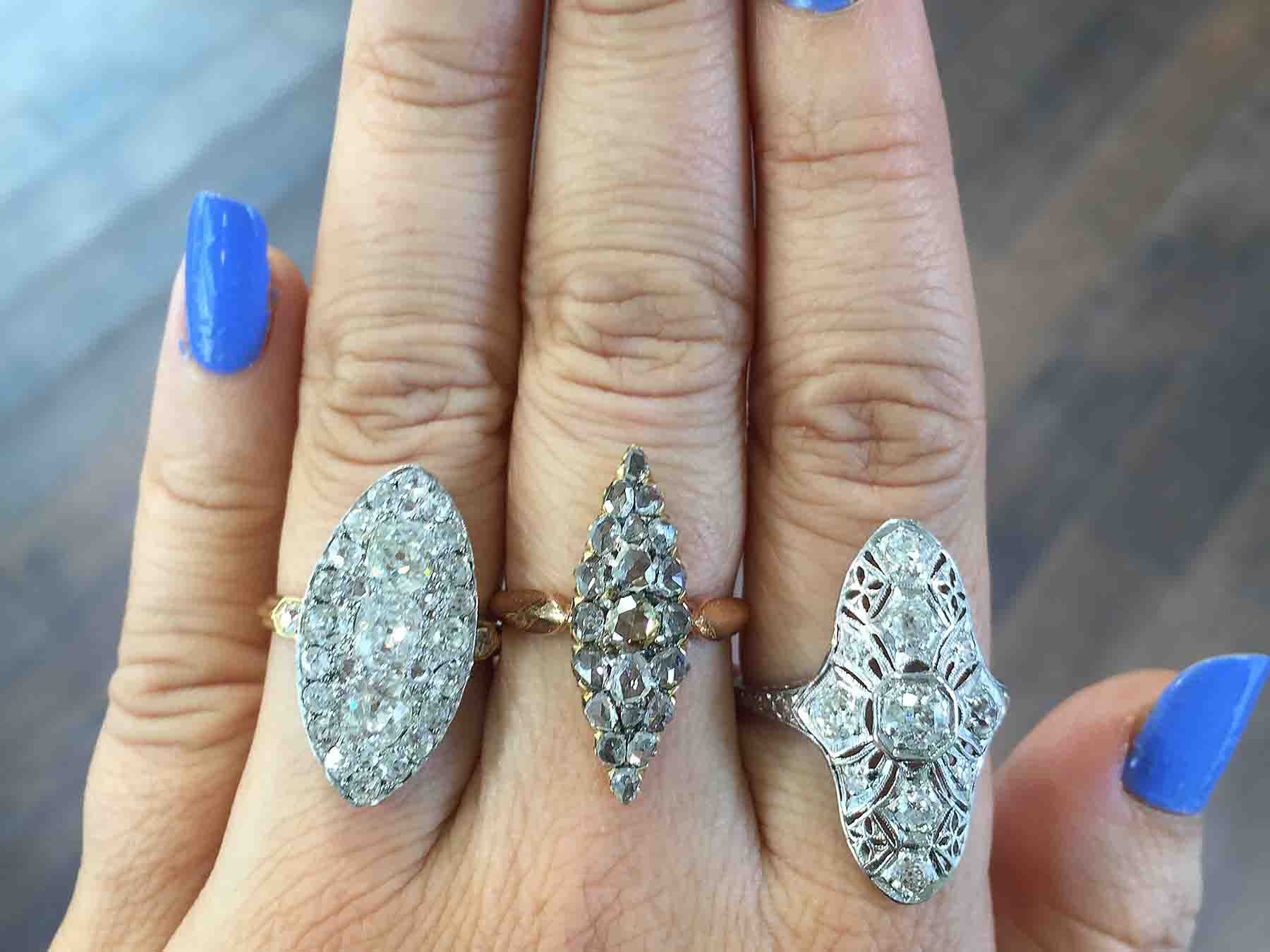 4. Finer Details
This one's for the truly helpless addicts. When you can examine a piece of jewellery and find each of its finest details stunning, you are beyond help. Wow those settings, gosh the clasp, oh but the backs of these earrings! If you have said any of these things then it's already too late. You may as well give up now and feed the addiction.
5. Instagram
Are you on the gram? No? Try it if you want a new addiction. Not only is Instagram incredibly addictive, but it is the ultimate enabler when it comes to a jewellery addiction. The hours you can spend scrolling, sharing, and shopping is amazing. Just search any hashtag like #jewellery and find yourself lost in a world of sparkling gems. If you need a place to start, you couldn't do better than our very own Instagram page.
Don't be ashamed of your addiction, flaunt it! Let the world know that you are a jewellery addict and you can't be stopped!