One of our most commonly asked questions is how to store antique jewellery. Due to its age and value, a lot of antique and vintage jewellery requires special treatment. Fear of damaging your jewellery is understandable, so let's explore some of the best ways to store these antique items.
How to Store Antique Necklaces and Pendants
Tangled chains can be the death of a beautiful item, so it's important to ensure that you store them responsibly to avoid damaging or breaking them. There are several ways you can accomplish this, depending on how much space you have, as well as how creative you want to be about your jewellery storage. If you want a space-saving solution to necklace storage, then soft pouches are the best way to store your antique necklaces. To avoid chain tangling, store them with the majority of the chain outside of the pouch. This is especially effective with more elaborate pendants because you want to separate any gemstones from the chain of the item as much as possible.
If you want to display your antique necklaces rather than have them hidden away in storage, there are options available to do this whilst still protecting your expensive items. Jewellery busts are available in a variety of shapes and sizes, easily purchasable online, and they create a very sophisticated display for necklaces and pendants of all kinds.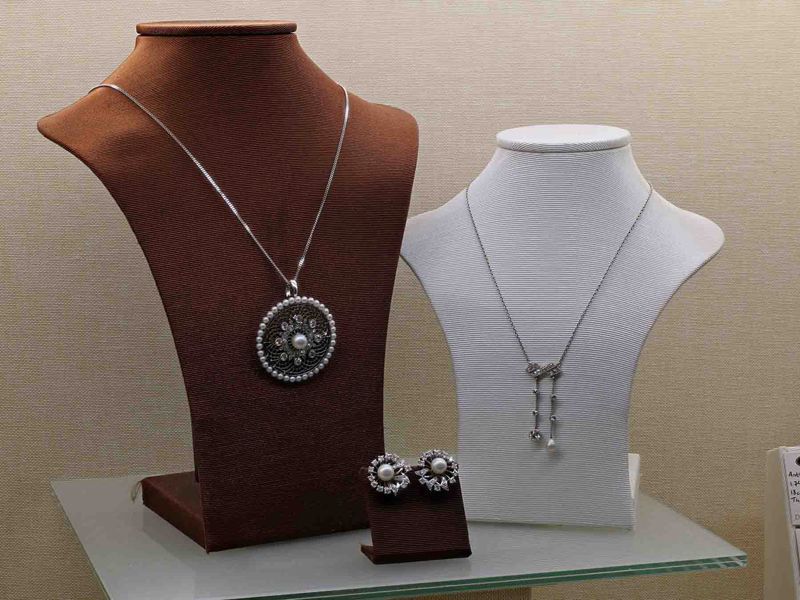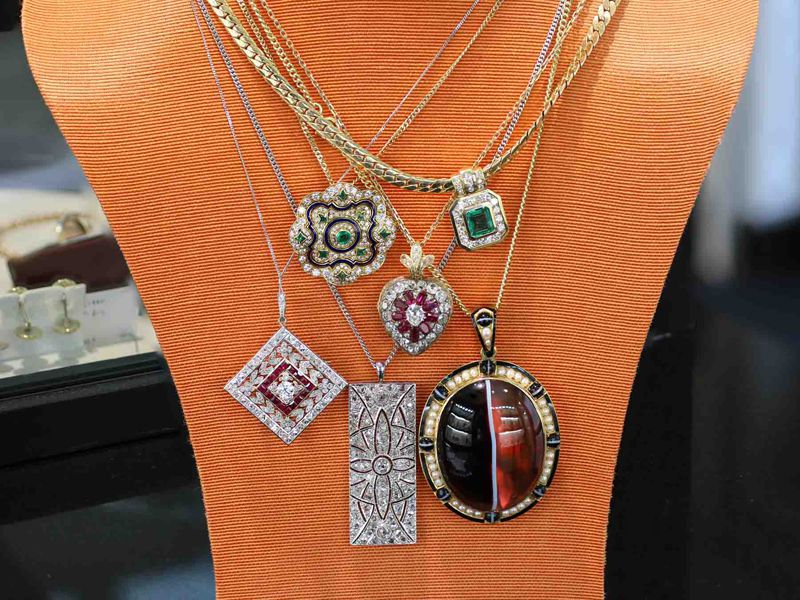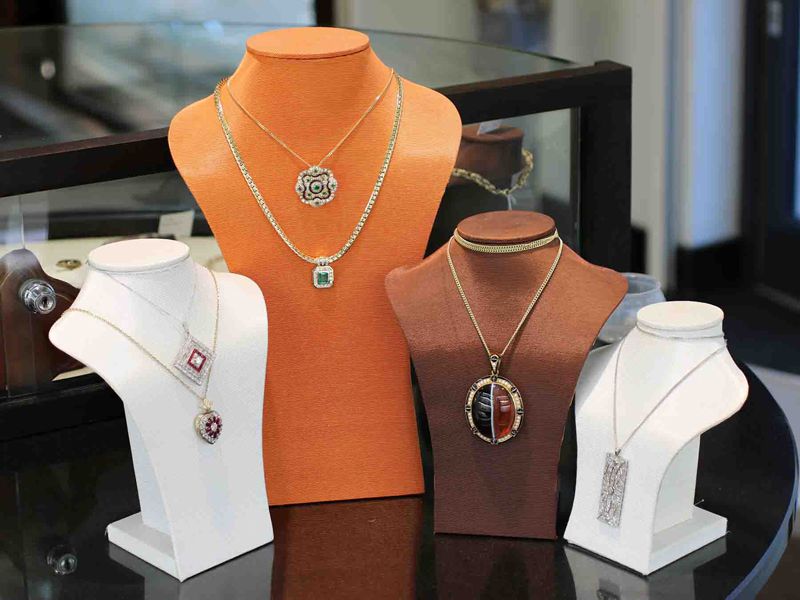 How to Store Pearls
Pearls are incredibly soft, natural stones, which makes them exceptionally malleable compared to most other jewellery. The saying about wearing pearls is 'last thing on, first thing off' because they are so susceptible to damage from harsh chemicals such as those present in lotions and perfumes. Equal care should be taken when it comes to storing pearl jewellery. They may be beautiful and lustrous, but sadly pearls were not destined for the same luxurious display treatment that we've seen so far, as prolonged exposure to the air dries out the stones, leading them to crack easily. Their delicate nature is part of the appeal with pearls, and a well-kept set attains an attractive lustre that is worth the effort. Pearls should be stored in soft cloth bags, separate from other items, as other items of jewellery can – you guessed it – damage pearl jewellery. Don't let this discourage you from wearing your pearls, however, as they actually benefit from getting the air on occasion.
Jewellery Boxes
Storing other items of jewellery is – thankfully – somewhat simpler than storing pearl jewellery. Here at AC Silver, we have a selection of unique silver jewellery boxes and caskets that would perfectly fit the role.
Keeping your jewellery in a box doesn't have to be plain or boring, especially if you're storing valuable antique jewellery. Nothing suits antique jewellery more than antique jewellery boxes – and these examples are all stellar choices for anyone looking to upgrade their storage solutions.
How to Store Your Jewellery When Travelling
Having beautiful items for storing and displaying your antique jewellery is one thing, but when you want to take some items with you, whether you're going on holiday or just looking to have a few items at your fingertips while you're on the go. Snuff boxes and cigar cases are excellent choices for taking jewellery with you wherever you go. Originally used for storing tobacco of various forms, snuff boxes and cigar cases make for stunning antique alternatives to just having such valuable items stored on your person loosely.
Display
When you've spent money on something valuable, or perhaps inherited a significant piece, you may want to show it off and display it for the art piece it is, rather than keep it stored away. Even if you're just interested in having options for utilising your jewellery as something other than an accessory to be worn, there are some very creative alternatives if you're open to having your jewellery in the open air (or if you're feeling very fancy, in a glass cabinet). Have a look at some of our jewellery displays to see if anything sparks joy and creativity within you.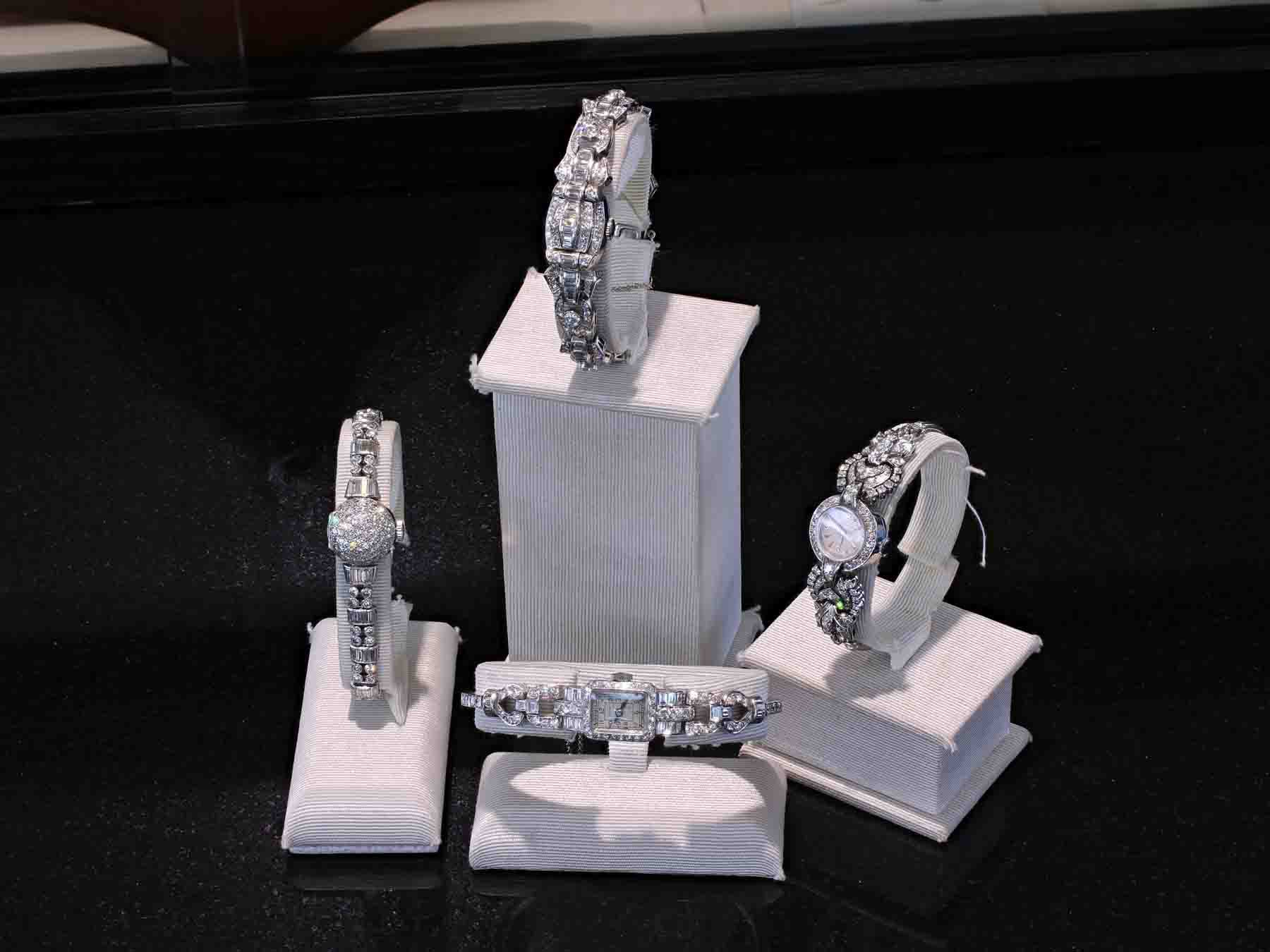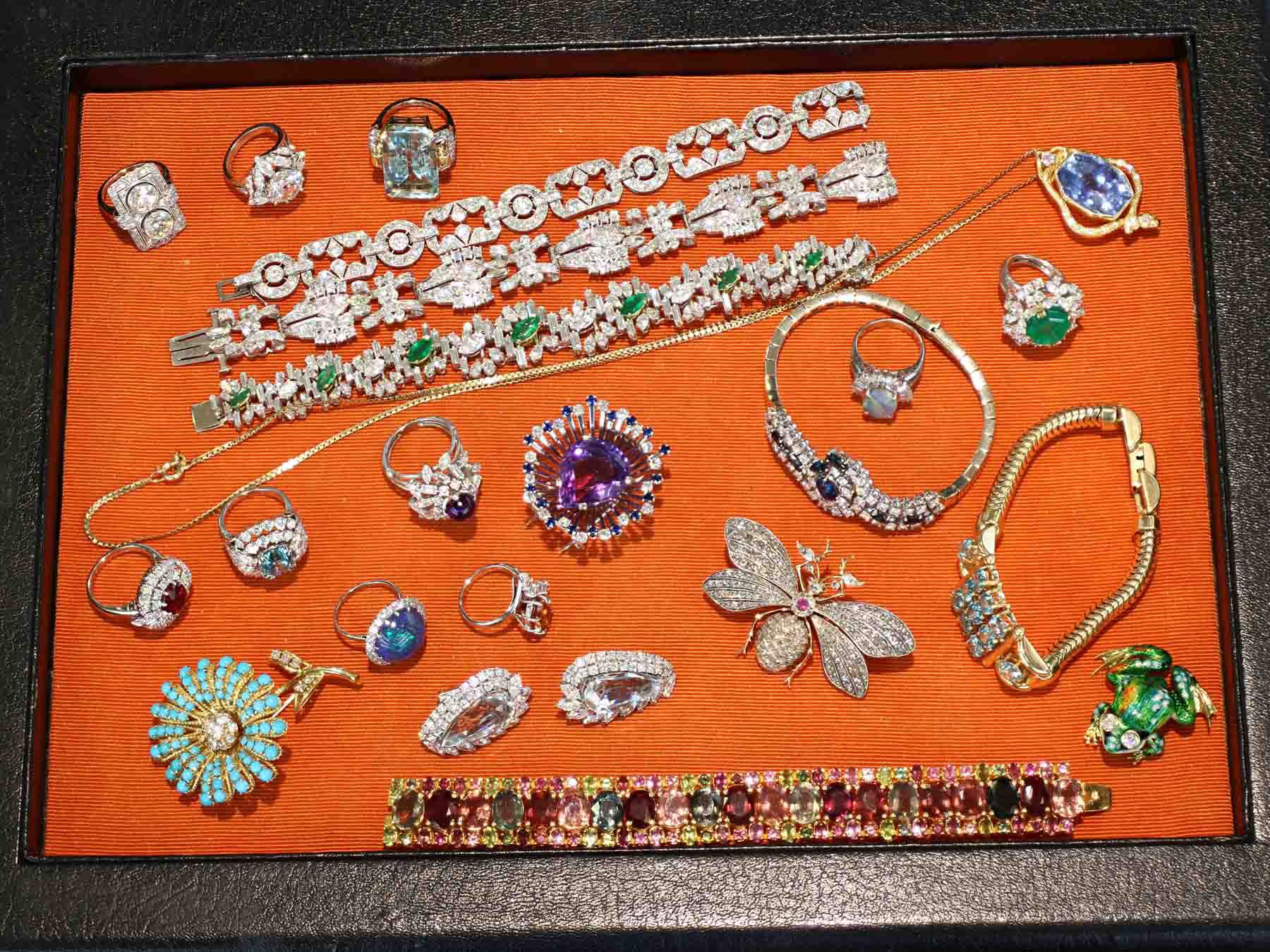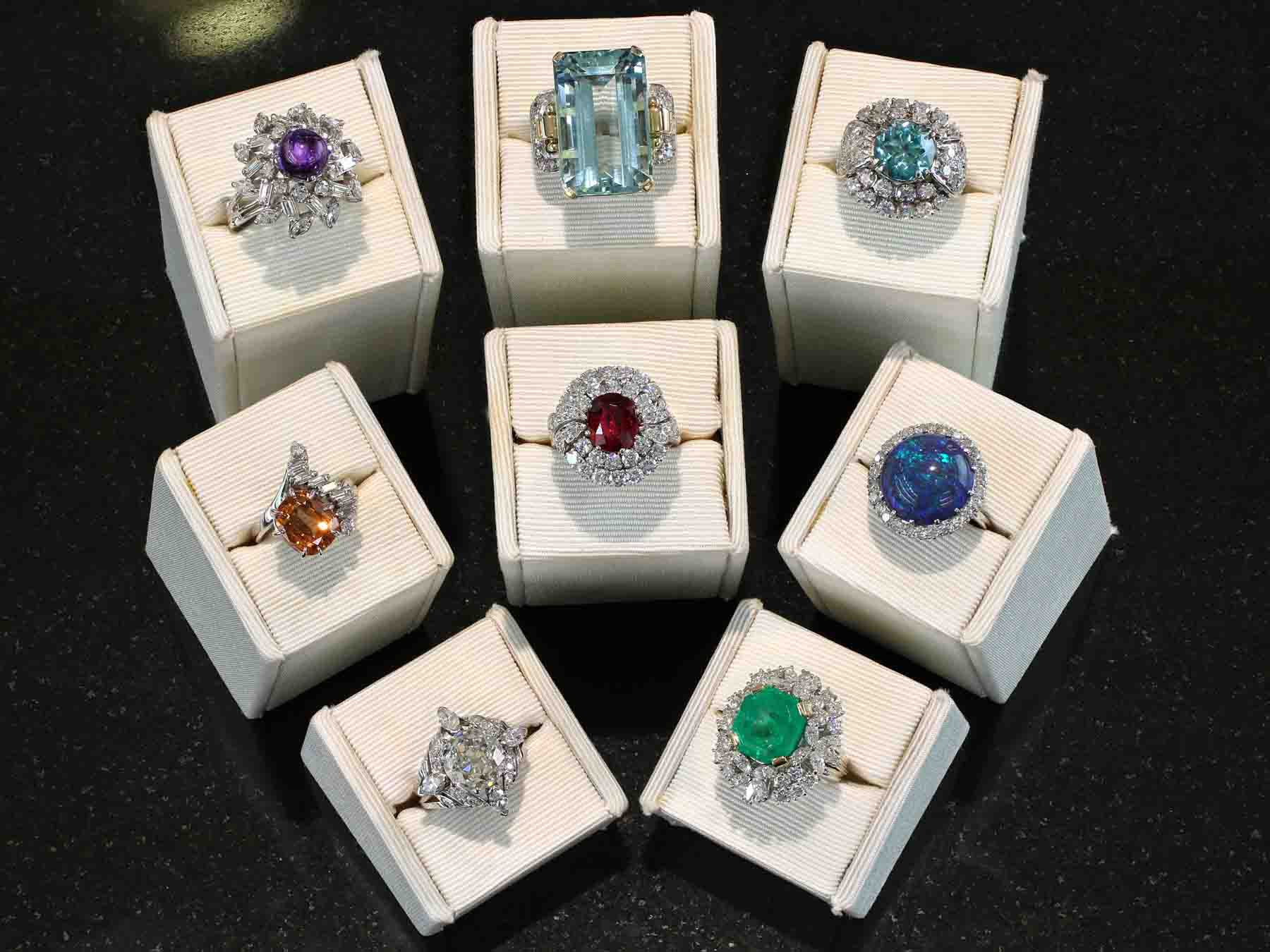 Although finding the best ways to store old jewellery can seem a little daunting, there's no need to panic. Here at AC Silver, we have plenty of options available to inspire you when it comes to storage.