Twice before we've made this journey into the minds of our animal items, and the time has once again come to explore the complex thoughts of these unique little gems. Today, we're going to show some appreciation for the sterling silver side of animal life at AC Silver.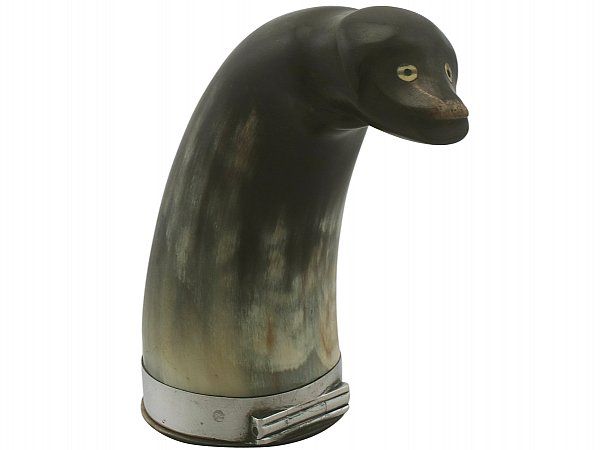 This forlorn little fellow is feeling a little under the weather. His eyes say it all: he's lonely. Once, he was a snuff mull, beloved and used regularly, but those days seem so long ago now. He just needs companionship. On his darkest days, you can find him wrapped in bubble-wrap, sat on a shelf, hoping he doesn't gather any dust. He wonders if people might still like him, even after all these years alone. "Do people even use snuff anymore? Maybe I can be someone's coin case, or even just a beautiful keepsake?"
A wonder from Down Under, this sterling silver emu has a big personality, though maybe it's compensating for its size, standing at only 4.7cm tall. Not one to be tussled with, the emu is an infamously feisty creature. You can find her on coffee tables, dressers, maybe even sneaking onto your desk. Be sure to keep an eye out for her – if she sneaks up on you, you won't know what hit you until it's too late. She can hold her own against any other silver you can find, and she's always on her toes. "What are you looking at? Come down here and say it to my face!"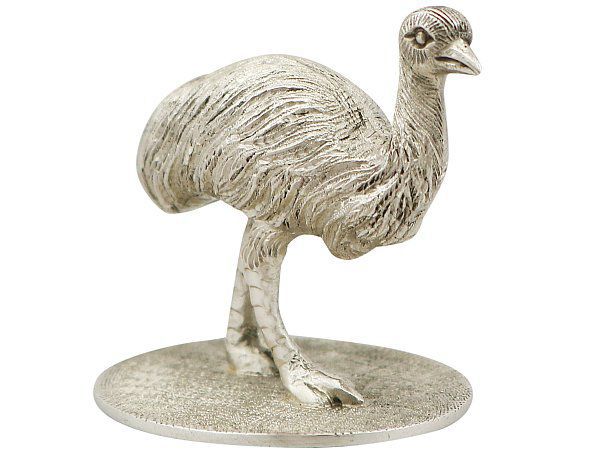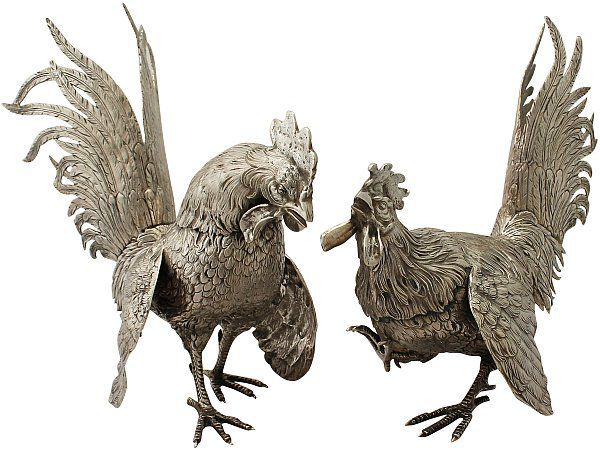 Speaking of feisty personalities, these fighting spirits are more than ready for a round of fisticuffs. Frequently found testing their muscle, they are eager to prove themselves as the toughest cockerels around. If you hear a terrible rumble, a loud crashing sound, and the unmistakeable noise of things breaking, it's probably these two sparring it out each night. One day it's Roger who's the victor, and the next thing you know, Albert gets all the glory. Even when they're not fighting, they're talking about fighting, excited for the next round to start when everyone's gone to bed. "I'm gonna win again tonight," "No, me!" "No way!" "Yes!"
Finishing with a more peaceful, happy soul, this pig is as sweet as the sugar she holds. The wonderful clinking of her silver trotters can be heard clearly on a quiet day as she makes her best effort to find the warmest place in the house. Don't be alarmed if you find her missing her head, she's just filling up on more supplies so she can be ready to face the day. A sow has never been as delightful as this little lady when she's foraging in any debris left out; she especially loves crumbs and scrap paper. "Making a coffee there, dear? Any sugar? I've got plenty, and I love to share."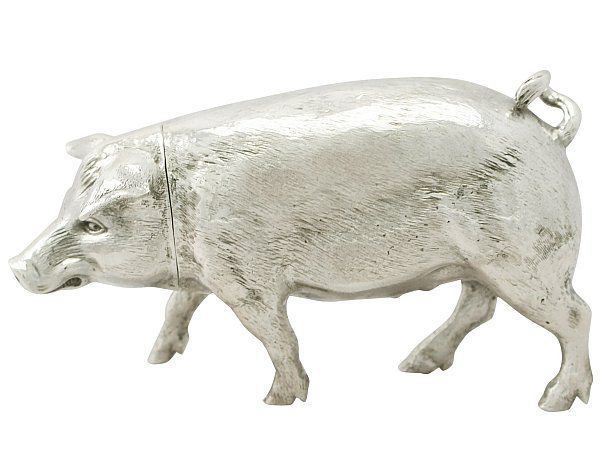 This has been another successful venture into the psyche of the animals we house at AC Silver. It's important to check in on them every now and again, and I'm happy to report that they are all happy and healthy, and hopeful that soon they can find brand new homes so they can get to know new people and homes, and maybe bring a smile to someone's face.