While jewellery insurance isn't compulsory, it is recommended. Jewellery insurance is just like any other insurance you might have. It's something to give you peace of mind – if your ring ever gets lost or incurs accidental damage, then your jewellery insurance should cover it.
Many people think that fine jewellery and engagement rings are covered by their home insurance. Sadly, however, this is often not the case. Therefore, the first action to take is to contact your home insurance provider and check if your jewellery collection, engagement ring and all, is covered under your current policy. If your jewellery is covered, then you're in luck! But, if it isn't, then it might be worth looking into a separate insurance policy, just for your own comfort.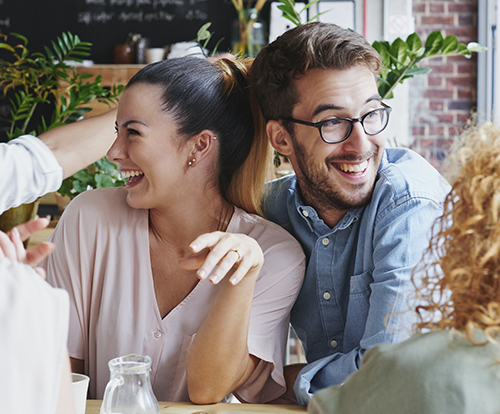 To get an insurance policy on your engagement ring, it's important to keep any receipts, specifically the original purchase receipts, as well as any that you have for repairs. If your fine jewellery was purchased with us, then your documents also will include the invoice and a complimentary insurance valuation.
Insurance for engagement rings can sometimes be included as add-ons to your primary insurance policy.
Things to consider in your Engagement Ring Insurance Policy:
If you are looking to cover more than one piece of jewellery, ask the provider whether it is better to have insurance for individual items, or blanket coverage for your collection.
Make it clear what kind of loss is covered by the insurance.
Is damage covered, or is it only theft that is covered by the policy?
Does the policy cover your engagement ring when you travel?
Make sure to ask the insurance provider what you'll need if you were to make a claim, then create a checklist for yourself- preparation is key.
Other Alternatives to Insurance
Perhaps you don't feel that insurance is necessary. If not, it is wise to take precautions in order to protect your jewellery.
Store it carefully and securely, for example in a solid jewellery box with enough compartments.
Clean it regularly, and keep an eye on its wear and tear.
If you lose or gain weight, it may be worth considering getting your engagement ring re-sized, just to prevent it from slipping off your finger.
You should also consider leaving your engagement ring somewhere safe if you're planning to go somewhere that you might lose it, such as the beach. If your work involves extensive handiwork, this is also a reason to think about leaving your engagement ring behind.
So, if you are covered or not, it's always best to play it safe when it comes to your valuables. If you do decide to insure your engagement ring, you know now how to go about it. Hopefully, this guide has helped you decide whether you or not you would like to insure your engagement ring.