Unless you have adopted the technique of scooping or perhaps picking at food with your fingers than you will certainly have some form of cutlery. Now if you know anything about AC Silver, you will be aware all of our 'cutlery' attention is focused on silver cutlery.
In fact, you might get to the stage where you have almost too much cutlery and you're unsure of how to store it. Do not fret as you have many options:
1. A traditional cutlery drawer, with separate compartments for spoons, knives, and forks. If you still want to scurry away your cutlery in drawers, have you thought about using a deeper drawer, and organising your cutlery vertically.
2. Caddy or container that can be moved around. This could be a utensil holder or perhaps something with more compartments, so as to create different sections for the various flatware and cutlery.
If you are fortunate enough you may even find our self a travelling container for your cutlery, as seen with this 1720s shagreen and silver example.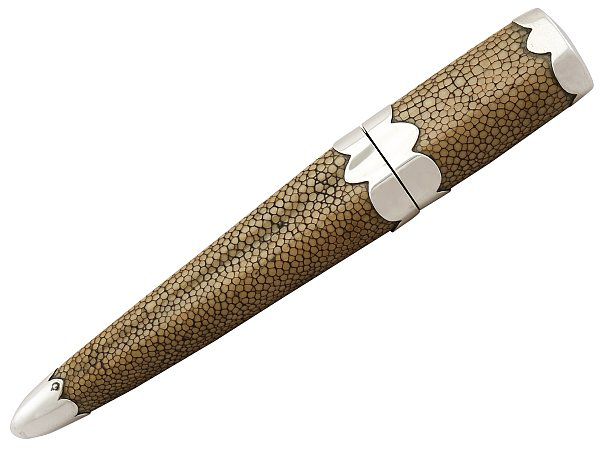 3. When you buy a set of cutlery, the set can often come provided with a box specifically made to fit the flatware, this is often called a canteen box. The size of the box correlates to the size of the service. So, it might be quite a decent set, in which case there may be multiple drawers in the box. Or, if the set is more modest then the box might be more simple, with just a single inset in which to store the service.
4. When a cutlery set doesn't come with its own canteen box, we've found that cutlery rolls are often good substitutes. A felt cutlery roll not only protects the items in storage but also significantly reduces tarnishing to silver cutlery.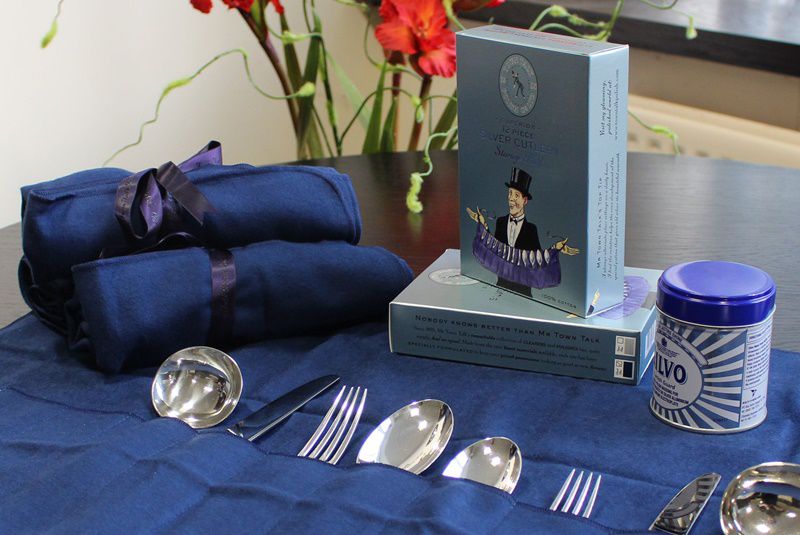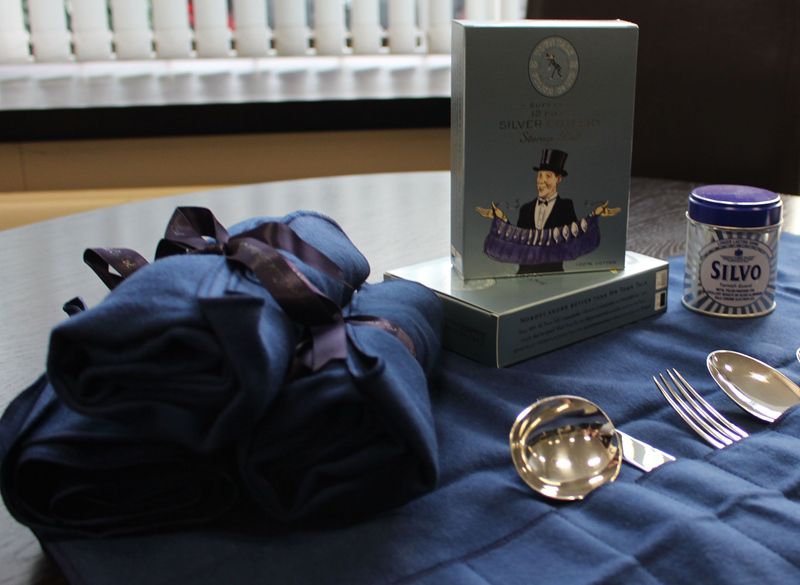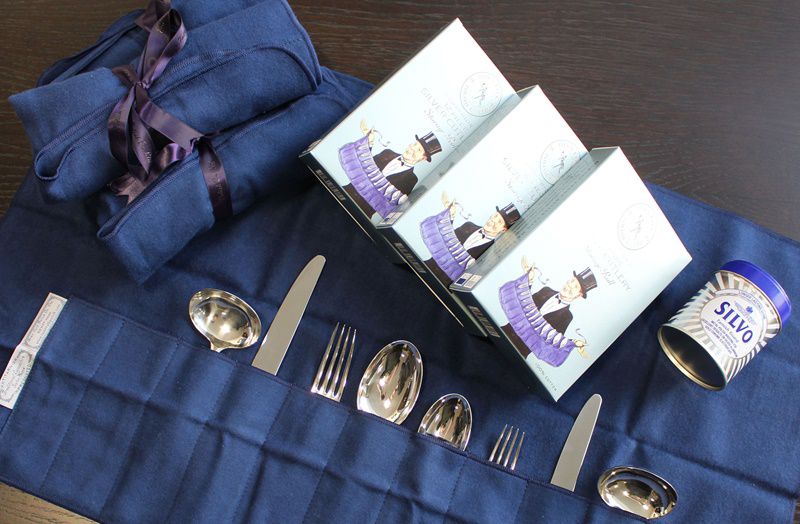 Those are only but a few suggestions for cutlery storage! Perhaps you've found another way of storing your cutlery, or maybe you already have a unique storage solution – if so do share with us in the comments below.