Second in popularity to the iconic solitaire, halo set diamond rings are a fantastic option for an engagement ring. They are perfect if you're looking for something which makes a statement- and they don't have to put you out of pocket. They bring a dazzling sparkle and a huge looking diamond; features that any would-be fiancé will swoon over.
Their 21st century popularity could be somewhat put down to celebrity influencers. Big names such as Olivia Wilde, Carrie Underwood, Jennifer Hudson and Kelly Clarkson all received engagement rings in this style. So there's definitely something about the halo setting that's taken the world by storm… But just what is it that makes these rings so special?
The Design…
The unique design of the halo setting allows the central stone to really pop. These rings feature a large central diamond, surrounded by a 'halo' of smaller (normally pavé set) diamonds. The halo of diamonds sparkles magnificently, while drawing attention to the main central stone.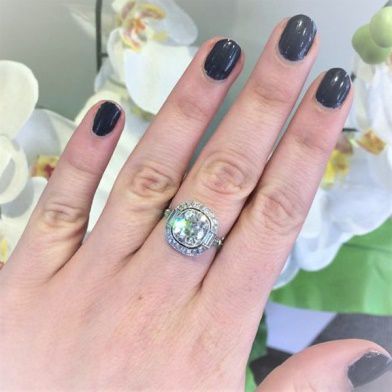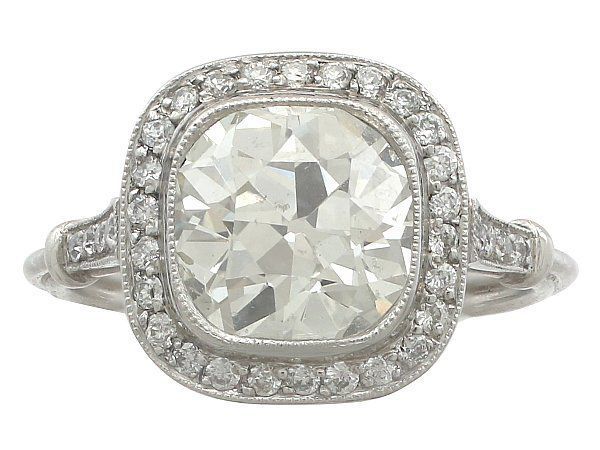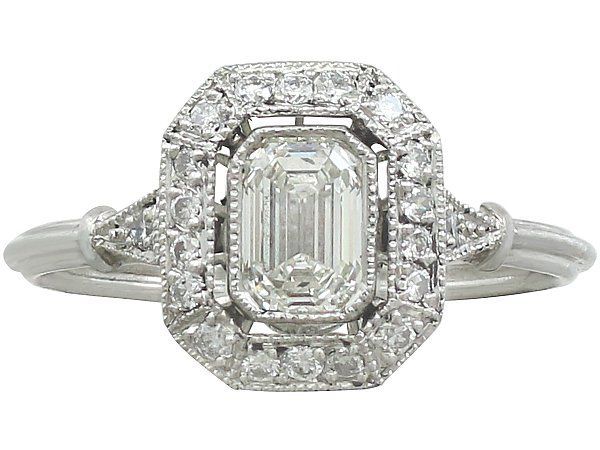 Although many examples feature a clean, plain band, it is also common to see halo rings with pavé set diamonds in part of the shank. Pavé, from the French "to pave", means to closely set small diamonds together; creating a continuous sparkle. If you come across halo rings featuring diamonds on the shank, you will notice that there is always an even number of diamonds on either side.
Although it is most common to see this style created with diamonds, other colourful gemstones can also be used. If you are looking for a striking style, you could opt for a different gemstone around the edge of the ring, or as the feature stone. This gorgeous pink sapphire cushion cut halo ring is a brilliant example of this style.
The History…
Early versions of this style can be traced back to the Georgian era. At this time, examples would feature small diamonds or pearls as the 'halo'.
Fast forward through time and we find ourselves at the Victorian era: during this period the halo style was still going strong, often mimicking the shape of a flower, with bright, triangle cut gemstones surrounding a centre stone.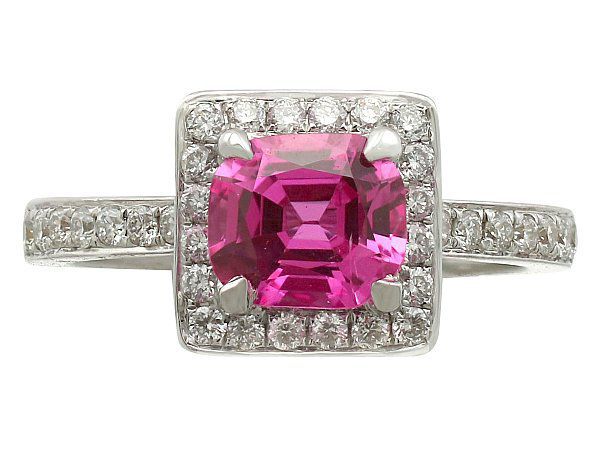 It wasn't until the 1920s however, and the dawn of the Art Deco era, that halo engagement rings as we know them today began to grow in popularity. During the 20s these rings would mainly feature round or cushion cut diamonds. They would most commonly be crafted in white gold or platinum, with a clean, chic and quintessentially 'Art Deco' finish.
It is this modern looking Art Deco style that has maintained popularity until the 21st century. Perfect for those who have a love of all things vintage, but also like a modern edge.
The Benefits…
Besides the stunning aesthetic, halo engagement rings have many pros and we can definitely see why they're so sought after!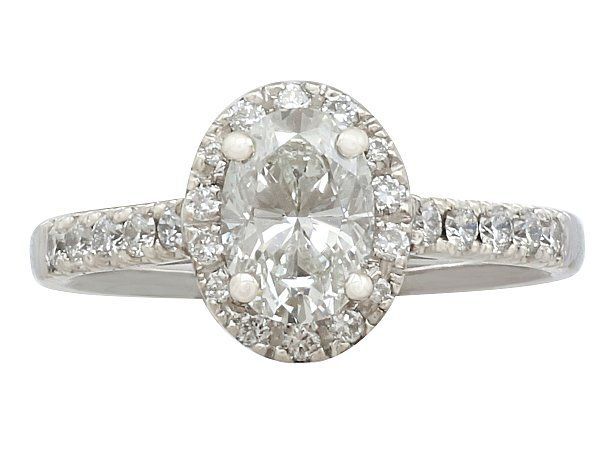 Size – The style maximises the appearance of the centre stone. Even diamonds less than 1 carat can look up to half a carat larger in this stunning setting. Not only will the centre stone look larger, but its sparkle will also be increased by pairing it with the pave set halo.
Value – It goes without saying that with a halo engagement ring you get more than your money's worth. The stone will appear large but the whole ring is likely to be cheaper than a solitaire with a similar effect.
Variety – If you love this style but prefer something a little out of the ordinary then worry not; halo rings can come in various shapes and diamond cuts, such as this stunning oval brilliant cut ring… You could follow in the footsteps of actress Katherine Heigl and opt for a pear cut halo engagement ring. There's certainly something for everyone when it comes to this timeless style!
Browse our full range of halo engagement rings here.