Starting your Silver Spoon Collection
There are so many different designs of spoons that it's hard to know where to start with your collection. If done cleverly however, you could turn your hobby into a money maker. If you're looking to take this up seriously you'll be glad to hear that spoons have been produced in very large quantities, have a rich and long history, and are readily available to the collector. Collectable spoons can be found from as early as the 14th century, with anything from the 17th century onwards still being easily affordable. Typically the earlier the piece the more expensive it will be. Before beginning your collection it is best to start researching and thinking about how you might want to collect; do you want to collect by date, maker, origin or type?
Collect by Date
Upon researching different periods you may find that you are drawn to a certain style or era that you would like to concentrate on. This can be done in two ways: building a collection representing the period or collecting the date letter for every year within that period- the latter of which can be quite a challenge! You may run into certain issues such as the rarity of pieces from the earlier periods. The 19th century would of course be a lot easier. See our British silver hallmark page to help you further with identifying your collectors' items.

Still not sure about collecting by date? Let's consider it more generally, if you're looking to collect early sterling silver spoons you could opt for anything pre-1720. Anything which is 100 years old is classed as antique and when it comes to spoons, age equates to value. Of course, this will mean that antique spoons will be more expensive to collect. Finding the right one with the right price tag however, could see you with a very handsome return. But perhaps you would prefer to collect by origin?
Collect by Origin
Personally I have a few Newcastle silver pieces due to my Northern heritage. What a lot of people choose to do is collect from the town or region in which they live or where they were born. This can be very interesting as it helps you to learn about your local area and get an insight into its history. I would urge all amateur collectors to get down to their local antique markets to help get a feel for what they are looking for. I would also recommend investing in a hallmark book to help you identify what marks you are looking for. Until then, see our help and information pages for hallmarks and assay towns.
Spoons originating from highly collectable provincial centres such as Leeds and Norwich generally fetch high prices due to the fact that they would have been crafted pre 1700. Other provincial spoons which are more readily available are those of Scottish and Irish silver these were crafted up until mid-19th Century).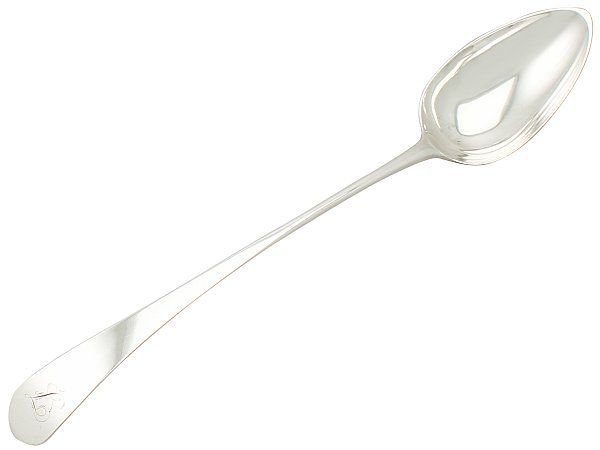 There has been an increase in collecting items from assay office towns such as Chester, Newcastle, Exeter, York and Glasgow- silver from these places has become highly sought after. You may find it difficult to collect flatware produced in Birmingham and Sheffield as there was little made before mass production took hold in the late 19th Century. However, perhaps specialist areas within these towns could be a way around this along with other major assay office towns like London, Edinburgh and Dublin. As you continue to research you may be drawn to the designs and style of a particular maker, therefore building your collection around their work might be your preference…
Collecting by Maker
Certain makers can fetch a lot more than others, simply because of their reputation and skill. Each maker can add something different, bringing their own original twist to a design. Some makers which you may have heard of in relation to highly collectable and outstanding silver include the renowned Paul Storr (or Chawner & Co.) See our collector makers page for help in this area. My personal favourite is Hester Bateman whose story is a must for history lovers. If you're looking to make money from your collecting, be sure to start by searching for rarer and highly collectable makers. Another avenue could be collecting by form if there is a particular pattern you may have fallen in love with…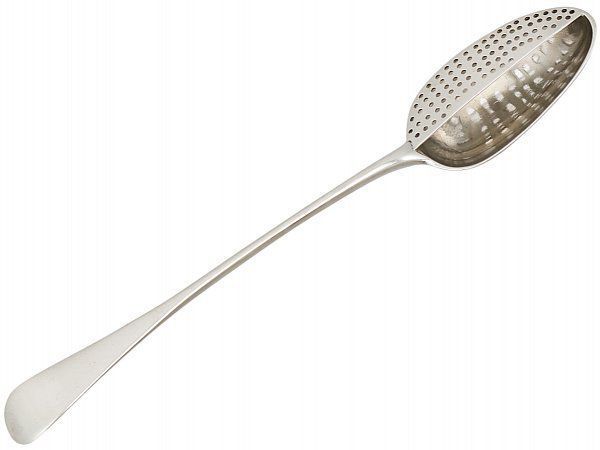 Collecting by Pattern
Each pattern and variety of antique spoon is steeped in history. My personal favourite is the Trefid spoon .This type is linked to the first spoon that was made for eating and its design has developed over the years to feature beautiful ornamentation (the lace back for example). By concentrating on a single pattern you could even form a full canteen. This would not only be a joy to collect, but would also cost less than you might pay for a full canteen elsewhere – this does not necessarily apply in all cases as it does depend on the pattern in question. It is said that the ultimate collection is of course the 'Apostle spoons', which includes thirteen different types of spoon. Here is our page on flatware patterns to help you decide on which you may want to start collecting. There is one more way of collecting silver spoons: types…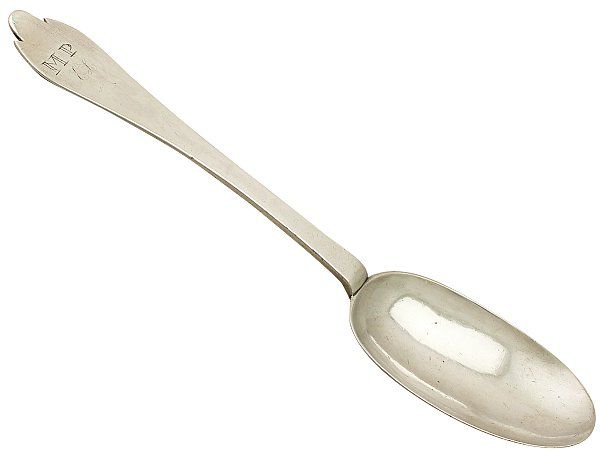 Collecting types
One type which has seen quite a considerable increase in popularity is the Caddy spoon, the history of which is very interesting. These can be quite expensive; however it really depends on the era you are buying from. Caddy spoons would certainly make for a very diverse collection. Other types which are not as expensive to collect and quite easily found include condiment spoons. Basting spoons on the other hand are a fairly expensive type, but they are easy to find and make a great addition to any collection. Other rarer types include mote and medicine spoons.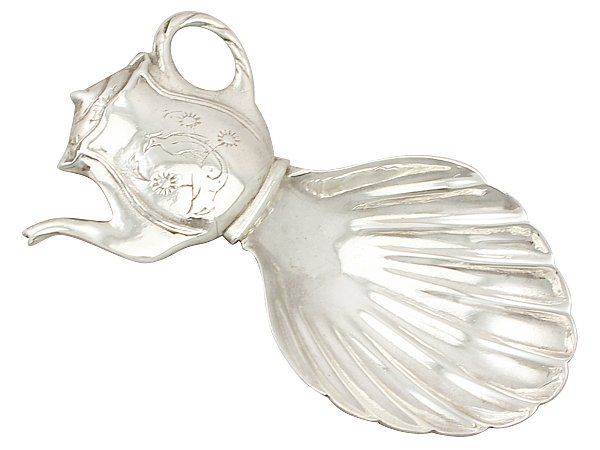 I feel that the silver spoon can be taken for granted, but by looking into collecting antique silver spoons and seeing how their shapes and patterns evolve can help us learn so much about the past. Spoons are classic pieces of flatware which are used every day, but this item made in silver showed stature in older days. Why would you start to collect? For love of history, patterns, makers or for good old fashioned sentimental reasons? Please do share your finds with us and let us know what you have become a collector in!