According to statistics within Britain, most people do not feel adulthood begins until the age of 29; with more 'young adults' staying at home with their parents, wanting to travel the world and being unenthusiastic in their career planning.
I personally like to keep up to date with statistics and as I am now 30 I felt it was time to advance to becoming a fully-fledged adult. While browsing the statistic list on my desk, it became apparently that I am missing one of the important steps people associated with this process – having a child or in my case a serious pet. So with this on my mind the only rational choice was to turn to the internet and start looking at animal shelters, reading description after description of beautiful animals, from cats to donkeys. It was at this point my mind wandered and I realised maybe I have been writing silverware descriptions incorrectly, I asked myself "what would it be like if AC Silver was an animal shelter?"
Meet our Adoptable Friends
Doris:
Doris the duck is a lovely creature who has a playful nature in true waterfowl form. As Doris grew up an orphan, without knowing her maker, she is looking to be filled with the sweeter things of life. She can be a little mischievous and can hide some of your trinkets, however don't let this put you off as just check under her wings and you can retrieve them from her secure hiding place.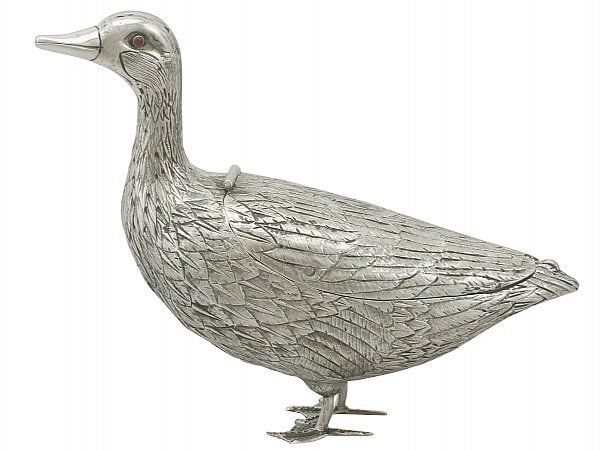 Yegor (Cyrillic: Егор):
Yegor is a majestic elephant, with noble roots to the Fabergé family creating a rather strong heritage. Due to his origins in Moscow, Russia he is quite headstrong however with a quick sweep of his trunk he is transported back to his days frolicking in the river. Although an elephant comes with a reputation for size, this gentleman has an endurable, intermediate stance. Think you have a place for Yegor in your home?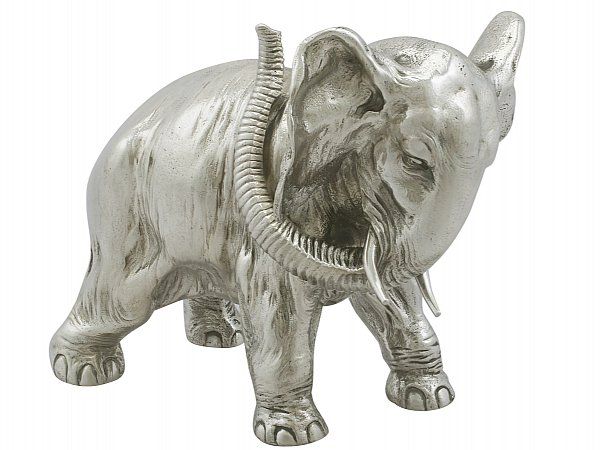 Leon and Noel:
Leon and Noel are cockerels with a purpose to fight. This has been a traumatic time in their lives and they are looking for a safe environment to concentrate on their recovery. Leon is the more domineering of the two and it is true to say boys will be boys, and with loving brothers like these it's not always possible to change their instincts. Due to their strong family bond they are looking to be rehomed together – do you feel you can offer these boys a new start?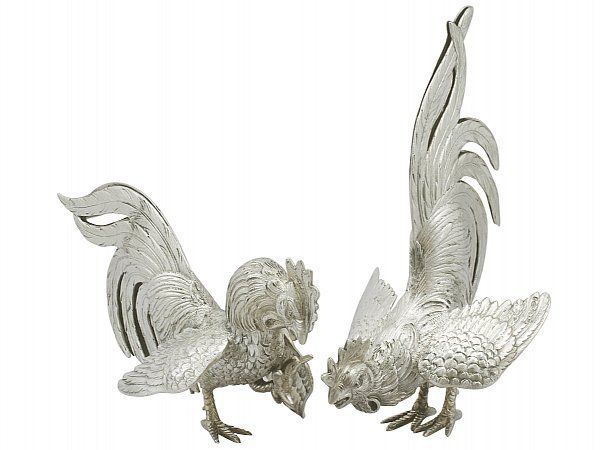 Maid Marian:
Marian is a true damsel in distress, this little lady is new to us and in need for some tender loving care. She has been give plenty of room to grow and is large for her type, however she is rather shaken up but she could certain spice up any adopter's life. If her snarling features don't put you off and you are willing to help her live happily ever after, let us know.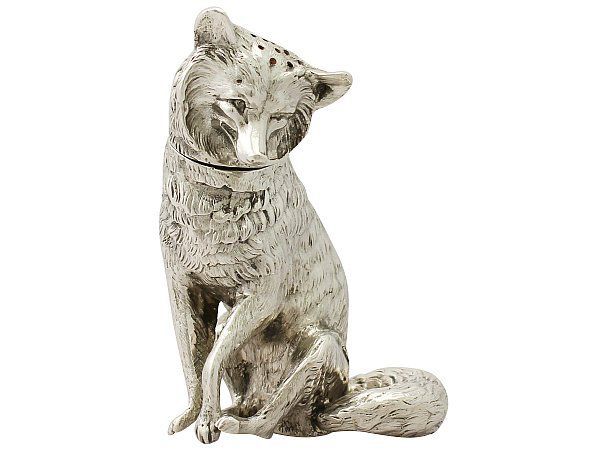 Harry and Bess:
Harry and Bess may be the most loving couple you may ever come across. Celebrating their diamond anniversary twice over, these two are inseparable, and who knows how far they have truly come. Their European heritage makes them down to earth and they are both happy performing their classic daily duties just as much as the younger generations. They are looking to be taken as a pair so that they may continue their journey together, is there anyone who can offer them the free range home they deserve to retire into?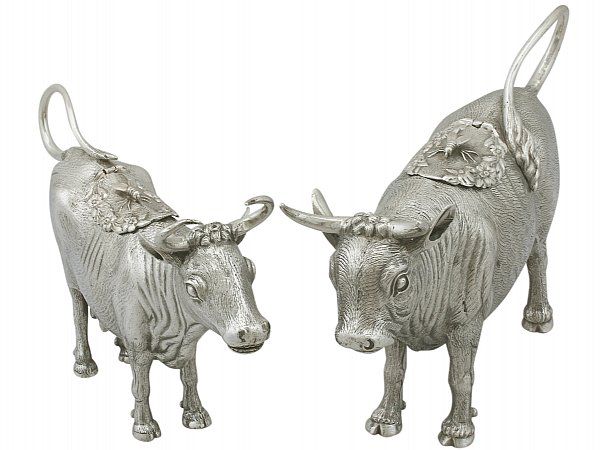 More to come…
Don't see anyone you like? We have many more candidates to add profiles this is just a small selection of our animal related pieces.
Also I feel I should confirm, they say an old dog can't learn new tricks, but all of our antique and vintage animals are able to be renamed without inflicting any distress; we encourage people to name, use and display their silverware as they deem fit. We also always welcome updates and pictures of rehomed friends.