Alabaster and Wilson Ltd.is a prestigious fine jewellery company based in Birmingham. It was co-founded in 1887 by Arthur Alabaster and Thomas Wilson. The company has been operating for over 129 years, making them one of the longest running family businesses in the UK today.
Royal Jewellery
The company was recently commissioned by Racing Post to create a piece especially for Queen Elizabeth II's 90th birthday. Alabaster & Wilson Ltd. was chosen to create this piece due to their reputation for creating exceptional items of fine jewellery, and notably equestrian themed pieces, which they have been producing for over a century.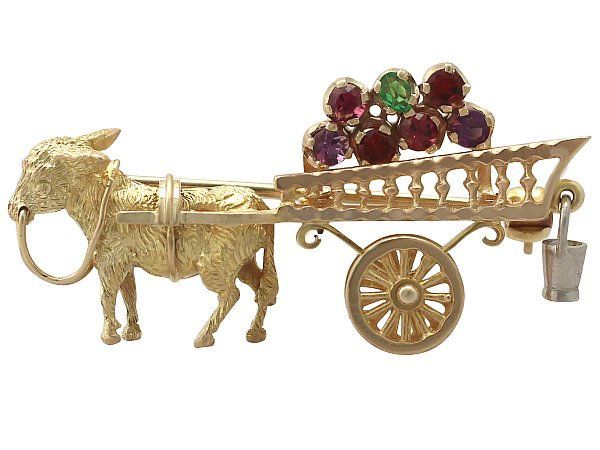 c
The brooch was created specifically for the Queen and modelled on a famous portrait of Fred Archer- a jockey who won the Prince of Wales Stakes in 1879, 1881, 1883 and then went on to be dubbed Jockey to the Prince Edward of Wales (who later became His Majesty King Edward VII).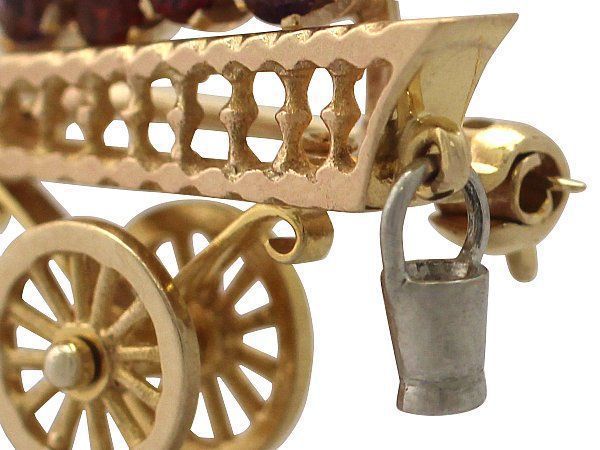 The goldsmiths of Alabaster & Wilson decided to create the brooch in a traditional 19th century style, to suit both the subject and the recipient. Fred Archer is even portrayed wearing Her Majesty's racing silks, in tribute to her support and patronage of the sport, in particular the Royal Ascot.
"Our family has been creating the finest jewellery for four generations, and there's no higher honour than to be asked by the Racing Post to make this gift for the Queen."
Here at AC Silver we are fortunate to be able to offer our customers two stunning examples of fine vintage jewellery by Alabaster & Wilson Ltd. – one of which is modeled in the charming form of a donkey and cart. It is in keeping with the company's reputation for creating exceptional equestrian themed pieces.
This 9ct gold Donkey and Gemstone laden cart would make the ideal Christmas gift, owing to the Donkey's crucial role within the nativity story – celebrated in the well-known hymn 'little donkey'.
This piece of fine jewellery created by Alabaster & Wilson Ltd. features the company's signature – a small 18ct white gold bucket.
The second piece we are able to offer by this prestigious jewellery maker is a highly decorated market stall, complete with an abundance of gemstones mimicking vivid fruit! This piece also includes the company's signature 18ct white gold bucket.
For any company, being commissioned to create a piece for Royalty is the greatest honour that can be given. To be chosen to create an item of fine jewellery for Queen Elizabeth II's 90th birthday furthermore, is as near to the Royal Seal of Approval as a family jewellery company could ever hope to achieve!