Here at AC Silver we have wonderful collection of luxury gifts for men. Our range includes impressive examples of silverware as well as antique and vintage watches, cufflinks and signet rings.
If you are looking for a special piece for an even more special event, or perhaps looking to treat yourself to an extraordinary investment item, we are sure to have something to suit you! We have an array of unique gifts for men, from high end luxury watch brands to 9 carat gold cigar cases.
Of course, luxury items don't have to cost the earth, but if you are looking to indulge in expensive gifts for men in your life, then we have a great range of choices for you.
We have put together a small buyers guide to give you a little help and inspiration about what to buy that special gentleman in your life!
The Connoisseur
Husband / Boyfriend Gifts
For the Connoisseur, only a gift of the finest quality will do. Whether that means a fabulous vintage whiskey, a hand rolled cigar or an incredible antique watch, we have many pieces which would delight. Buy him something magnificent and worthy of bragging rights and you'll be in his good graces forever!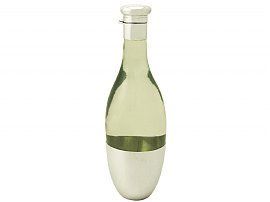 Victorian Glass & Scottish Silver Flask
The Modern Gentleman
Dad Gifts
Gifts for the modern gentleman should always be focus on excellent style and a sophisticated taste. Here at AC Silver we have a fantastic selection of items for those who love to look sharp.
Signet rings are the most fashionable men's accessory of the season, and we have a wealth of handsome examples here at AC Silver. These pieces have become synonymous with masculine fashion and have a distinctive style which compliments any outfit.
The Traditional Chap
Grandfather Gifts
Craftsmanship and historical significance matter to the 'Traditional Chap'. He is always on the lookout for a sound investment, such as the right piece of antique silver or mens' accessories.
If he's truly old school, a smoking compendium would make a fantastic gift. Even if the smoking days are long gone, the compendium would look superb on display in an office or on his desk. It is sure to draw the compliments which he'll relish.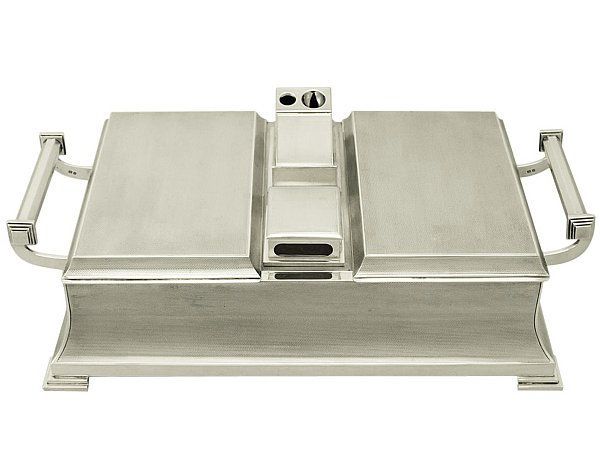 For the traditional chap with a military background, we have many exceptional pieces of silverware featuring military figures; brooches, campaign hip flasks and cutlery sets which would've been used in the battlefield by serving officers.
These pieces are genuine historical artefacts which would please any military buff or hobbyist. They would no doubt be a talking point and impressive centrepiece in any home or office.
The High Flyer
Brothers Gifts
We all know a man in our lives who works tirelessly, and deserves something extra special to add a little luxury to their day. This could be a piece to display in their home or office, or a an incredible item to wear every day.
Luxury watches are the immediate choice for the gentleman who has to look his best every day. We have a stunning collection of antique and vintage watches from Longines, Tag Heuer, Omega and Rolex, as well as antique pocket watches and accompanying chains.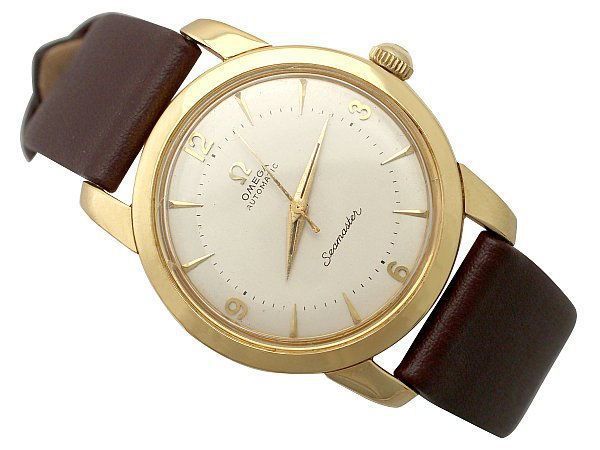 Vintage Omega Seamaster Watch
We hope that our guide to mens' luxury gifts has been illuminating and tantalising, and that you find the perfect piece for your own modern gentleman or traditional chap! Of course, if you happen to be reading this and find a little something for yourself on our site along the way then that's an added bonus!