Aqua-what?
There are many reasons why you should love aquamarines and trust me I will list them all for you but the very first one has to be the gemstone's name itself, I mean "aquamarines", what a great word, sounds so fancy, right? Unsurprisingly, the word aquamarine is derived from the Latin (most fancy words do…) "aqua" meaning water and "marina" meaning sea, so aquamarine basically means sea water. And what a perfect name for a gemstone which colour resembles the sea (the Mediterranean sea, not the North Sea, DEFINITELY not the North sea – no-no I'm not bitter and missing my favourite sea at all…) Aquamarines are indeed all sort of blue-ish colours, colour that can range from very clear to a greeny-blue.
Fun fact about aquamarines and their colour – well, not sure how "fun" you'll find it so let's just call it a "fact" – in the 19th century the most popular and desirable colour for an aquamarine was sea-green whereas nowadays it would be dark blue or sky-blue! Hey, I don't mess with my fun facts…
Aquamarines are a type of beryl and they are dichroic, which basically means the colour will change depending on the angle it is viewed from. It indeed appears blue or colourless when you switch angles. If you have any aquamarine jewellery in the house, give it a go, it's quite fascinating. I have tested (and demonstrated) this theory with our fabulous aquamarine and diamond pendant – the perks of working in a jewellery shop!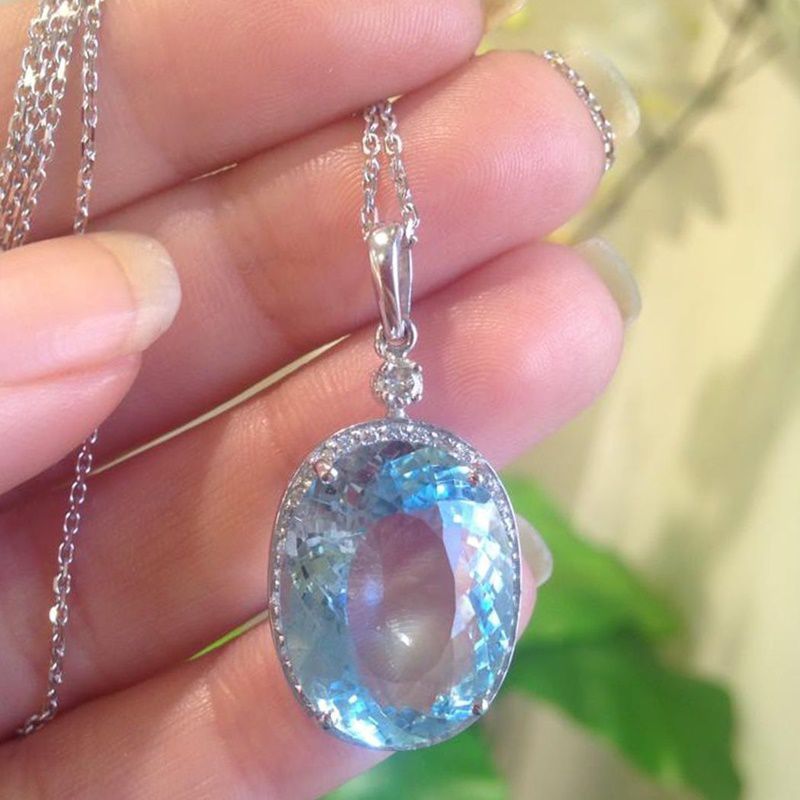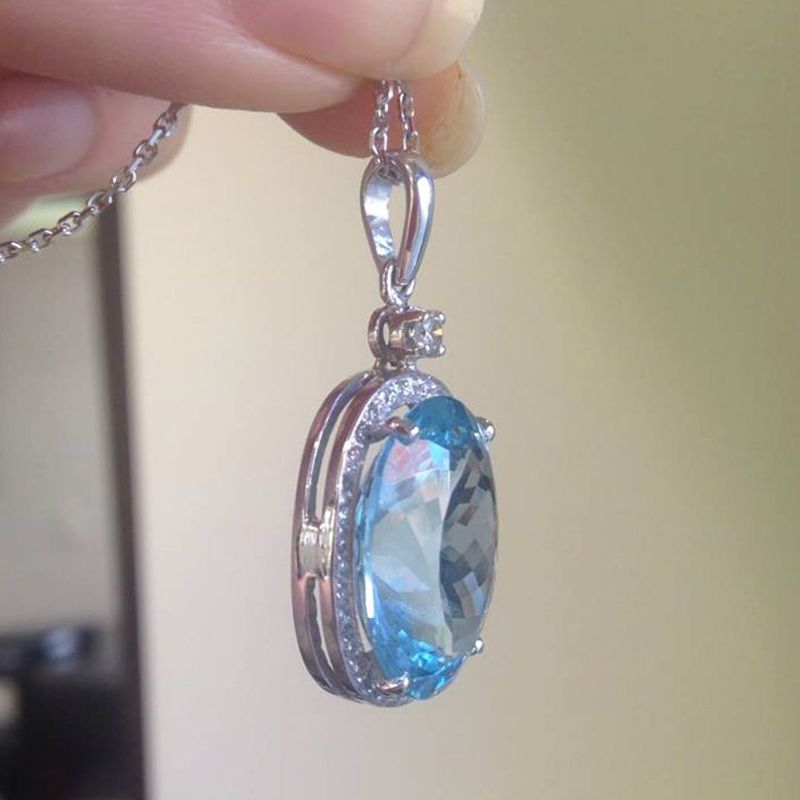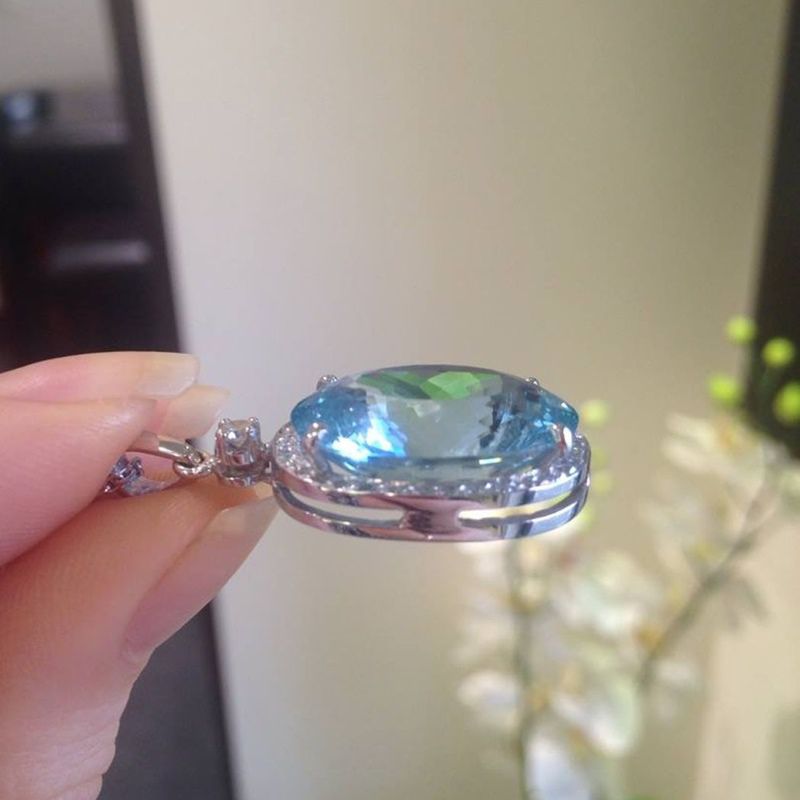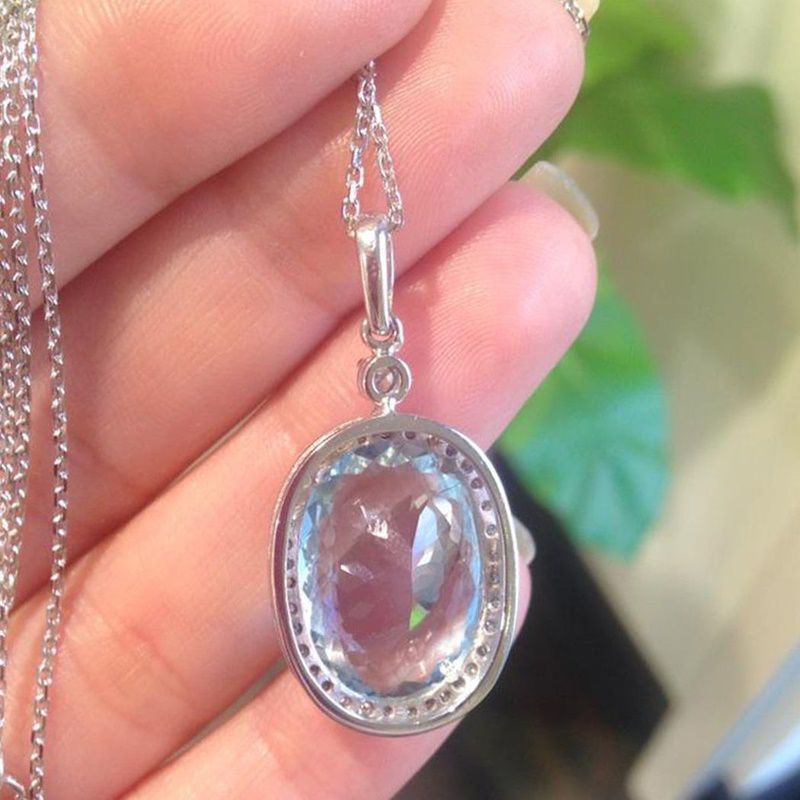 So, where can aquamarines be found?
The majority of aquamarines are mined in Brazil. They are also be found in Russia, Afghanistan, Pakistan and India. Madagascan aquamarines are particularly dark blue in colour. Some of the most recent excavations have been in Nigeria.
Aquamarines, gemstones of the sea
The connection between aquamarine's colour and its name have made it a true gemstone of the sea, it is therefore considered as bringing protection to sailors and anyone who travels on a boat for that matter. Aquamarines are also believed to bring faithfulness to a young married couple and guarantee a happy marriage. They are also a symbol of courage and friendship, making aquamarine the perfect gift for many occasions.
Aquamarine is the "official" present for a 19th wedding anniversary.
Aquamarines in antique jewellery
Aquamarines' delicate colour and appearance made them the perfect candidates for elaborate early 19th century floral or other cannetille parures (cannetille is very close to filigree defined as "a gold or silver thread with a spiral twist". Parures are matching sets of jewels). In most of these cases the gemstones were backed with foil to enhance their colour and brilliance. This is why you will be able to see a lot of Belle-Epoque aquamarine parures, with very feminine and intricate designs, some truly majestic pieces!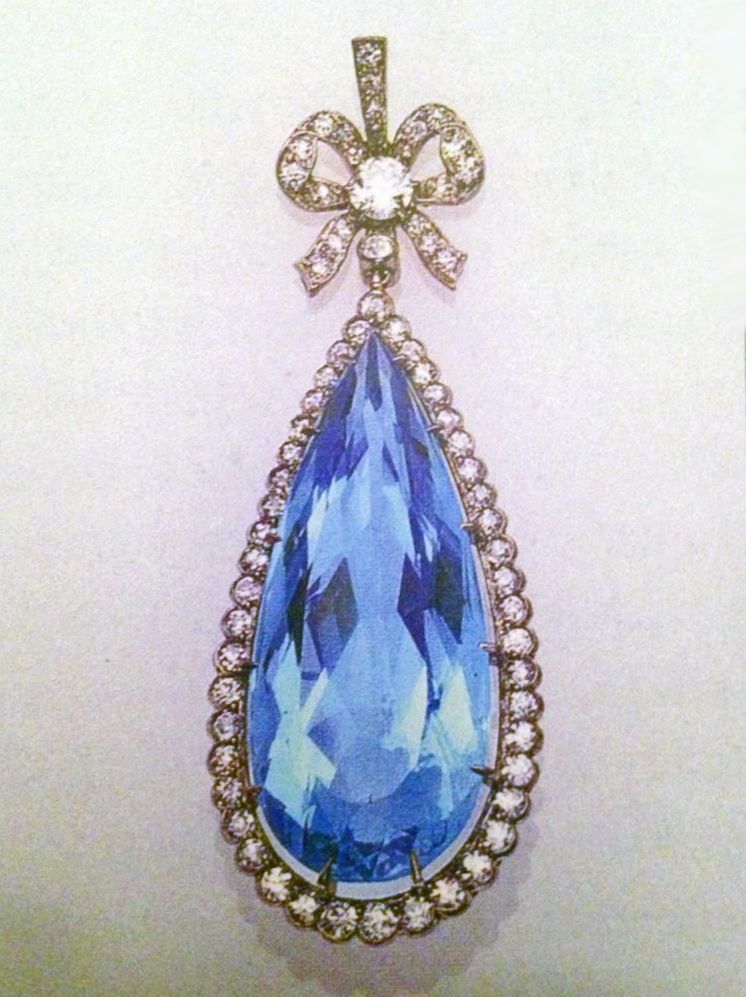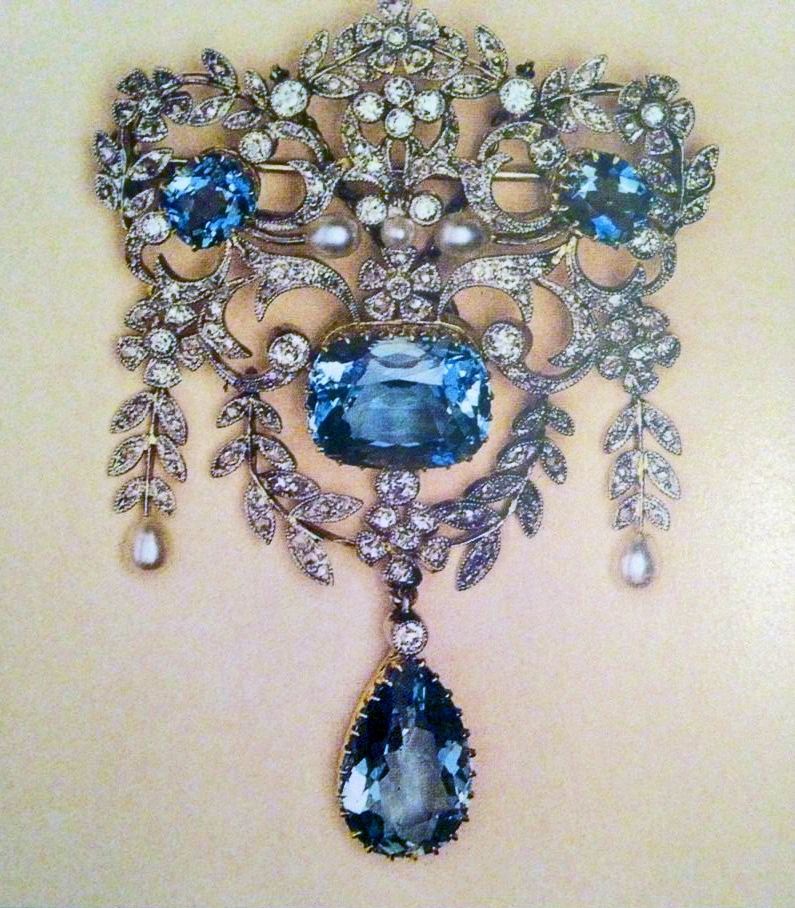 In the 20th century however, it was discovered that by heat-treating an aquamarine its colour could be intensified, which meant no need for foiled-backs anymore! This is how aquamarines ended up being widely used in Art Deco jewellery and other Retro styles, resulting in some fantastic pieces, using aquamarines to their advantage with all sort of step cuts.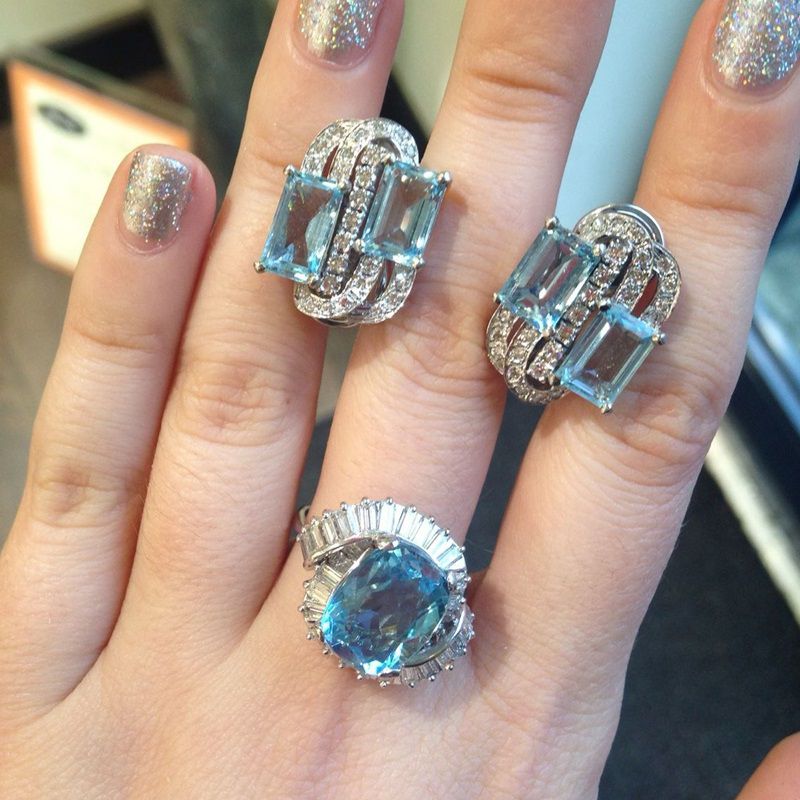 These earrings and dress ring are a great example of aquamarines in Art Deco jewellery
Step cuts are indeed one of the most popular cuts for aquamarines: the fact that the table facet is parallel to the length of the gemstone enhances the intrinsic colour. If you come across what you think could be aquamarine, beware of its similarities with blue topaz or synthetic blue spinels, which are a lot less desirable. Learn more about the fascinating history of the spinel gemstone with us.
As you can tell from these pictures, aquamarines are fantastic gemstones: their stunning, bright colour being their strongest attribute. But as you may already know, it's not all about a gemstone's colour, its clarity matters too and aquamarines are particularly clear. As a matter of fact, most aquamarines do not show any inclusions visible to the naked eye which obviously adds to the gemstone's beauty.
If this blog has made you think aquamarines may be the ones for you, here is a link to our aquamarine jewellery – enjoy browsing!