The inspiration for today's blog originated when this unusual piece of jewellery came into stock: a panther ring.
Unusual in our AC Silver inventory for sure but not that unusual in the jewellery world. If you say panther jewellery all I can hear is CARTIER! The panther is indeed Cartier's most iconic symbol, but this led me to thinking, why a panther? Of course panthers are elegant animals which could be the simple and obvious connection to Cartier but there had to be more! And indeed there was, let me tell you a little bit more about the person who created Cartier's panther or even the person who WAS Cartier's panther. Here is the story of the fabulous Jeanne Toussaint.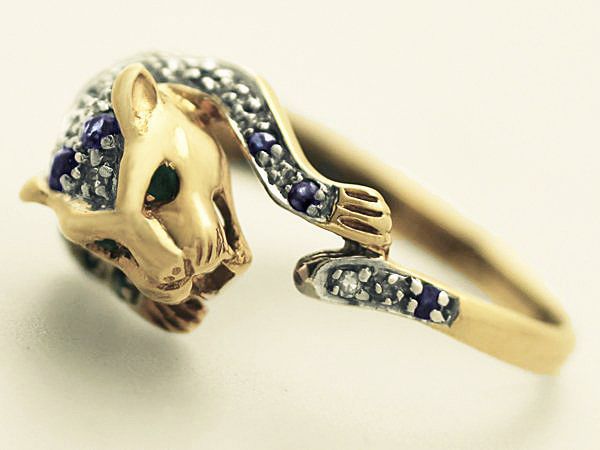 But, who is Jeanne Toussaint?
Jeanne Toussaint was born in Charleroi in Belgium in 1887. She was living a very happy childhood until her father became ill. Jeanne's mother then met a man who ended up abusing Jeanne and her sister. Refusing to bear this, aged only sixteen, Jeanne decided to run away to Paris with her first love. She lived the Paris of the Belle Epoque era and was one of the "mondaines" (socialites), to be more precise she was a demi-mondaine, otherwise known as a "cocotte". The cocottes were similar to prostitutes but not quite the same. Cocottes were well known for living in a world of luxury, costing their lovers a fortune, receiving extravagant presents such as jewellery, and being invited to restaurants, parties and so on … I guess they would be the equivalent of a high-class escort nowadays.
Jeanne and Louis – a forbidden love story
Just before the First World War Jeanne met Louis Cartier, and a few years later their relationship started. They fell in love – what am I saying? – he was THE love of her life and vice versa! The problem was Louis could never marry Jeanne. Can you imagine the scandal – Monsieur Louis Cartier marrying a cocotte? Impossible! So, in spite of making her his first lady, Louis Cartier decided to employ Jeanne, realising that this woman was a creative genius, being playful, inventive – like a breath of fresh air for the brand! In 1933 Louis made Jeanne the Maison's Artistic Director – an amazing career that lasted for almost 40 years. Jeanne inspired completely new creations by looking 'outside the box', choosing not to limit herself to the usual themes that had already been done and redone.
Cartier's "Jeanne Revolution"
Jeanne created a new world of possibilities, bringing exotic animals and Western influenced themes to Cartier, breaking with the classicism that Cartier, jeweler of the kings, was well-known for. Jeanne once sent her favourite designer, Peter Lemarchand to the Jardin des Plantes in Paris (Plants Garden) so that he could draw some big cats. These drawings inspired Jeanne to create Cartier's panther , the design worn by so many of the world's most influential people, including the Duchess of Windsor.
Fearless Jeanne
Jeanne really was a fighter; during the Second World War and the Occupation in Paris she created a brooch that depicted a red, white and blue bird that was locked in a cage, making it her centerpiece in her Place Vendome's boutique. The Germans did not appreciate the provocation, resulting in Jeanne's arrest and incarceration for several days. Thankfully, her friend Coco Chanel came to her rescue and liberated her. Jeanne however never regretted her act and after the Liberation of Paris another brooch replaced the previous one: the design was basically the same brooch, the only difference being was that the birdwas finally free and outside the cage – what genius!
An Everlasting Influence
Jeanne was and will always be Cartier's most iconic designer instigating the brand that animal signature that makes it one of the most respected and well-known high jewellery brand in the world today. She may not have given Louis a child but she certainly inspired some wonderful creations with him. Jeanne sounds like the most fascinating woman ever to me. If you want to know a little bit more about her life, you can read Stéphanie des Horts' book "La Panthere". And if you want to see more of Cartier's wonderful panther creations here is a little selection of items that were displayed at the Biennale des Antiquaires, Paris, 2014.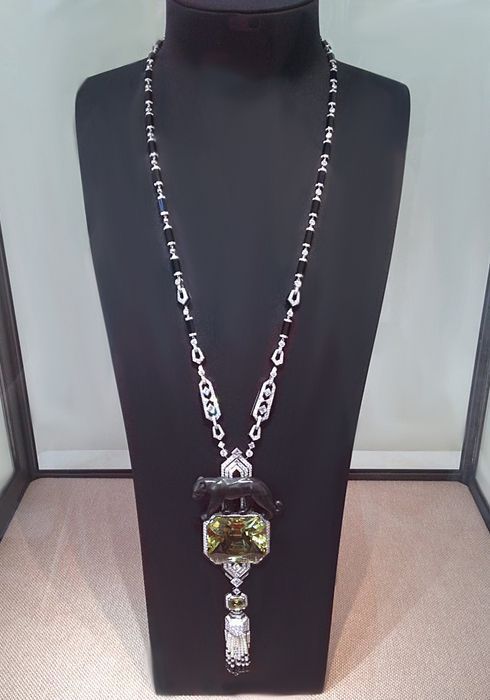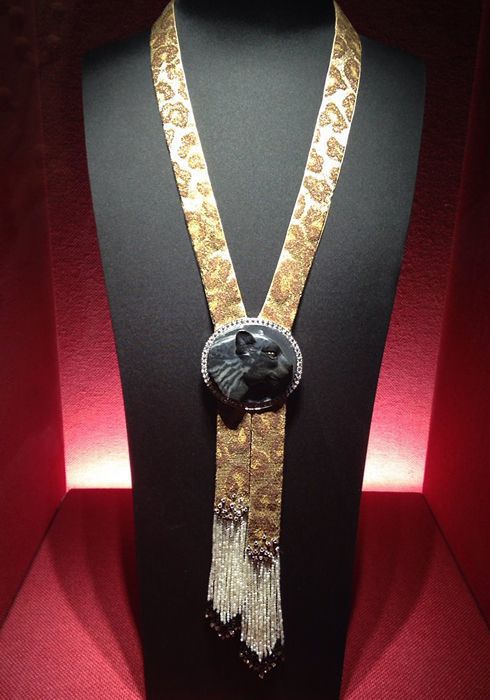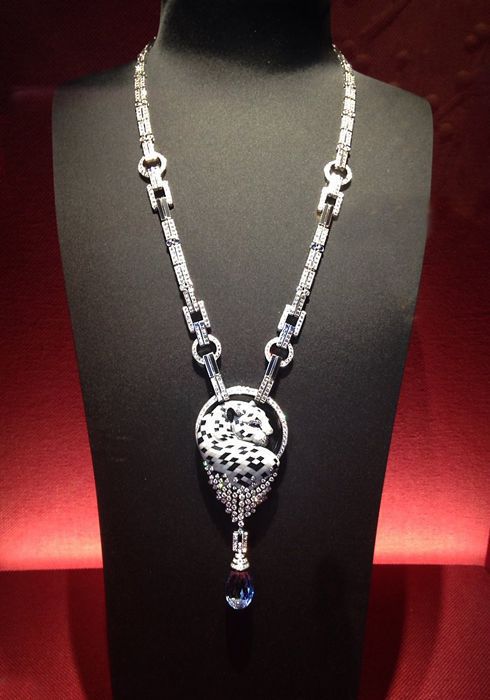 You can also have a look at Cartier's youtube chanel, they have a video called L'Odyssée that features this wonderful and elegant panther. Honestly, it's worth a look. There is a book too, called "Cartier, Le Style et l'Histoire" that was published after the brand's exhibition at the Grand Palais in 2014. I am about to treat myself to this book, so will keep you posted of how amazing it is!
The Panther Legacy
Jeanne's influence is still omnipresent in today's Cartier collections. She was fearless, feisty, said things as they were, succeeded in a man's world.
She was feline – she was THE panther Cartier needed.