When it comes to jewellery, why limit yourself to just one piece? Sure the "rule" of accessorizing is always take one piece off before leaving the house, but for my own style rules, I often live by: 'the more the merrier!'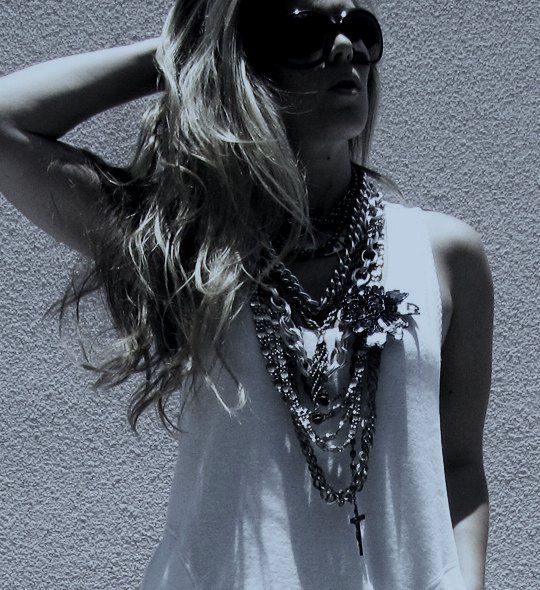 Single, Pairs, Layer or Stack?
Layering necklaces is one of my favorite trends at the moment. . I just love the look of stacked up dainty gold jewellery. Every piece can be delicate and minimal on its own, but when layered together, it makes the perfect statement. If you're asking 'how do you wear layered jewellery', then read on because we've got you covered. There are no rules when choosing how to layer – just make sure each piece gets its own time to shine.
Minimalism has fallen by the wayside in favour of pairing piles of new finds with old favourites, thus making Coco Chanel's age-old edict of looking in the mirror before leaving the house and removing one piece of jewellery seem like a thing of the past. The key: Rather than scattering pieces all over the body, stack them, concentrating on specific parts of the body, like the hands, wrists, neck, or ears. Layering may sound like a lot – but there are ways to make layering look clean and smart as well as going flashy and bold.
Layering pieces of clothing has been a style must for years, but it's great to see how people personalise their look by layering a selection of their favourite jewellery, from neck pieces to bracelets and rings. To me, there's nothing better than seeing someone's unique take on a classic piece.
The Unique Look
The magic in creating a unique look with jewellery relies on the pieces you select. By combining several short necklaces, or a pair with a long one, (or two!), or adding a chunky statement necklace can define the look. Recently, a common way to style layered necklaces is to wear a mixture of short chokers with increasingly lengthy necklaces. You can mix metals, shapes and add colour layering. Play with different lengths and visual weight. Achieve your own personal 'statement' through colour, stones and length.
A few tips to get the perfect layout look
Layering Jewellery is an art form – it's about combining the right proportions and styles – LET THE JEWELLERY PARTY BEGIN
Pendants
If you're worrying yourself with questions like: how many necklaces should you layer, then make your first step be to take a breath and relax. The whole point of layering jewellery is that you should have fun and do what feels right. Wearing layered jewellery, whether it's necklaces or bracelets or rings, is about personal expression. A good way to start small and simply with layering your necklaces is just to wear two or three. From there, you can use some of the tips outlined below to evolve your layering skills and illustrate your style as faithfully as possible!
Start with a short pendant that sits close to the neckline, next add a dainty pendant to add variety then layer something much longer.
Chains are a good base to start with
Three pendants is a good number for your base layers.
You can add a choker necklace to create a bolder statement (brilliant for night outand also great to wear if you're worried about the other necklaces getting hidden behind your outfit).
Layer linear and circular pieces.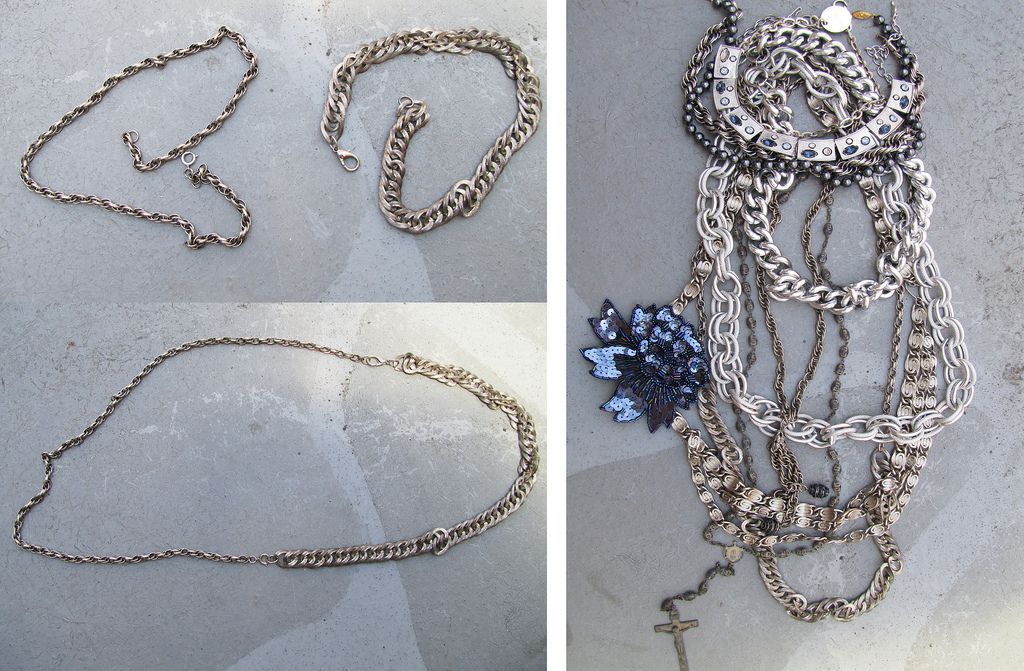 Make sure each necklace style is distinct, and that the pieces are different sizes. You don't want them to be the same size and for some necklaces to be covered with others, as this would defeat the purpose.
Mix textures and metals and add gemstones for a flash of colour.
Combine materials to create a fabulous textured look.
Finish with a focal piece – complete the look by adding something that will catch the eye and create a focus – this would be a great place to add a gemstone with a bright colour or a flashy pendant.
Bracelets and Bangles
Wear the smallest piece that sits lower on the wrist first. There really isn't a limit to how many bracelets to wear, but perhaps start with three or four if you're feeling less confident.
Then add a more dramatic bracelet or bangle – I like a cuff to add a more dramatic look.
Pick pieces that are different sizes and textures. You could go with metal and something like a leather roped bracelet to combine colours and textures.
Mix metals – you no longer have to choose between white gold or yellow gold modern trends let you wear both. You can even go with mixed metal colours if choosing a more minimalistic style of bracelet.
For a thoroughly modern style, pair your silver tennis bracelet with a braided leather cuff or a wish bracelet made from cotton cord. You can also give beaded bracelets a try.
Thick, recycled glass beads will definitely hold their own against a more traditional gold bangle.
Rings
Start with your largest, chunky ring in the centre then move outwards from there with more delicate pieces.
It is a great idea to wear several rings on one finger SO DON'T BE SHY. When layering rings, you can find rings which have an indent in the style so they stack on top of each other perfectly. You can go for minimalism and daintiness when choosing multiple rings, for a clean and classic look without looking too gaudy – or splash out and make things flashy with multiple-coloured gemstones and sizes
There are midi rings which sit comfortably above your knuckle, use these types of rings to bring your look together
Eternity rings are a great choice for stacking, as their setting styles work really well one on top of another
Try adding glass beads and gemstones to bring pops of colour into your look.
Put it all together … and HAVE FUN!!!
Layering jewellery is one of the most fun ways to show your own style, so don't limit yourself to the same accessories every day. Layering jewellery takes a lot of trial and error so experiment and have fun with it until you find the perfect look. Why stick to one piece of jewellery when you can wear multiple? There are no rules – layer up! Hope these little hints help you out when deciding what piece of jewellery to choose next!
Images credit of Maegan Tintari of loveMaegan.com